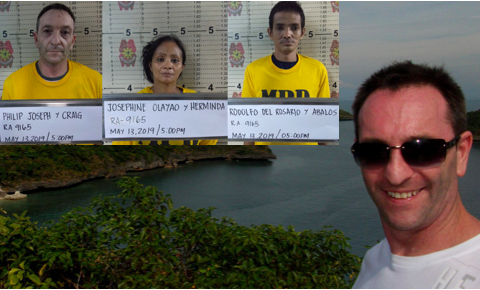 Three people, including a British man, have been arrested for possession of shabu following a police raid on a condominium in Malate, Manila.
Suspects Philip Joseph, aged 47, Josephine Olayao, 38, and Rodolfo Del Rosario, 42, were arrested along A Mabini Street in Malate at about 5pm yesterday (Monday, May 13).
Seized by officers were four pieces of small heat-sealed transparent sachet containing suspected shabu, or methamphetamine.
According to a report in The Inquirer, the three suspects were taken to Malate police station for "proper disposition and appropriate filing of charges". No further details about the arrest have been announced by police. 
Shabu and marijuana arrests
Mr Joseph is only the latest foreigner to be arrested in the Philippines for drugs this year. 
Last month, we reported how a Dutchman and his Filipina girlfriend were arrested on suspicion of marijuana possession in Coron, Palawan. Noel Paulus Joseph Gossens, 46, and Cecile Villar Romasanta, 38, were taken into custody on April 16. 
Previously, in March, two Australians were arrested for taking shabu with a group of Filipinos in Angeles City. Mark Philip Williams, 53, and Anthony Philip Stein, 56, were arrested following a raid on an apartment in Barangay Malabanias on March 18.
And, in January, we reported on how a Filipino-American, once discharged from the US Army, was arrested for selling shabu in Quezon City. Police launched a buy-bust operation against Allan Gayoso on January 24. Confiscated from him were 11 sachets of the drug — including the one sold to the undercover officer — valued at 7,000 pesos.
Also in January, a British man and his Filipina girlfriend were arrested after 70 marijuana plants worth five million pesos were found in their Subic apartment. Simon Stuart Mclaren Watson, 42, and Rizza Fernandez, 28, had been living in a rented flat in the Santo Tomas area of the city where they allegedly went into business growing cannabis.
In the case of all these arrests, no further information about the suspects has been released by police. Likewise, no details of any court hearings or possible acquittals have been made public.
Follow our Facebook page for daily news updates
…