A retired US Marine was shot dead inside his burning house after running amok and killing his step son and a barangay chief in Talisay City.
Dean Torrefranca was reportedly in a property feud with Jedd Ybañez, the son of his late wife, Delia.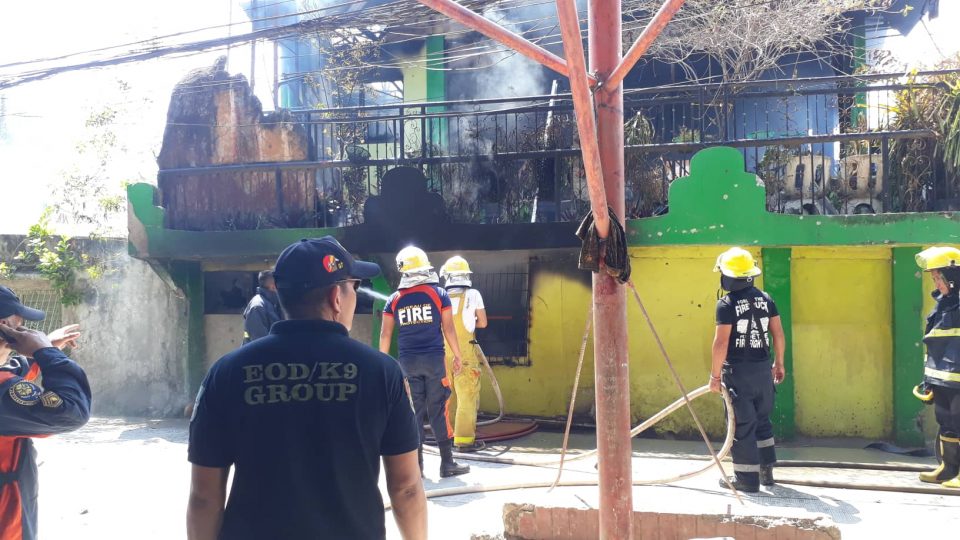 The dispute over the ownership of a house and two cars began when Delia died earlier this year.
Today (Thursday, May 16) Torrefranca met with Ybañez and his brother Boboy Omaña at his local barangay hall to settle the matter.
After the meeting failed to resolve the dispute, Torrefranca walked out shortly after 9am.
Then, at about 11am, barangay captain Jimmy Bartilic led Ybanez and Omaña to the filipino-American's home in a fresh attempt to resolve the dispute.
However, when they arrived at the house, Torrefranca began shooting at them. Bartilic and Ybanez were shot dead while Omaña fled the scene.
As police arrived at the scene, Torrefranca holed himself up on the second floor of the house.
A shootout then ensued, during which time Torrefranca set the house on fire. After about an hour he ceased to return fire against the police. When they later entered the building, they found his burnt body.
In a radio interview, Police Brigadier General debold sinas, regional director of the Police Regional Office in Central Visayas, said that Torrefranca died of suffocation. It has not been confirmed whether he sustained any gunshot wounds. 
No police officers or bystanders were reported injured during the exchange of fire.
Police are now liaising with US military authorities to determine whether Torrefranca had any history of running amok while in service.
Follow our Facebook page for daily news updates
…