ABS-CBN News issued an official statement concerning the SEA Games 2019 "fake news," their former reported has posted on Twitter, which trended on different social media platforms yesterday.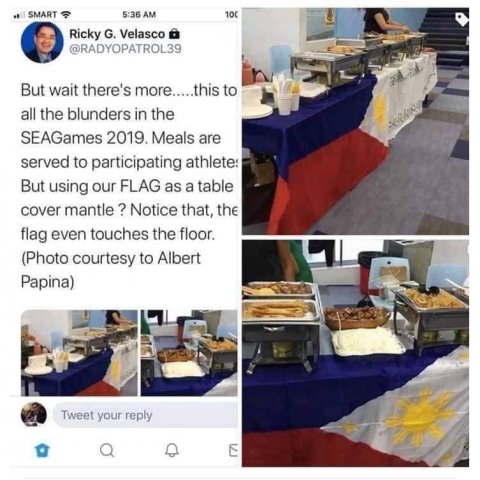 Ricky G. Velasco (@RADYOPATROL39) tweeted photos of the Philippine flag used as a table cloth allegedly during SEA Games 2019.
"But wait there's more…this is to all the blunders in SEAGames 2019. Meals are served to the participating athletes But using our flag as a table cover mantle? Notice that, the flag even touches the floor. (Photo courtesy to Albert Papina)," Velasco said on his post.
Velasco's tweet gained support and criticisms on how #SEAGamesFail flooded.
However, a concerned citizen pointed out that the photos were not taken during SEA Games 2019 claiming they were from HongKong and a different event.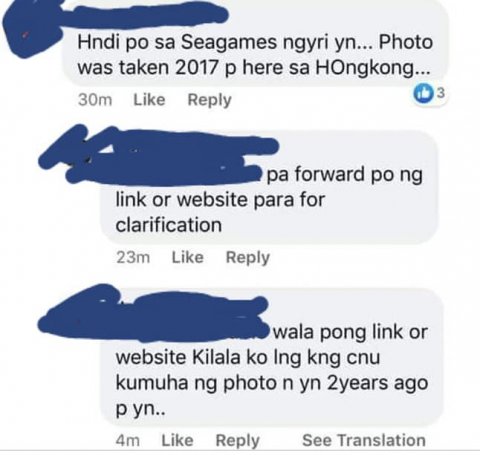 It was then that other netizens countered Velasco's claim and tagged his post as "fake news."
ABS-CBN issues statement over SEA Games 2019 fake news
As the giant media and entertainment name was dragged in the "fake news" controversy, ABS-CBN News was prompted to issue a clarification regarding the incident and clear its name.
ABS-CBN NEWS official statement
ABS-CBN News did not vet or approve the social media post made by former DZMM reporter Ricky Velasco.
Mr. Velasco retired from the network in 2015. His post showed a Philippine flag purportedly used as tablecloth during a meal for SEA Games athletes.
ABS-CBN News has social media guidelines and gatekeeping layers to prevent erroneous and misleading posts.
Mr. Velasco's post did not go through any of these processes.
ABS-CBN News does not spread disinformation.