A few days before the opening of SEA Games 2019 in the Philippines, netizens took Twitter to express their frustrations over #SEAGamesfail through witty memes.
The P50-M SEA Games 2019 cauldron opened a can of worms for the event's organizers. According to Senator Franklin Drilon, the amount could be used to build 50 classrooms.
Then photos of unfinished infrastructures for different events surfaced, which prompted the netizens to react on how the government was unprepared for hosting the 30th South East Asian Games 2019.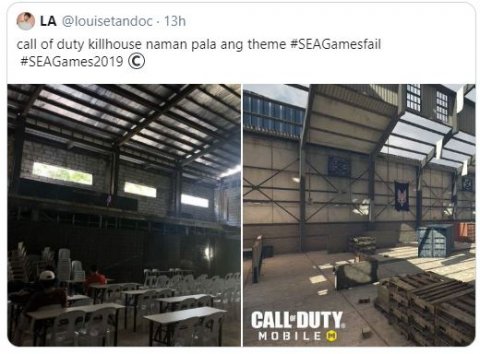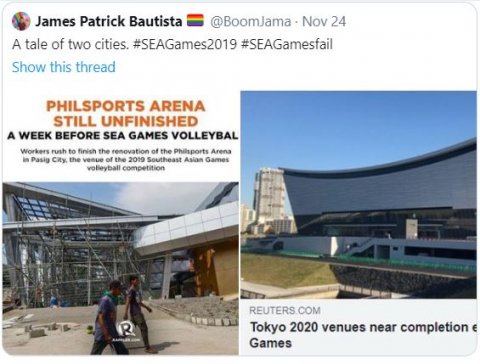 Netizens also made fun of the kikiam, egg, and rice breakfast served to the Philippine Malditas, the Philippine women's national football.
"I'm not sure kung paano ang arrangement ng Phisgoc, but the quality and quantity of food is not enough. Sa variety din, like for this morning, hindi enough (not enough) 'yung rice and kikiam and egg. Walang nutrients (no nutrients)," said Let Dimzon, coach of the Philippine women's football team, during a press conference Monday in a story posted on ABS-CBN News.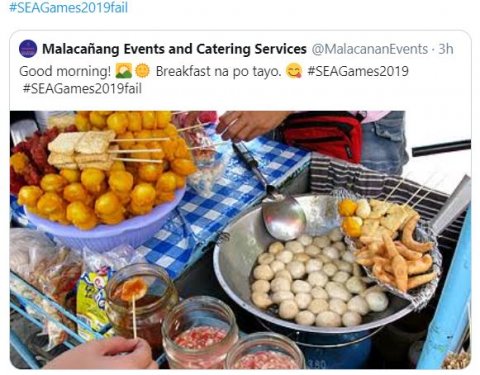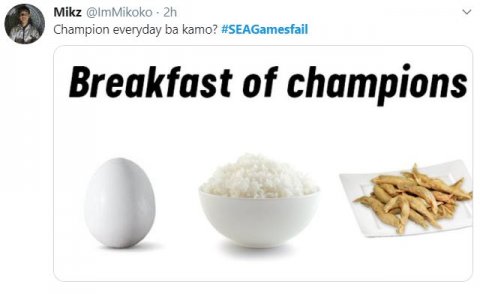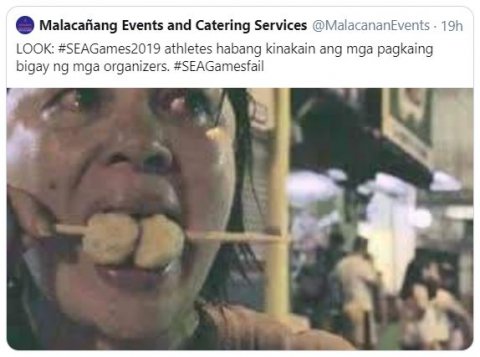 #SEAGamesfail: SEA Games 2019 trending Twitter memes
The 30th SEA Games 2019 logo and official mascot Pami also became a target of memes on Twitter. Pami, short for the Filipino word "pamilya," is a smiling sponge ball-type figure that was first revealed late last year.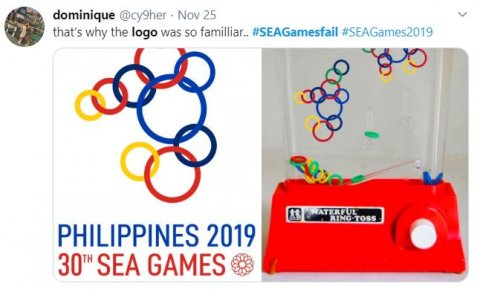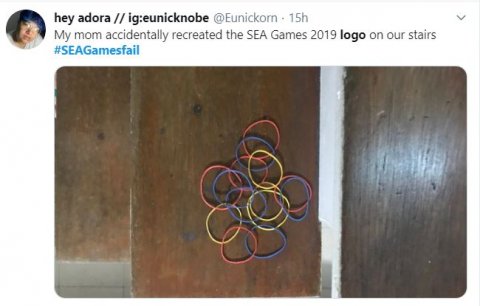 In an article by Rappler entitled "The funny in the Filipino," it said the Philippines is a "nation known to the world for our collective ability to stay happy."
In an international survey made by Gallup.com, it showed that Filipinos ranked 5th among the happiest people on earth, with a score of 80 (Paraguay ranked 1 with a score of 84).
What do you think of the Filipinos' sense of humor?