You're all set to go on vacation and boom you remember you need to renew a child passport every five years and you didn't. That means that vacation just might have to be postponed because you can't just renew a child passport overnight.
A child passport in the US only stays valid for five years, while an adult one is valid for 10 years. And the confusion about that often leaves parents scrambling right before travel time. And just to clarify a child passport refers to a passport for anyone under 16
Instead of waiting until the last minute, it's a good idea to renew a child passport when there is just six months left to expiry. And you can't just go renew it by yourself, your children need to go with you. Up next is a brief guide on how to get the renewal done.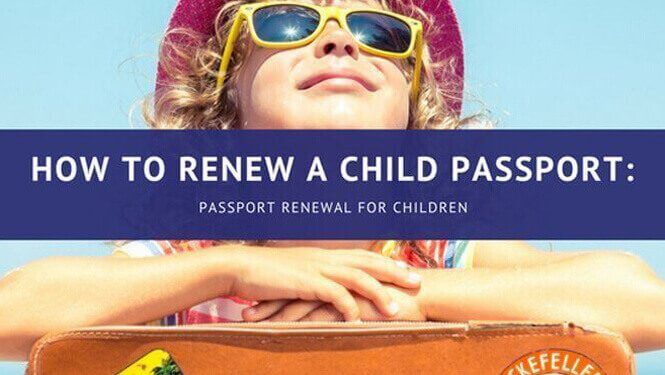 Parental consent and signatures are mandatory for applying a passport for minors. Please note that the department of state will require an original and photocopy of the documentation we tell you about below.
Step 1: Fill out the DS-11 form
Before visiting the government's office, ensure to complete the DS-11 form. This capture's your child's personal information, and the form is available at this site. Be sure to answer all the questions accurately and then print the application and bring it with you for the appointment.
Points to note.
Do not sign the form until you have been instructed to do so at the government's office by the consular officer.
You must include the child's Social Security Number on the application, and if you do not do so, the application shall be returned to you.
If your child doesn't have a Social Security Number, then, you must submit a statement that is signed and dated to explain this.
What Type Of Documentation Do I Need?
Proof of identity
This is required of all legal guardians and child. For a child who is below 16 years, parental consent is required for passport renewal. However, if one of them cannot make it, you can get a notarized statement of consent from the unavailable party.
A recent passport photo
Ensure to have a passport photo that is government compliant.
What If My Child Is 16 or 17?
The application process is slightly different in this case, although the child is technically still a minor. A child of 16 and above gets an adult passport which has a 10-year validity. To get this passport you need the following.
A filled passport form DS-11
Proof of the child's citizenship
Proof of identity – you can use the driver's license. If your child doesn't have a driver's license already, you can use your own ID as the parent.
Parental consent – for older teens, only one parent's consent is needed.
A recent passport photo – this is required of all applications.
Step 2: Go To The Passport Office
For most people, passport applications are done at the local post office, which takes forever. Now, if you wish to do a quick job, visit a passport office near you. These can be found in a library or any government building.
The passport office agent will review your documents, take payment for the application and then watch you sign the documents. This is the reason why we advised you earlier not to sign the forms. It shall then be sent for processing to the Department of State.
Step 3: Pay For The Passport
The government fees for passports is deferent for each applicant depending on their age, and the speed desired for the passport.
Here's a breakdown of the fees you should expect to pay.
For Children Under 16
Book Passport – Cost is $80 for applying and $35 as execution fees.
Card Passport – Cost is $15 for applying and $35 as execution fees.
Book and Card Passport – Cost is $95 for applying and $35 as execution fees.
If you wish to have your passport ready in less than 3 weeks, you shall be required to pay $60 as expedite fess.
For Children Over 16
Book Passport – application fee is $110 and $35 for execution.
Card Passport – application fee is $30 and $35 for execution.
Book and Card Passport  – application fee of $14 and $35 for execution.
If you want an expedited passport, which shall be ready in less than 3 weeks, you shall pay $60 as an execution fee.
After that, all you do is wait for the passport to be sent to you.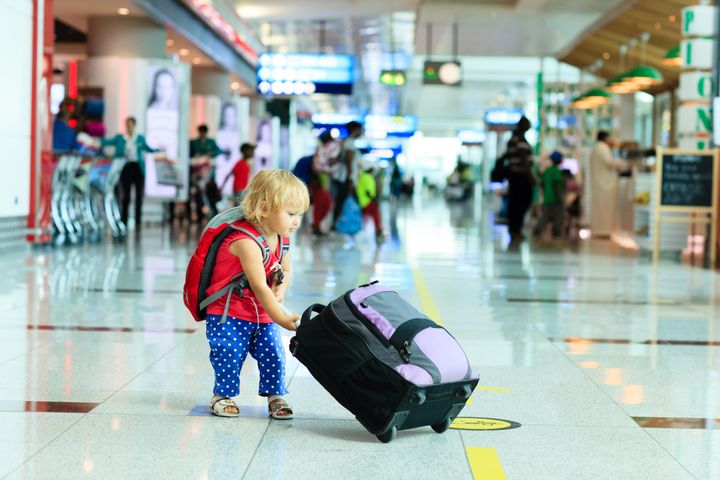 How Long Does It Take To Renew A Child Passport?
Passport applications done at the post office can take up to 8 weeks to be processed, and expediting the process can get you a passport in under 3 weeks. But, if you want to receive the passport even faster, you've got two options;
Find a local passport agency.
Use a private agent.
Both of these options will get your child's new passport very fast, but the private agent can potentially get it to you in 24 hours. But this option can cost a fortune and also is not guaranteed. So just stay on top of renewing your child's passport so you're not panicking at the last minute.