Gathering web articles, Flipboard is probably the top app for news readers. The articles are delivered to any Android, iPhone, or Web browser in Smart Magazines. You can customize them according to your own preferences. 
This app wonderfully aggregates videos and articles with social media. The result is a feature-rich, accessible, and customized digital magazine with easy to browse and share news. 
Let's have a closer look at Flipboard and why it is the best app when it comes to up to date tech news!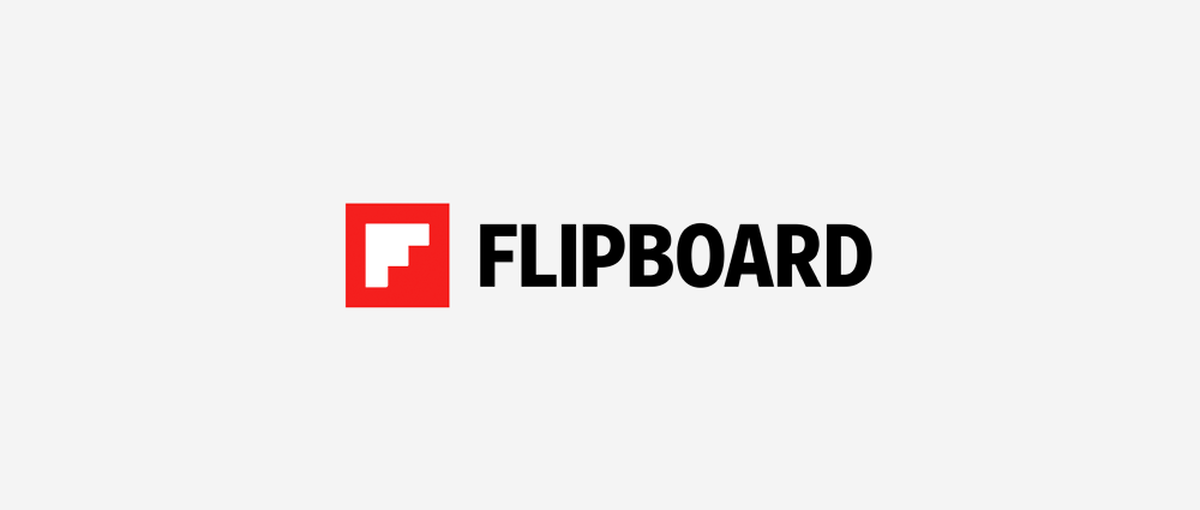 Features of App
Flipboard is the greatest way of checking up to date tech news, but also any other content that might interest you. 
Once you organize what type of content you want to read, you can simply read it just like a magazine. Saving the interesting highlighted subcategories and categories creates Smart Magazines. 
Neatly arranged, these are updated several times per day for your convenience. This feature gives you a quick glimpse of the trendy topics of your choice.
New York Times, Business Insider, Forbes, and Vogue are only a few of the respected outlets providing content for Flipboard. A couple of publishers, including Washington Post, ask you to log in or visit their websites to read the articles fully. 
After the last update, the app features curated content in its Daily Edition. This shows the top headlines quickly, being updated daily at 7 am and whenever breaking news appears. After browsing several articles, this app suggests you related topics. 
You can also share all your favorite news articles via social media, email, or other platforms.
Flipboard is among the top mobile newsreaders since the release in 2012. It lets you connect to social networks to see your friends' stories on Twitter, facebook, and other social media. 
Purpose
This is a neat visual hub for social networks and newsreader. The app allows the organization of posts and news you're interested in, then swiping through them like you'd flip a magazine. 
With its user-friendly and beautiful design, Flipboard gives you a great layout to browse trendy social sites and news feeds. It is perfect, no matter if you use it on iPhone, iPad, Android, or Web browser. 
You can create a personalized magazine with your favorite news, name it, and publicly share it if you wish. In this case, other users who found it searching for topics can follow you. You can also follow others' magazines.
Cost
As incredible as this could sound to you, it is true: you can use the Flipboard app free of charge.
Pros
Magazine-style design that enhances convenience
Minimalist attractive pages allow for offline reading
Aggregates news images, articles, shared links, updates from social media, and even video content
Highly customizable with few ads 
Cons
Some articles require you to log in to the source website
Some stories might repeat
Not for quick browsing different news articles, but ideal for casual reading
How to Download and Use It
You can access Flipboard for Windows, or download it here for Android and here for iOS devices. In order to start using Flipboard, you have to create an account. 
Signing into your Twitter, Facebook, or Google accounts afterward is optional. If you wish, you can also connect using your Tumblr, LinkedIn, Instagram, YouTube, or other accounts. 
After signing in, the app shows you lots of topics. You can choose your favorite ones: general (sports, tech, celebrity, science, business, etc.) or specific (basketball, iPhone, etc.). 
Now the first piece of news is displayed. If you wish to read it, just tap. If not, swipe upwards to see the following story. Navigation buttons are at the bottom. 
You can access the home page or see panels of picked categories, where you have more buttons. These lead to all categories, followed people, more topics to add, and extra social accounts to connect. 
If you touch and hold a panel, you can move or delete it. Tap a category, and you will see its subcategories.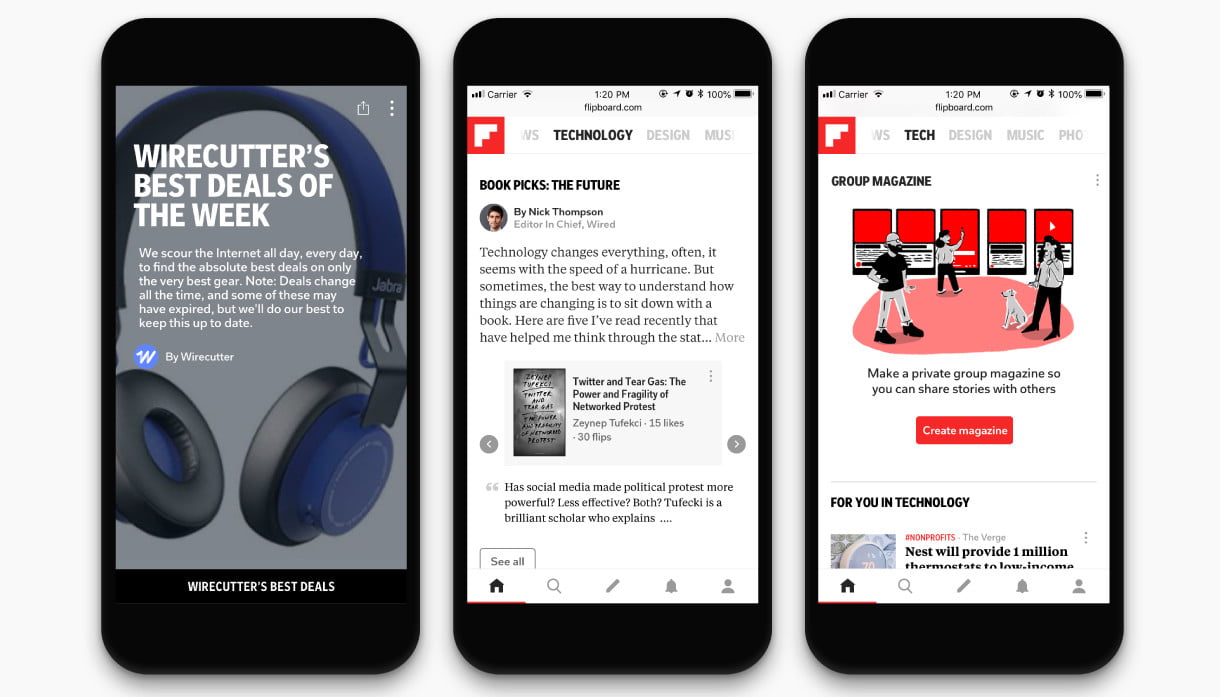 Summary
If you ever wished your news feeds displayed elegantly, your wish comes true with Flipboard. This is one of the most favorite multi-platform for news reading, and for good reason. 
Using the Flipboard app has similar results, no matter if you access it on Android, iPhone, or a Web browser, so it's a must-have!