No millionaire's luxury fleet is complete without a yacht. For some, it is a status symbol while others want to simply boat in style. One thing luxury yachts are not, are forms of transportation, rather they are lighthouses of luxury.  
Adorned with top of the line systems and exquisite interiors, the wealthy go to great lengths and spend millions to billions of dollars on these beastly princesses. 
Ever since the first luxury yachts came to the market in 1997, they have represented a level of wealth that few will achieve but many like to talk about. Up next we're going to tell you about the 7 most luxurious yachts in the world.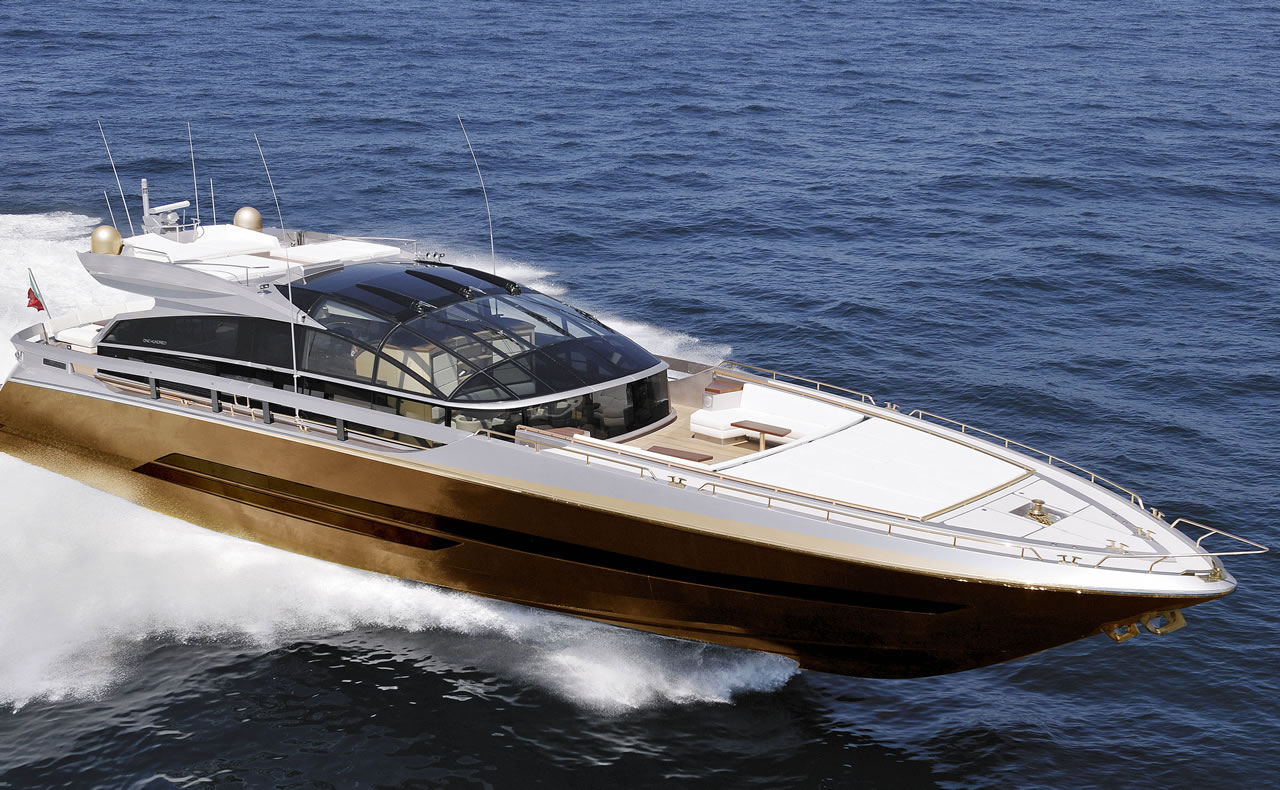 History Supreme – $4.5 Billion 
What do you expect to see in the world's most expensive yacht? If you are thinking of gold, platinum, meteorite, and diamonds, you are correct. 
History Supreme is built by a luxury designer Stuart Hughes and it is currently owned by Malaysian businessman Robert Kuok. 
This beauty is built by incorporating 10,000 kg of gold which is used at the base, the dining area, rails, deck, stairs, and even the anchor. Plus, you will find a wall made with meteorite stone decorating the master bedroom.
If that's not all, it has a T-Rex bone sculpture on board as well as a liquor bottle with an 18.5-carat diamond. If luxury lifestyle had a name, it would be History Supreme.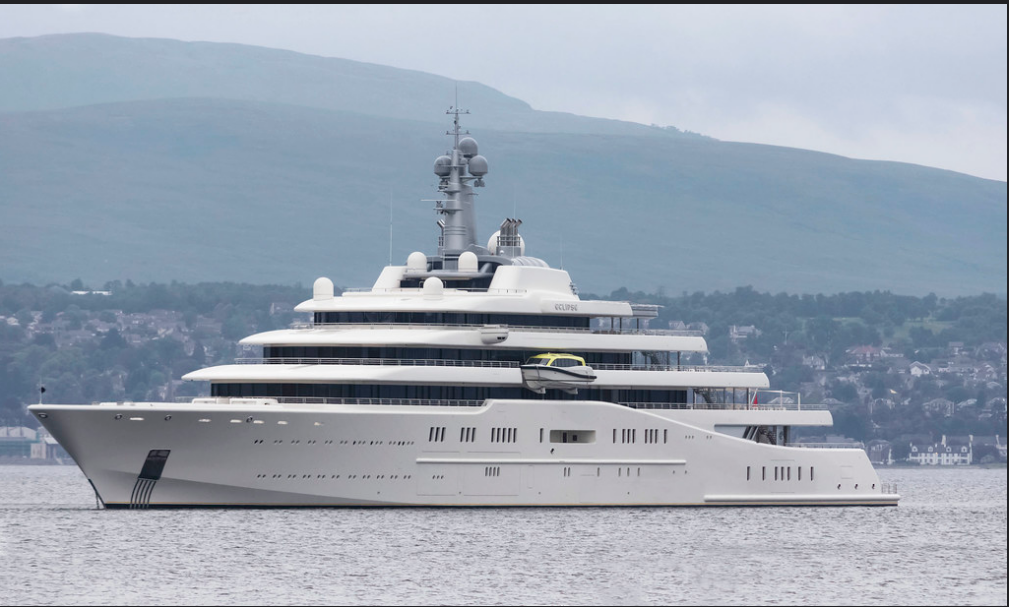 Eclipse – $1.5 Billion
Eclipse is the second-largest luxury yacht in the world and also the second most expensive. Since it is 536 feet long, there is a lot that you can fit into this vessel. There are 2 helipads, 2 swimming pools, various hot tubs, a disco hall, and 24 guest cabins. 
Owned by a Russian billionaire Roman Abramovich and designed by Blohm and Voss, this luxury yacht also has three launch boats on board with a submarine that can take the passengers to a distance of 50 meters beneath the water surface.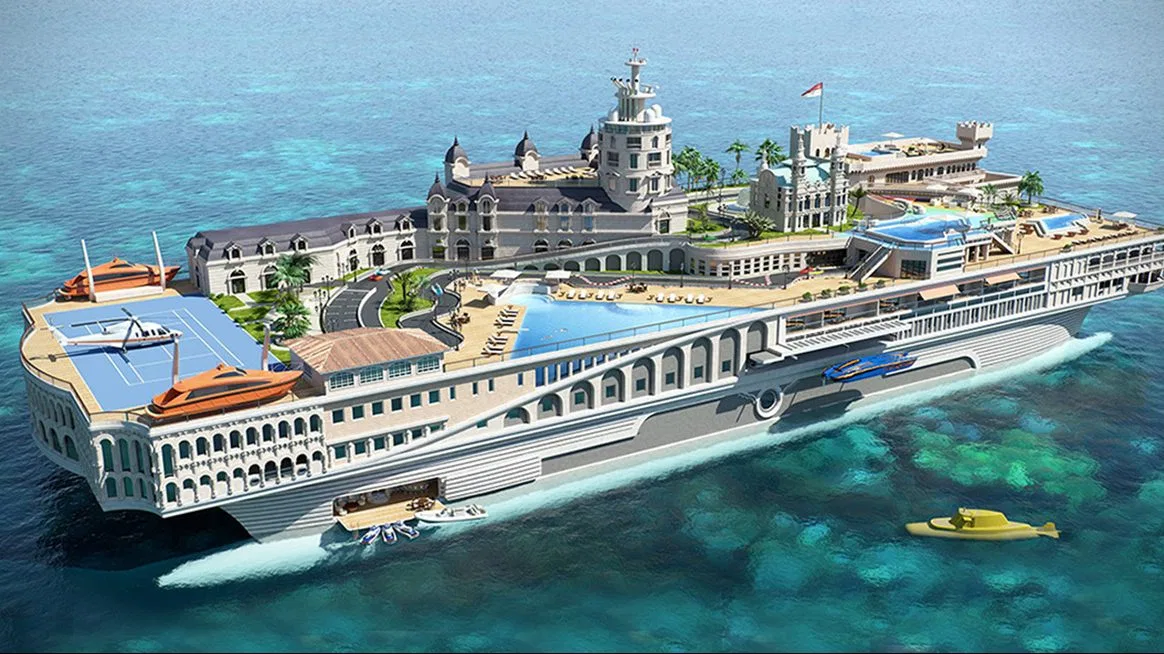 Streets of Monaco – $1.1 Billion
In a few words, the Streets of Monaco can be called a floating city. The exteriors were planned by Opulent Yacht and the interiors by Filthy Rich Boaters.
Thus luxury yacht has three floors and features several modern-day features including elevators, office, living room, jacuzzis, and sundecks. 
Some of the greatest things about this yacht are the miniature style imitations of Monte Carlo Casino, Hotel de Paris, and a swimming pool that looks like a beach.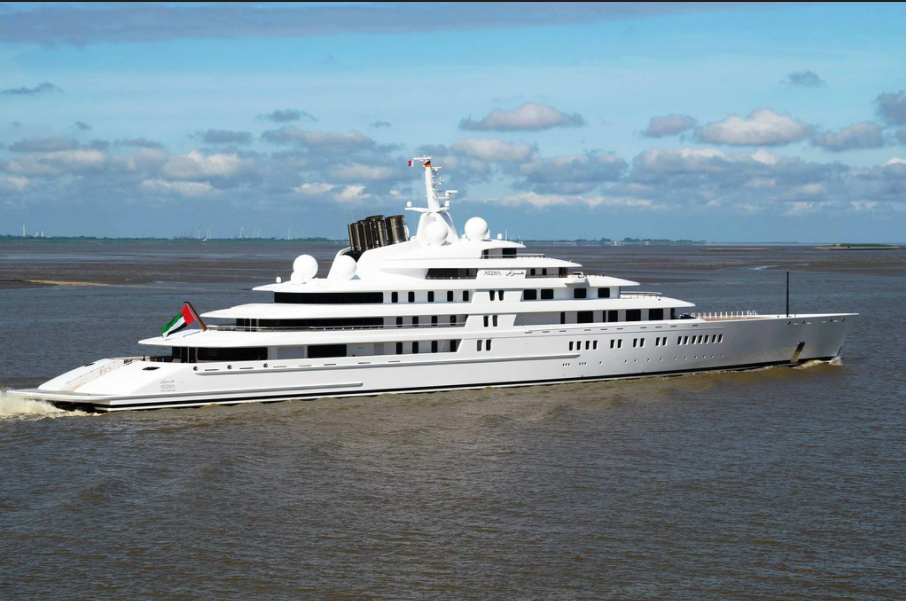 Azzam – $650 Million
Built by Lurssen Yachts, this luxury vessel is one of the prized possessions of one of the members of the Royal family of UAE. A unique thing about this liner is that it was one of the most complex and challenging yachts to build.
Featuring a length of 590 feet, this is the largest private yacht in the world. If that's not all, this yacht can also reach up to the speed of 35 kmph, making it one of the fastest yachts to tread the waters.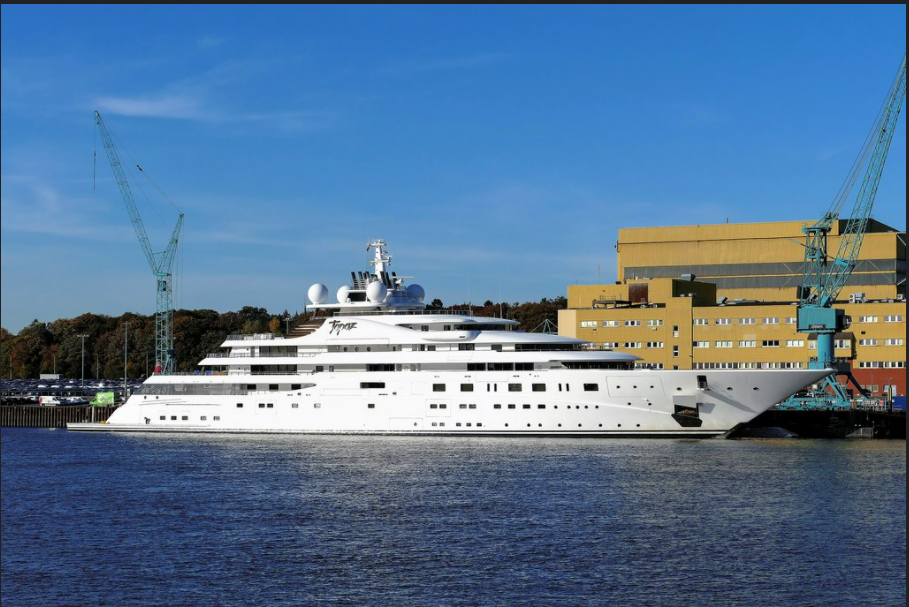 Topaz – $527 Million
Another one of the marvels by Lurssen Yachts, Topaz's exteriors are made by Tim Heywood and the interiors are designed by Terrance Disdale design. Adorning 8 decks and a swimming pool deck, the Topaz resembles the ultimate experience of comfort. 
It also has 2 helipads, underwater lights, a movie theater, and a conference room along with a gymnasium. If that's not all, the Topaz also has an optimal temperature control system.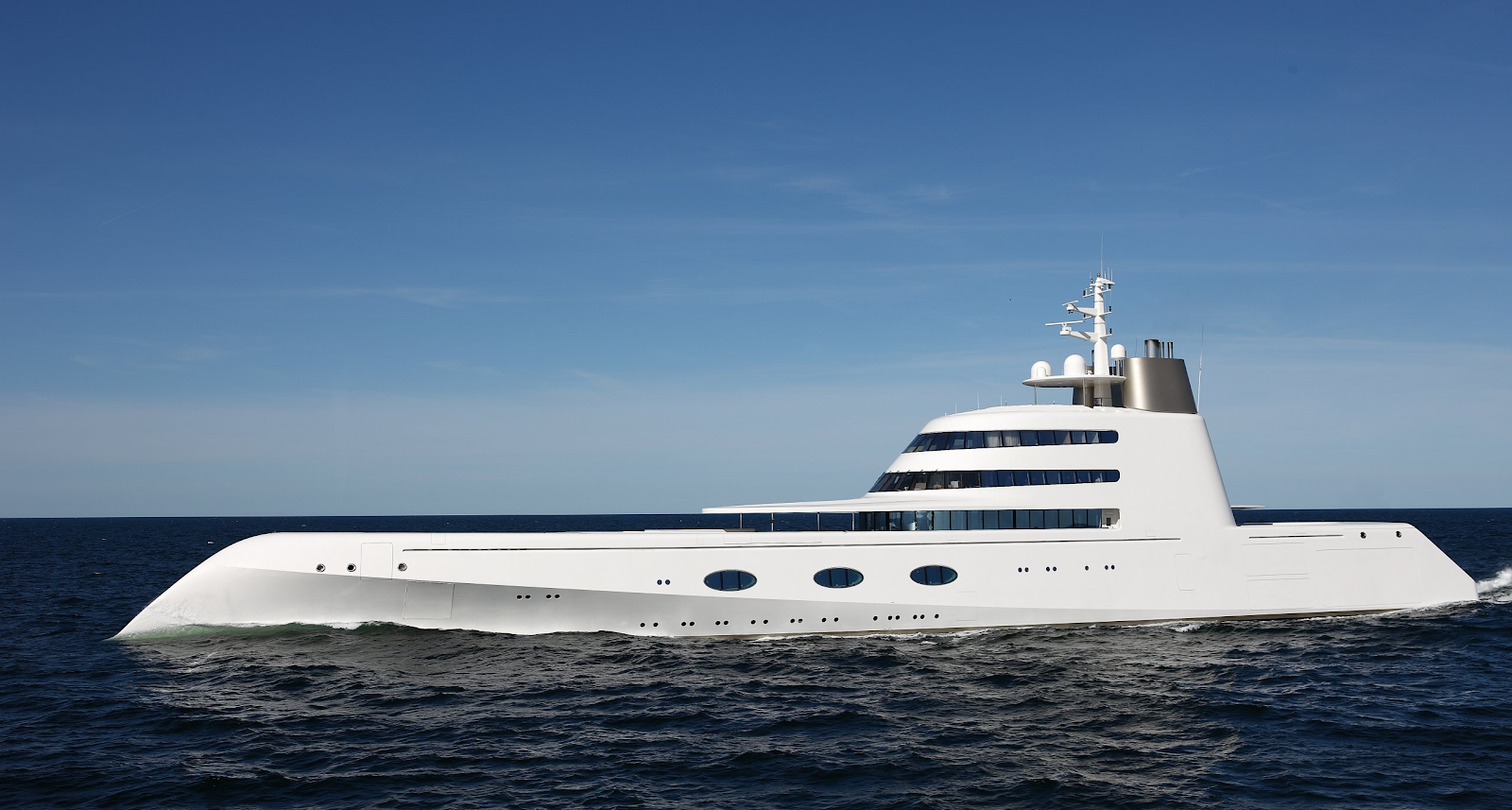 Motor Yacht A – $440 Million
With a capacity to accommodate 14 guests and 42 crew members, Motor Yacht A is a 400 feet long vessel featuring one master bedroom and 6 guest suites. The moving walls of these rooms can be adjusted to build four large staterooms. 
There are three swimming pools, one speedboat, and a helicopter hanger, designed and architected together by Martin Francis and Phillipe Stark.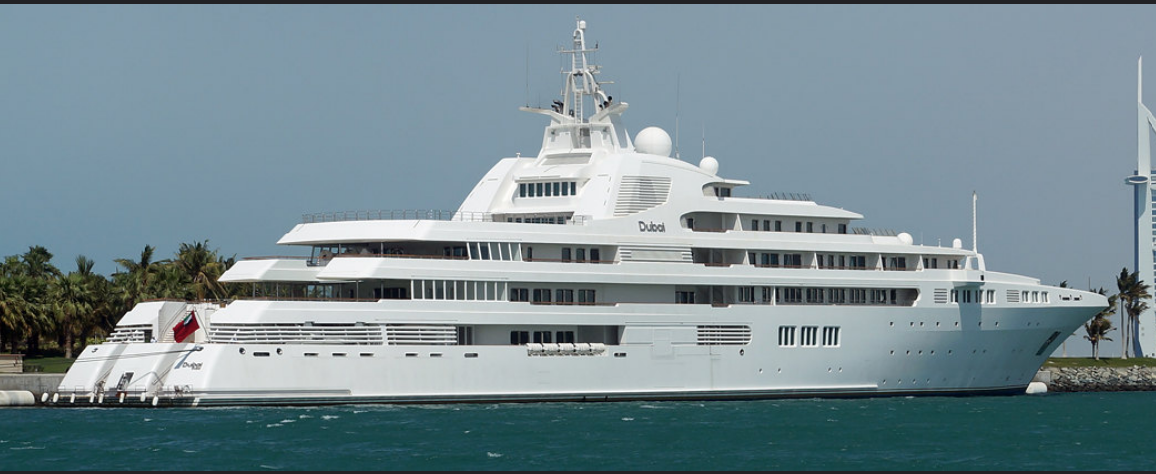 Dubai – $400 Million
Well, the name suggests we have another yacht on the list of top 7 luxury yachts in the world owned by UAE's Royal Family. Built by Blohm and Voss the exteriors are designed by Andrew Winch whereas the interiors are done by Platinum Yachts. 
One of the best things about this yacht is that it can accommodate 155 guests, so this is a party yacht. Along with a mosaic swimming pool, Dubai also has one helipad, several jacuzzis, and several VIP suites. 
Conclusion
Isn't it exciting just to read about the most amazing, luxurious, and expensive yachts in the world? Sure money can't buy everything, but if you want to take a holiday in your very own floating castle, a whole lot of money can definitely buy that.