It almost seems strange that the purpose of sneakers is to do sneaker-things like running or playing a sport. These days people wear sneakers to the office, out to dinner, and even to weddings.
the line between when it is appropriate to wear a sneaker or not is almost nonexistent. And so that would explain why you now have people paying tens of thousands of dollars for a sports shoe.
In fact, there is a whole industry for sneaker collectors where they try to get the most expensive sneaker or the rarest one. Up next we're going to tell you about 7 of the most expensive sneakers in the world.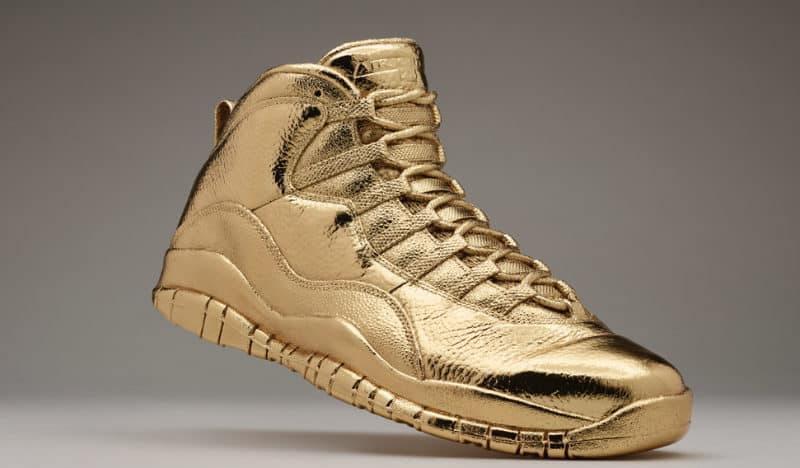 Solid Gold OVO x Air Jordans – $2 Million 
This is quite a steep price for a pair of sneakers but if you think about it, it could be worth it. The shoe is made of gold, in fact, it is coated with 24k gold. It is a result of a collaboration between Nike and Drake. 
The shoe is part of the Air Jordan brand. It was designed by American Artist Mathew Senna and each weighs around 50lbs. With all things considered, the $2 million price tag seems almost fair.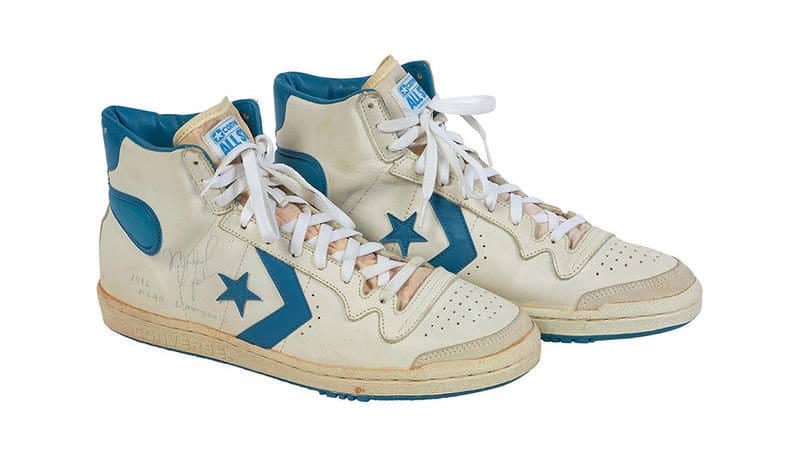 Michael Jordan's Game-Worn Converse Fastbreak – $190,373
This is one of the most expensive game-worn sneakers of all time. They look kind of normal, but Michael Jordan's Converse sneakers are worth more than $190k, and someone actually owns them.
Michael Jordan helped Team USA win gold in basketball at the 1984 Olympics in los angeles while wearing these sneakers. Michael Jordan signed those sneakers and decades later they were put for auction. 
They were just expected to reach $100,000, but the auction went on to surpass every imagination possible.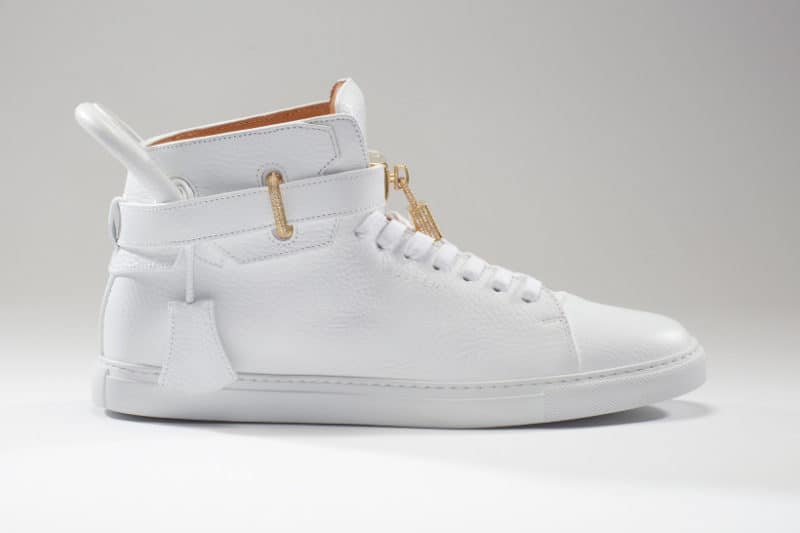 Buscemi 100 MM Diamond – $132,000
This shoe actually looks pretty normal, but in this list of most expensive sneakers, it comes in position 3 as it is worth more than $100,000. It is loaded with around 11.5 carats of diamonds and it is set in 18-karat gold. 
This is not a shoe for the faint-hearted, and if you are looking for a fresh pair of kicks, and would fancy something unique then be ready to cough up the $132,000 retail price.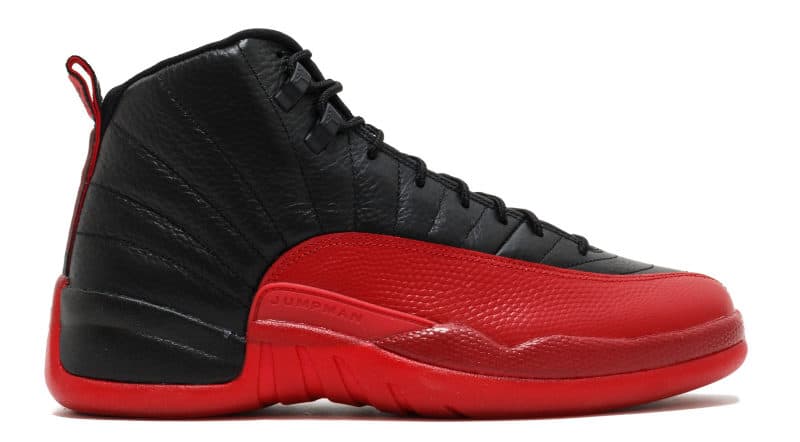 Air Jordan 12 (Flu Game) – $104,000
It's 1997, the Chicago Bulls are tied with the Utah Jazz in game 5 of the finals. Michael Jordan is sick with the flu but scrapes himself off the bench and gets out on the court and shows us why he is legendary.
He scores 38 points to beat Utah and now the shoes that he wore during that game have become as legendary as he is. These Air Jordans from the infamous Flu Game come in at number 4, with a retail price of $104,000.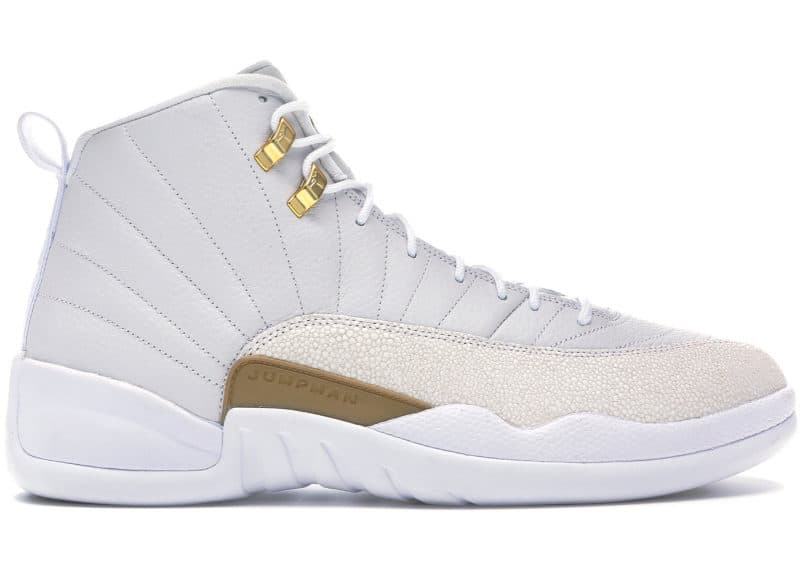 Air Jordan 12 OVO (Drake Edition) – $100,000
This is an actually beautiful shoe that has been popular for a while. It is from the Drake edition that blew the doors literally off the hinges by selling at $100,000 on eBay! 
It is pretty popular with rappers, sports stars, and many other celebrities.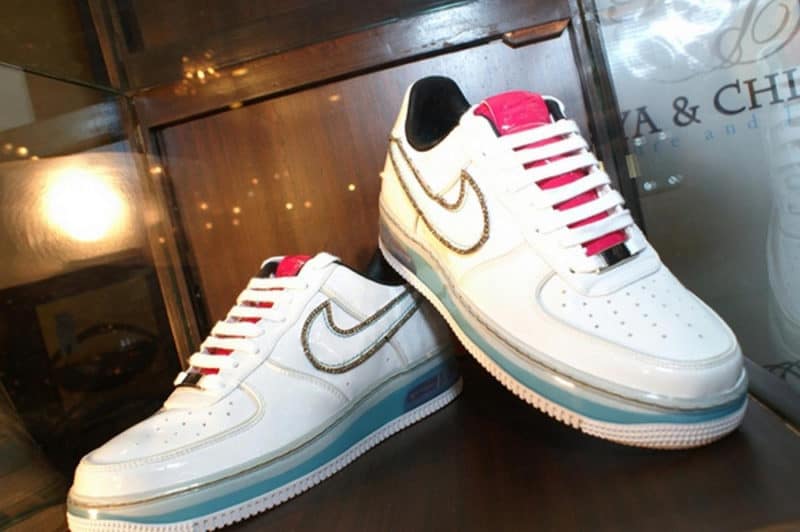 Diamond Encrusted Air Force 1 – $50,000
This shoe is clearly for people with expensive tastes. If you love diamonds, then you will certainly enjoy having these Big Boi's pair of diamond-encrusted sneakers.
They are some of the rarest shoes in the world and are covered in champagne diamonds. These diamonds alone cost around $50,000.
Wearing these shoes is bound to attract all sorts of attention. 
Big Boi, the designer of the shoe, must've gotten tired of the attention and eventually auctioned them off in order to raise money for his charitable foundation.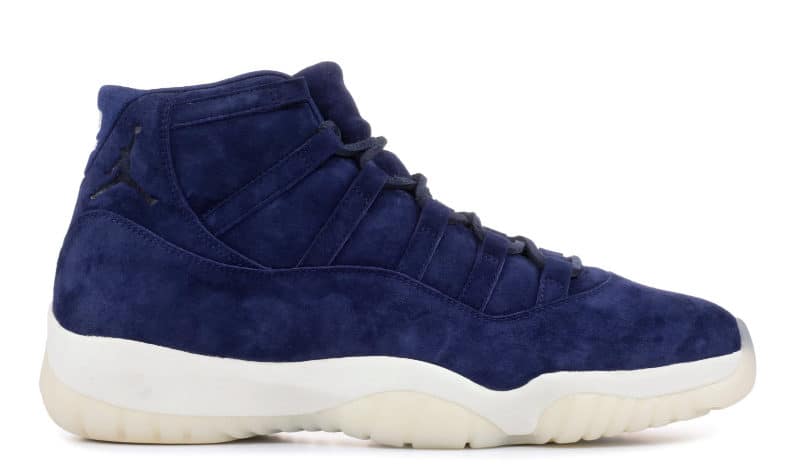 Air Jordan 11 'Jeter' – $40,000
The most beautiful thing and what makes this shoe stand out is its vivid blue color and also its price tag. It commemorates Derek Jetter's retirement that happened in 2017. 
They were released by the Jordan Brand and are so expensive partly because only 5 pairs of the shoe were ever made. 
Conclusion
Well, there you have it. A list of 7 of the most expensive sneakers in the world. It's hard to imagine that someone would cough up $2 million for a pair of sneakers, but someone did.
While some of us wear sneakers for comfort, it's clear the buyers of the above shoes have a little something else in mind when it comes to their sneaker game.