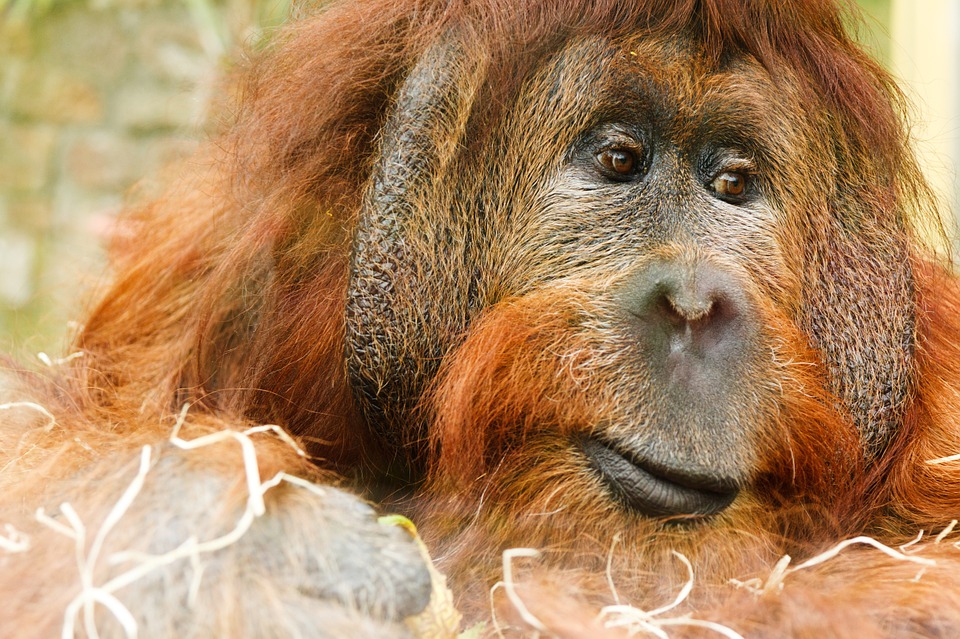 SANDAKAN – The Philippines certainly isn't lacking in natural beauty or
wildlife
, but it doesn't really have any truly iconic creatures (on land at least) worth making a special trip for.
However, just a skip and a jump from Manila (an ideal visa run) is a place that offers a chance to meet some of the world's most recognisable animals in their natural environment.
To get to Sandakan couldn't be simpler: Air Asia runs daily flights (at pleasantly convenient times) between Manila and Kota Kinabalu, and then Malaysia Airlines offers 40-minute connections, flying low over the jungle in 12-seater twin props.
The biggest draw of Sandakan, which bills itself as "The Nature City", is the Sepilok Orangutan Rehabilitation Centre. Despite international outcry, landowners continue to burn jungle to make way for palm oil production across Borneo, often leaving grievously injured Orang-utans in their wake. In the best case scenario, this is where they end up.
Unlike many animal attractions across Asia, this place is a genuine conservation effort — you won't find any sedated animals to pose for selfies with, for example. In fact, signs around the viewing areas make it clear that if you don't see any Orang-utans during your visit, then the place is doing its job — the creatures have been rehabilitated and are out in the jungle fending for themselves.
In the highly unlikely event that not a single one turns up for the daily
10am and 3pm
feeding times, then the day isn't entirely wasted — when you follow the raised walkway through the thick towering jungle you'll certainly see many other creatures.
Proboscis monkeys
Besides this, just next door is the Bornean Sun Bear Conservation Centre, which again is doing important work to protect a threatened species. Also nearby is the Rainforest Discovery Centre, where more than 250 species of bird have been sighted.
A short drive away from these three centres is the Labuk Bay Proboscis Monkey Sanctuary. These comical primates live in a patch of jungle spared from destruction by the Yet Hing Oil Palm Plantation. Although wild, they arrive reliably for feeding times throughout the day.
Other natural attractions include the Gomantong Caves, home to the tiny swiftlets that produce the Chinese delicacy of Bird's Nest Soup, and the Kinabatangan River, where pygmy elephants (the world's smallest) can often be spotted foraging on the banks.
There is also a fair bit of history to explore. Just outside town is the Sandakan Memorial Park, which marks the site of a notorious Japanese POW camp where about 2,700 Allied soldiers, most of them Australian, lost their lives. It's a pleasant, well-shaded park with a poignant and informative visitor centre.
Ironically, the site has again been subject to a Japanese invasion — this time in the form of Pokemon Go characters. When I visited, the place was full of locals (all grown men) shuffling around the flowerbeds staring at their phones. (I'm told that they frequently tumble into the ornamental lily ponds as they stalk their virtual prey.)
Wartime history
There isn't a huge amount of visible history inside the town itself, as the place was bombed to hell during the war. However, the charming St Michael's and All Angels Church was left unscathed. This stone-built Anglican church was built in 1893 and wouldn't look out of place in any English village. Over the main entrance is a fine stained-glass window donated by Australia to commemorate the 60th anniversary of VJ Day.
Nearby is the Agnes Keith House, which was rebuilt by its eponymous owner after being flattened in an air raid. The hilltop house now contains an exhibition about the American author, and the life she shared with her husband Harry, a pioneer of forest conservation.
Just next door is (in my opinion) the crowning glory of Sandakan, The Agnes Keith English Tea Shop. Perched on a breezy hilltop overlooking the town and its magnificent bay, the place offers everything from high tea to fish and chips, along with a great range of cocktails until
9pm
. There is also a well-tended croquet lawn, which is freely available for a jolly knockabout.
It's worth pointing out here that Sandakan is far from being a party town. Other than the tea shop, drinking options are limited. However, the Balin Bar on the top floor of the Nak Hotel does a decent range of drinks and food, and is open until
2am
.
Sandakan food is great
Food, on the other hand, is a different matter, with a huge range of Chinese, Indian, Malay and Western restaurants reflecting the town's cosmopolitan heritage. It goes without saying that there are also some incredible seafood joints along the seafront.
I only had a few days in Sandakan, and barely scratched the surface of what's on offer. Friends have recommended various jungle lodges nearby, and the town is apparently renowned for its Chinese temples.
But it's difficult to go wrong, as most people speak English and useful tourist information leaflets are available in the
arrivals
hall of the airport. To book tours, shop around the numerous agencies in the downtown area, or
contract
a taxi driver for the day. Alternatively, car hire is reasonably priced, and the local drivers are remarkably sensible by regional standards (and they drive on the left, if that's what you're used to).
The only other advice I'd give is to bring a UK-style three-prong plug adaptor, and use your duty free booze allowance if you like a nightcap or three of an evening (with taxes, alcohol isn't far off Western prices here).
However, the slower pace of life here, along with the outdoorsy attractions, means it's easy to adjust to a more sedate nightlife — which is never a bad thing after spending time in the Philippines!
Follow our Facebook page for daily updates
…