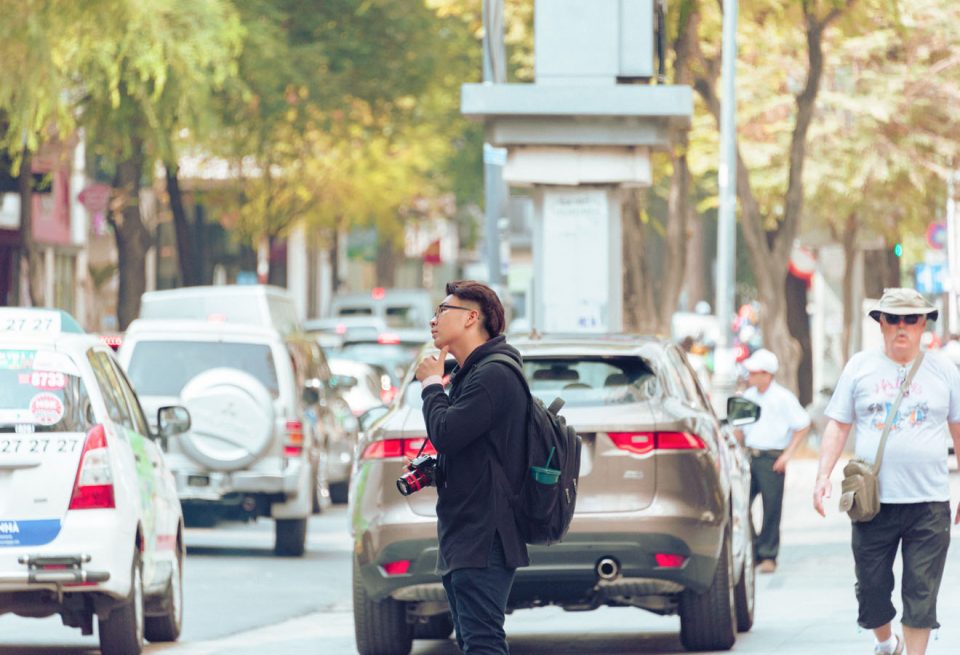 One of the best ways to appreciate a country better, some people say, is to travel like a local. In the Philippines, that means riding a bus, jeepney, taxi, train, or even a tricycle or pedicab. However, commuting in the Philippines can be a little tricky, especially in Metro Manila. The number of options alone can be confusing, and you may often find yourself transferring to another mode of transportation unless you've hired a cab. There's also the case of Metro Manila's horrible traffic that can test even the most patient of souls.
With all that being said, here's a guide for foreigners on commuting in Metro Manila
#1 Know When the Rush Hours Are
Most major thoroughfares in Metro Manila like EDSA, Roxas Boulevard, and Ayala Avenue get jam-packed at about 6 or 7 to 10AM and about 5 or 6 to 8PM. If you're scheduled to be somewhere during these times or have to pass through the major roads, it's best to leave early. Allocate at least 2 hours to accommodate various factors beyond the heavy traffic, like waiting for a bus or jeepney that isn't filled to capacity. Otherwise, it's best to travel during non-rush hours. The window hours can admittedly get too hot, especially during the summer, but at least you can get out of the heat faster once you get to your destination.
#2 Check-In to a Hotel Near an Airport
Whether you're in Metro Manila for business or pleasure, it's quite wise to book a room at a hotel near an airport. Why? Two primary reasons. One: it will allow you to freshen up and rest a bit once you arrive. Two: you avoid the hassle of waking up early (see #1) and rushing to make it to your departure flight on time. If you're scheduled to take a flight to another part of the Philippines, even better. Choose a hotel near NAIA Terminal 4 and see how many more free hours you'll have for yourself. While these hotels might seem out of the way, you don't need to worry about transportation. There are airport buses and shuttles ready to take you to transport terminals, as well as several taxis plying the route.
#3 Buy a Stored Value Card for the Trains
Therefore, if you're planning to hop around the city using the three main metro lines — the LRT 1, LRT 2 and MRT 3 — you should instead get a BEEP card. This is a reloadable card that you can buy at any ticket booth of any train line, automated ticket machines in the train stations, or at some convenience stores like Family Mart branches. As a bonus, you can also use the BEEP card in BGC buses among many other bus lines in and around the metro.
#4 Know Which EDSA Buses to Ride
There are three kinds of buses that ply EDSA: A, B, and C. You can distinguish them by the circular stickers bearing the letter on the upper left corner of the windshield and on the door of the bus. A buses have red stickers and B buses have blue stickers, and they each have corresponding stops. This, in theory, will help you cut down your travel time for a bit. The only common bus stop between the two is the one at SM Megamall on the northbound route, as this is a major transit station.
C buses, on the other hand, have red-and-blue stickers and stop at every station. This means, again in theory, that you'll have a longer commute if you ride the C bus. If you ride the wrong bus, your choice is to either get off at a station and wait for a C bus, or get off at the SM Megamall stop and ride the correct bus there. To save yourself the hassle, make sure to check which bus is which. When in doubt, ask the conductor if they're going to stop at your destination.
#5 Ask the Locals
Speaking of asking the bus conductor, don't hesitate to ask for directions from other locals. Filipinos are some of the friendliest people you'll meet, so in general, you won't have any trouble if you approach a random person on the street to ask for direction. What's more, if you speak English, you don't have to worry too much about language barriers. Asking for directions may also lead you to discover even more efficient routes and even neighborhood secrets for dining, shopping, and sightseeing.
#6 Use Navigation/Map Apps
Mapping your route before you head out to explore can save you a lot of time when commuting in Metro Manila. Moreover, using these applications can warn you of things like accidents and road works to help you choose the best alternatives.
#7 Hire a Cab or Book a Grab as a Last Resort
Sometimes, hiring a cab can't be helped. In this case, it's best if you know how much they cost. The flag down rate as of writing is Php40, with an additional Php13.50 per kilometer and Php2 per minute of travel, plus a tip if you so choose. It's a lot costlier than many other transport options, but the driver can also take you through shortcuts when possible to help cut down travel time. If you're travelling in groups, you can, of course, split the cost.
If you're staying longer, say for a week or so, you may also want to install the Grab app or other ride-sharing applications (note that Grab currently has the most number of cars in service.) The surge rates can jack up your travel costs, so be aware of the rush hours and other conditions that can cause a higher demand. Some examples include a sudden downpour or a sale going on in one of the many malls in the metro.
#8 "Para" Means Stop
When riding a jeepney, say "para" to make the driver stop the jeepney so you can get down safely. This is, of course, if there are no "No Loading/Unloading" signs anywhere near. If you have no idea where your stop is along the route, just ask the driver, and they'll gladly tell you when you've reached your destination.
These guidelines are not hard and fast rules when commuting in Metro Manila, but they certainly can get you by. Good luck and enjoy your travels!
Follow our Facebook page for daily updates
…