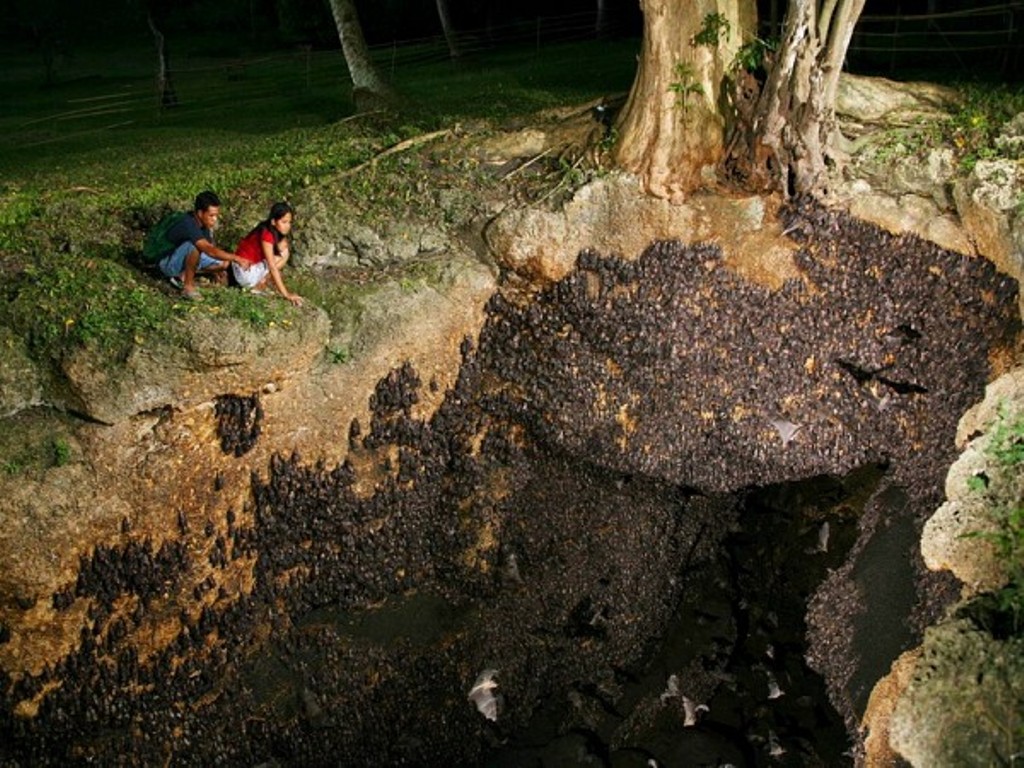 The Monfort Bat Cave Sanctuary is home to the largest colony of Rousette fruit bats in the world. The pit holds more than million bats at any given time, covering 80 per cent or more of the ceilings and walls. The cave is listed in the Guinness Book of World Records as the largest single colony of its kind.
The Island Garden City of Samal rests just off shore from Davao City and is accessible via a ferry for those coming by car, or by ferry or water taxi for all others.
The bats of Monfort Sanctuary are nocturnal and like the hot climate regions around the globe. Their main diet includes fruits and nectar, and the bats of Monfort are noted for pollinating the infamous Durian fruits of Mindanao. The bats pollination gives the fruits of Davao a highly pleasing taste and many Filipinos come just to enjoy the fruit.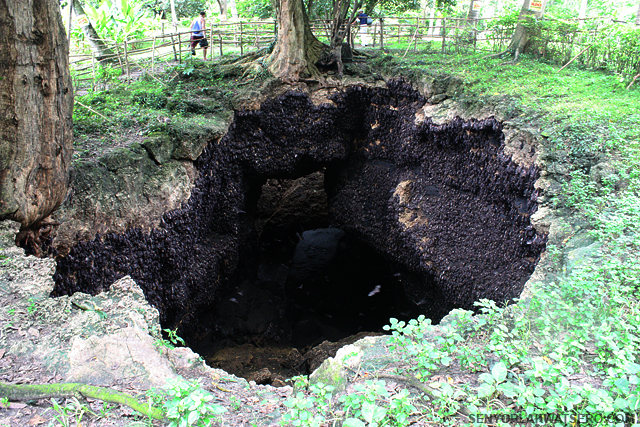 The Monfort Bat Sactuary has been owned and overseen by the Indigo-Monfort family since the early 1900s. Norma Monfort was given the 2011 Disney Worldwide Conservation Fund Hero award for her work on the 57-acre estate.
In all, five entrances make up the cave sanctuary. Visitors cannot enter the caves because it would panic the bats.
One of the best times to visit the caves is in late afternoon when the bats are about to take flight. This sunset flight is known as Circadian flight, and happens when the bats first go out in search of food.
Various tours make their way to the sanctuary daily and as many as 400 students from around the region visit the caves every day.

Those wanting to visit the sanctuary after dark may do so but by appointment only, and in maximum groups of six adults.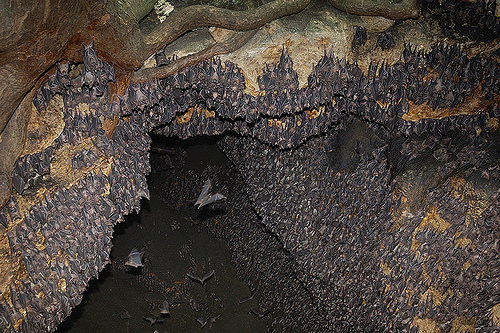 The Island Garden City of Samal is well known for its amazing resorts and beautiful beaches, while only being a stones-throw away from a major city.
The Monfort bat cave is a must see, even if just once. Take along your 'gas mask' as the smell is a bit overwhelming but the sights, sounds and beauty at sunset are worth the trip to this amazing site in the Philippines.

Entrance to the Park is 100php per person as of 2014/2015 season
Follow our Facebook page for daily news updates