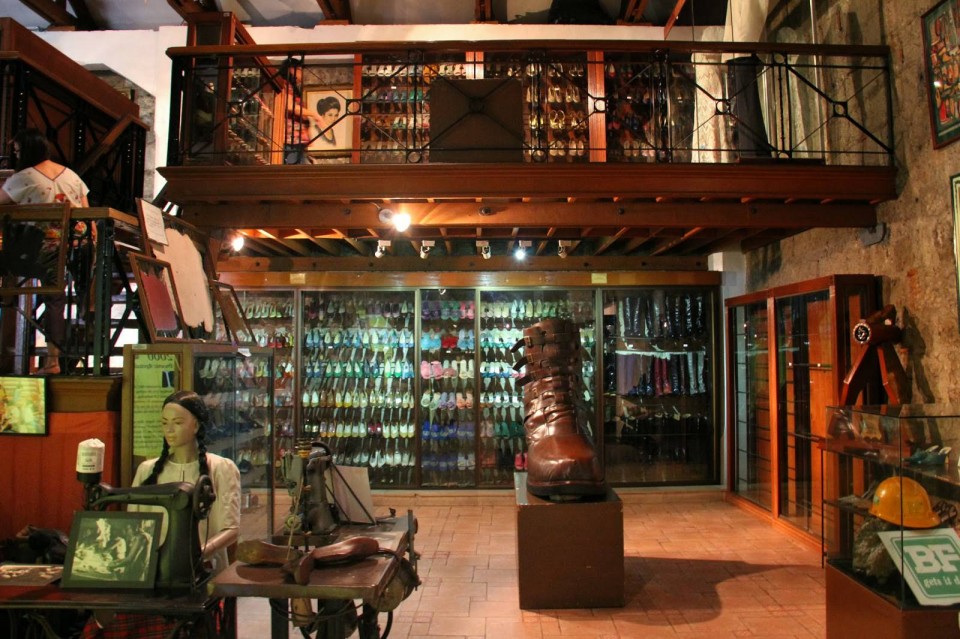 Marikina is considered the shoe capital of the Philippines so it's only fitting it is home to the Marikina shoe museum.
Today the museum houses the largest pair of shoes in the world and has its place in the Guinness Book of World Records. 
The museum is in a Spanish period arsenal building that was used as a detention cell during the Philippines-American war. One of its famous captors was General Macario Sakay, a leader of the Katipunan.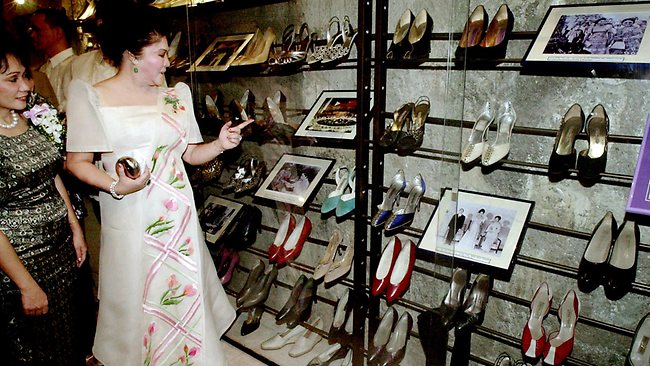 Today it houses a museum that is a fitting tribute to the region that his home to some of the best shoe makers in the country.
Not only will you see the largest shoes in the world but you'll also see some of Emelda Marcos' famous collection of footwear.
You can also gaze at the many shoes from the city-sponsored 'shoe competitions' held over the years. There are displays on making shoes and a diorama that shows the various methods and history of shoe making in Marikina.
The museum also houses many shoes from famous brands including Gucci, CoCo Chanel and more and historical photos of the high society of the Philippines adorn the walls.

The shoemaking industry in Marikina began in 1887 through the pioneering efforts of Don Laureano "Kapitan Moy" Guevarra. Kapitan Moy started experimenting with shoemaking when the soles of his own imported shoes broke.
For want of a shoe repair shop nearby he tried to fix his shoes. At that time only the Chinese located in Manila were engaged in shoe repair and manufacture. Marikenos were already engaged in the limited production of slippers and clogs, or bakya, even before the coming of the Spaniards.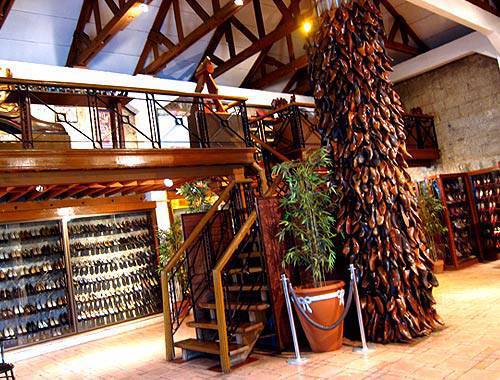 Kapitan Moy separated the different parts of his shoes, studying closely the intricacies of how the shoe was put together. Tiburcio "Busyong" Eustaquio, a wooden clog maker, made a pair of shoe lasts for Kapitan Moy to help him in his experiments. The tools used in making the first Marikina shoes were borrowed from blacksmiths in Marikina and Pasig. Kapitan Moy, after several unsuccessful attempts, succeeded in making the first pair of Marikina shoes.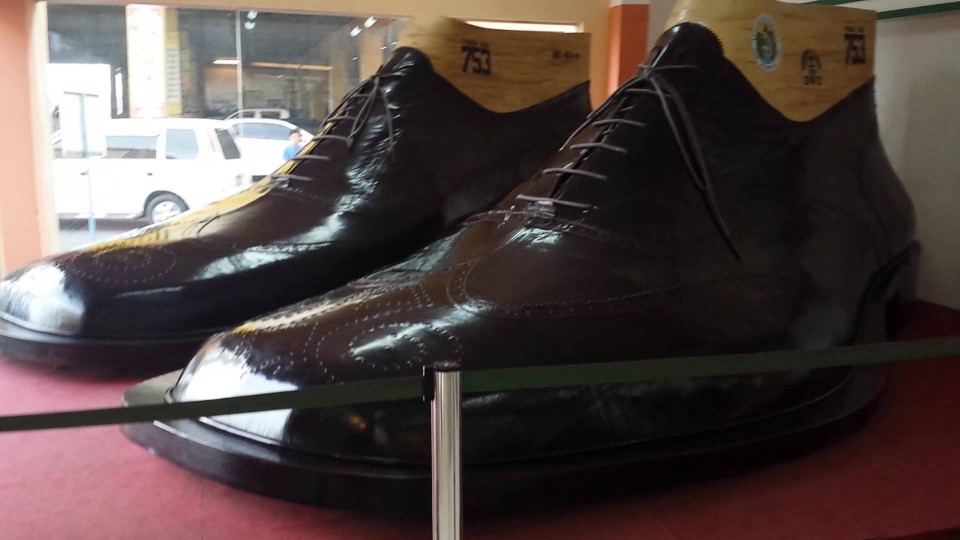 FACTFILE:
Location
J P Rizal Street, San Roque, Marikina City
Hours
8am-5pm (Monday – Sunday)

Lunchbreak 12-1pm
Closed on Holidays
Admission – 50 pesos 
Follow our Facebook page for daily updates