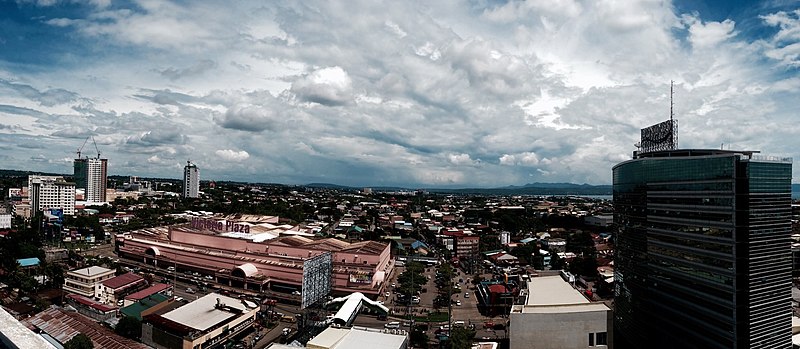 Davao city is the crown jewel of Mindanao solely because it's a melting pot of cultural diversity. Travelers won't only experience the rich culture of Davao city's 11 recognized tribes but also the entire city's serene aura and beauty. Making the city an ideal place for travelers who'd love to experience the beauty of Mindanao.
Although the city's currently a work in progress, you can't help appreciating the fact that they are putting a tremendous effort into developing their economy. Following this, as soon as you arrive in Davao, you'll immediately feel the hospitality of the Filipinos. The people will happily guide and provide you with directions, especially if it's your first time.
Davao city is also one of the safest cities in the world due to its policies, rules, and regulations. Thus, the only thing you'll have to worry about is not getting lost in this populous and highly urbanized city in the Island of Mindanao. So you can fully enjoy your trip and experience, here is a guide to navigating through the best places of Davao.
Best Places to Stay
Davao has become open to catering more and more travelers who wished to experience the beauty the city has to offer. Following this, there are several accommodations that can cater to any type of traveler. Travelers can book rooms in different hotels and inns using Agoda.
Marco Polo
Located in the central business and commercial district of Davao City. Marco Polo is a 4-star luxury hotel that's situated less than 30 minutes away from Francisco Bangoy International Airport.
Marco Polo provides their guests utmost privacy along with warmth, comfort, and space. Following this, since Marco Polo is situated in the heart of Davao, it is nearby city attractions such as People's Park, Davao Cathedral, and Ramon Magsaysay Park.
Bahay ni Tuding Inn
Bahay ni Tuding inn is right in the centre of the city's downtown area. For first-time travelers in Davao City, it is perfect for those who want to stay near the city attractions. Another good feature about Bahay ni Tudin inn is that even though it's in the middle of the city, it's free from the overpowering noise from the streets.
Best Places to Go
There are a lot of things to do in Davao city other than walking around the park or going to the mall to check on local made clothing and sculptures. In order for travelers to maximize their trip, there are specific places they could go to fully enjoy the experience. Travelers can even inquire from marco, to make it easy to go around the city.
Eden Nature Park
Eden Nature Park is an hour and a half drive from the center of the city, located in Toril district. It is an 80-hectare mountain resort covered with more than 100,000 pine trees, even if it's only five percent natural. Eden Nature Park has more than 100,000 pine trees because it was the people's effort to restore the damages caused by illegal logging.
Visitors can SkyCycle, SkyRider, and SkySwing to have an overview of the beautiful pine trees. Following this, there are other activities such as trekking through the forest, fishing, and horse riding.
Malagos Garden Resort
Malagos Garden Resort is also an hour and a half drive from the center of the city, located Calinan district. It is the home of a few reptiles, mammals, rescued and captive-bred Philippine eagles, and different birds of prey. Malagos Garden Resort provides travelers with high-quality education about wildlife preservation and environmental awareness.
Apart from Malagos Garden Resort's Philippine Eagle Center, the place is also known for its butterfly sanctuary, aviary, petting zoo, and botanical gardens. Further, Malagos Garden Resort also caters food enthusiasts due to its locally-produced cheeses and chocolates.
D'Bone Collector Museum
D'Bone Collector Museum is a 10-minute ride in the center of the city, located in San Pedro street. It is a small museum established in 2012 by an American Bone Collector named Darrell D. Blachtley.
The purpose of the establishment of D'Bone Collector Museum was to educate the people of the harm that plastic caused to the marine animals. Following this, some of the displayed marine animals in the museum was due to the death of ingesting plastic. Other skeletons are preserved remains of animals such as deer, monkeys, birds, and lions.
Bankerohan Market
Bankerohan Market is the city's main market and is known for its daily supplies of fresh fruits, fresh vegetables, different types of meat, and flowers. It is a 20-30 minute ride from the center of the city. Just ride a jeepney that's bound for Bankerohan, and you'll be there in no time.
Travelers can even buy different types of meat such as pork, beef, chicken, and fish, and have it cooked in the nearest eatery. You can even ask help from the people if ever you're having trouble going around Bankerohan, since it's such a huge market.
Takeaway
Davao city is full of different cultures that you could only witness and experience when you're there. The people of Davao are open to help you if you ever have any trouble navigating through this huge city, thus, it isn't too hard to get around even as a first-timer. If you want to know more about Davao, then you can visit travel blogs like Tourist Secrets for more information.
Keep in mind that you also need to have a pocket wifi with you because you'll always need internet access if ever no one is around to help you. Visiting Eden Nature Park, Malagos Garden Resort, D'Bone Collector Museum, and Bankerohan Market will give you the first-hand experience of the beauty that Davao City has to offer.
Follow our Facebook page for daily updates
…