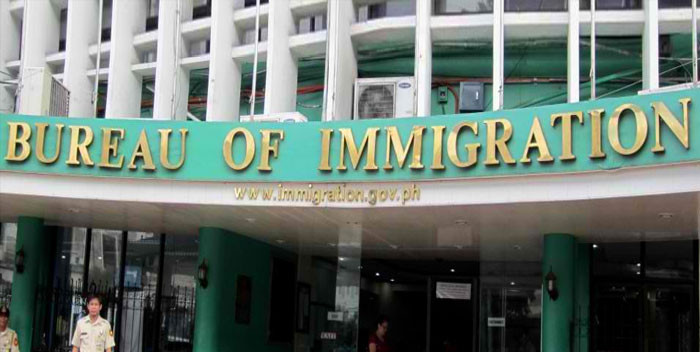 The Bureau of immigration has announced the arrest of a New Zealand child abuser, two American fraudsters and a pair of Chinese illegal workers.
In a report to Commissioner Jaime morente today (Monday, September 2), BI Intelligence Division Acting Chief Fortunato Manahan said that New Zealander Alan James Linton was arrested at his residence in Valencia City, Bukidnon, over his child sexual exploitation case in his home country.
Linton was arrested last week after New Zealand police told local authorities that the convicted child abuser was living in the Philippines. New Zealand law enforcers also warned that Linton posed a potential threat towards young children.
Also announced today was the arrest in Pampanga of two Americans wanted by US federal authorities for "large-scale fraud".
In a statement, immigration intelligence officer Bobby Raquepo that Robert Wayne Boling, aged 38, and Allan Albert Velarde Kerr, 30, had been on the BI's wanted list since July when a US district court in Western Texas issued their arrest warrants.
Both Boling and Kerr were charged in the US with wire fraud, conspiracy to commit money laundering and aggravated identity theft, Mr Raquepo added.
The two suspects have been acting in connivance with other suspects in the Philippines and in the US.
According to the US Embassy, the Americans were among suspects who "fraudulently gained access to US Department of Defense network systems and huge caches of documents which enabled them to acquire Personally Identifiable Information of thousands of US military servicemen".
"The suspects thus obtained access to multiple types of multiple medical, financial and personal records, thus enabling them to change the demographic and financial information of unsuspecting military servicemen," Mr Raquepo said.
"As a result, they were able to use the stolen information to compromise and take over bank accounts after which the victims' funds are moved through funnel accounts, withdrawn from various banks throughout the US and wired to the suspects and their accomplices in the Philippines via wire money transfers." 
Furthermore, the BI has also announced the arrest of two illegal Chinese workers in Catbalogan City, Samar.
They have been identified as 51-year-old Wu Jiajiang and 26-year-old Wu Zhijie. They were caught selling retail goods on August 28, despite their lack of proper work permit and visa.
All five of the arrested men have been taken to the BI's Bicutan detention centre to await deportation proceedings.
Follow our Facebook page for daily news updates
…