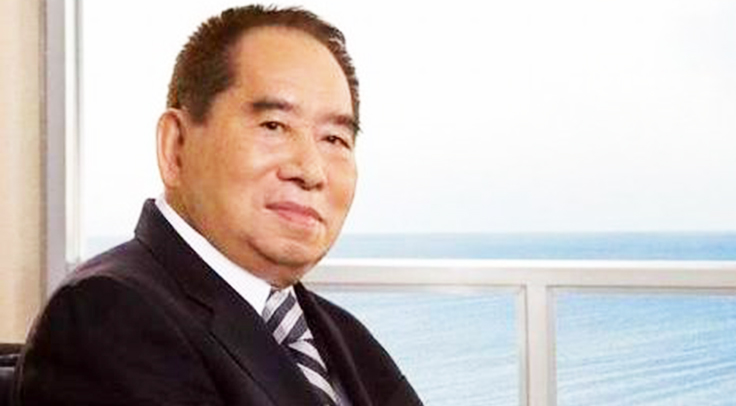 Henry Sy, the Filipino mall tycoon, remained the richest person in the country for 2014.
Thanks to Sy's SM Malls, along with his Banco de Oro, Sy's wealth rose $700 million dollars to $12.7 billion dollars.
He has held this top position for the last seven years.
Sy's wealth stands at twice the amount of the number two richest person in the Philippines, Lucio Tan. Tan's net worth stands at $6.1 billion dollars. Coming in third is casino tycoon Enrique Razon Jr who has a total wealth of $5.2 billion dollars.
The top 10 richest people in the Philippines are:
1. Henry Sy of SM Prime Holdings, $12.7 billion
2. Lucio Tan of Fortune Tobacco, $6.1 billion
3. Shipping and Casino magnate Enrique Razon, $5.2 billion
4. Andrew Tan of Megaworld and Emperador, $5.1 billion
5. John Gokongwei of JG Summit Holdings, Jr. $4.9 billion
6. David Consunji of DMCI, $3.9 billion
7. George Ty of Metrobank, $3.7 billion
8. Aboitiz Family, $3.6 billion
9. Jaime Zobel de Ayala and family, $3.4 billion
10. Jollibee's Tony Tan Caktiong, $2 billion
Four newcomers have made it into the list of the top 50 richest this year. They are:
Ricardo Po of Century Pacific Group – $770 millon

Dean Lao of P&L Industries – $625 million

Paul and Jose Concepcion – $445 millon

P.J. Lhuiller of pawnshop fame – $180 million
In all, the 50 richest people of the Philippines have a combined wealth of $74 billion dollars, up 12% from 2013.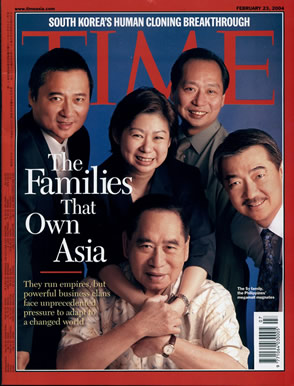 "Riding high on the country's prosperity is Manuel Villar of Starmalls, operator of huge shopping centers. His net worth reached $1.46 billion, up $410 million from a year ago, to No. 14," Forbes said.
Also benefiting from the construction boom is real estate developer David Consunji, the founder of DMCI Holdings, whose net worth grew by more than $1 billion to $3.9 billion this year.
The Philippine government on Thursday reported that its economy grew by 6.4 percent in the second quarter, accelerating from a 5.4 per cent expansion in the same period in 2013.
Officials also continue to tout the country's improved business climate, largely attributed to deep-seated business and economic reforms, against a backdrop of political turmoil. However many western business are cautious of the integrity of contracting in the Philippines due to corruption and other graft charges that are notorious to the country.
Follow our Facebook page for daily news updates