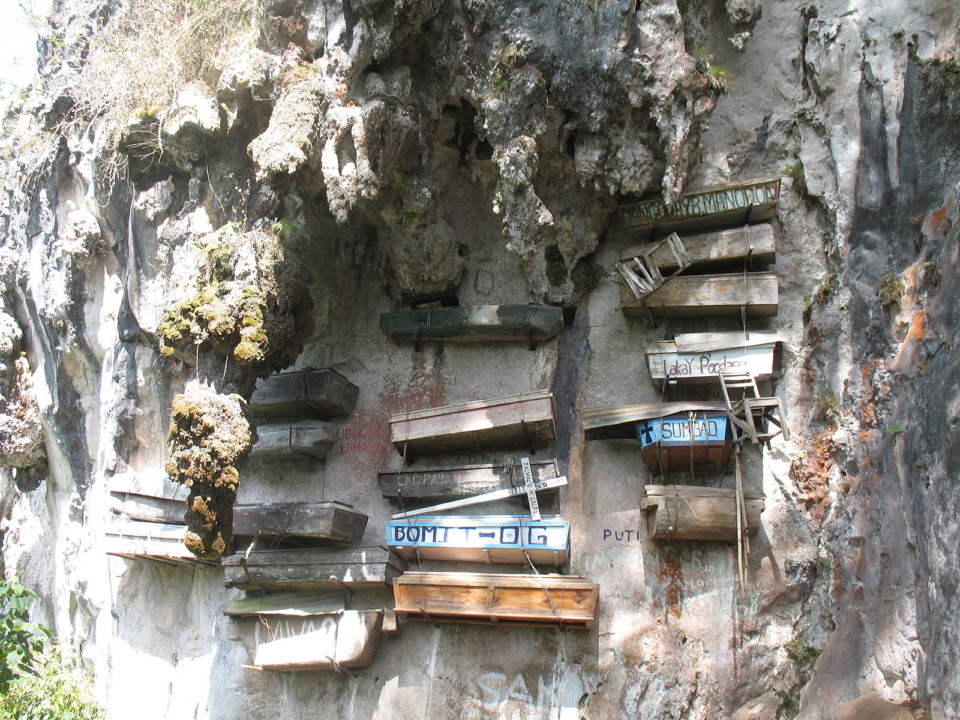 Since time immemorial, the people of Sagada have followed a unique and bizarre burial ritual. Instead of burying their relatives in the ground, they squash their bodies into tiny coffins and hang them off a cliff.
Traditionally, the elderly carve their own coffins out of hollow logs. Of course, if they're too weak or ill, a family member will step in to help.
Once dead, the bodies are squeezed into the caskets, which can involve breaking bones to make them fit. They are then curled up in the foetal position.
The practice is believed to be unique to the Igorrote people, who as we have recounted elsewhere (see below) were once international entertainment stars. In the early years of the 20th Century, a group of the tribespeople were the top attraction at New York's Coney Island before being toured around North America and Europe.
Read the fascinating, and somewhat shameful, story here.
The Sagada people have been practicing such burials for over 2,000 years – some of the coffins are well over a century old. Eventually the coffins deteriorate and fall to the ground.
How to visit the hanging coffins
Many of the locations of the coffins are difficult to reach (and should be left alone out of respect) but can be appreciated from afar.
Do not touch or walk under the coffins. Bring binoculars or a telephoto camera to view them from a respectful distance.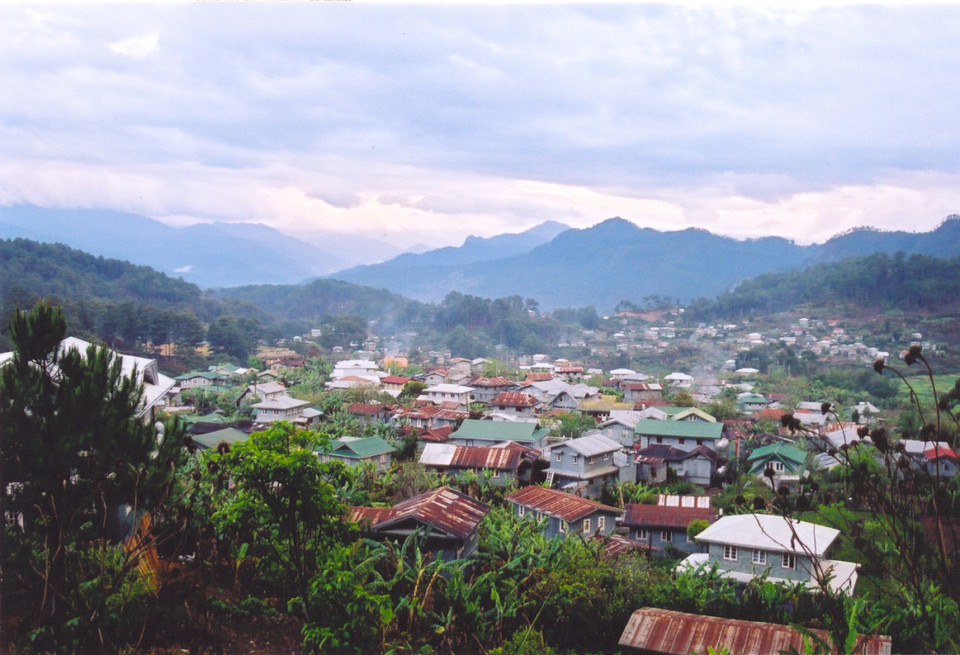 To get to the coffins in Echo Valley, go to St Mary's Church. Walk past the (boringly conventional) cemetery and down into the valley. From the top, it's a fairly easy 15-20 minute walk to the coffins.
They're easy enough to find on your own, but it is possible to get lost in the valley. Guides are available from the tourism office for 200 pesos.
As well as looking at dead people, the countryside around Sagada offers some great opportunities for caving, rock climbing and white water rafting.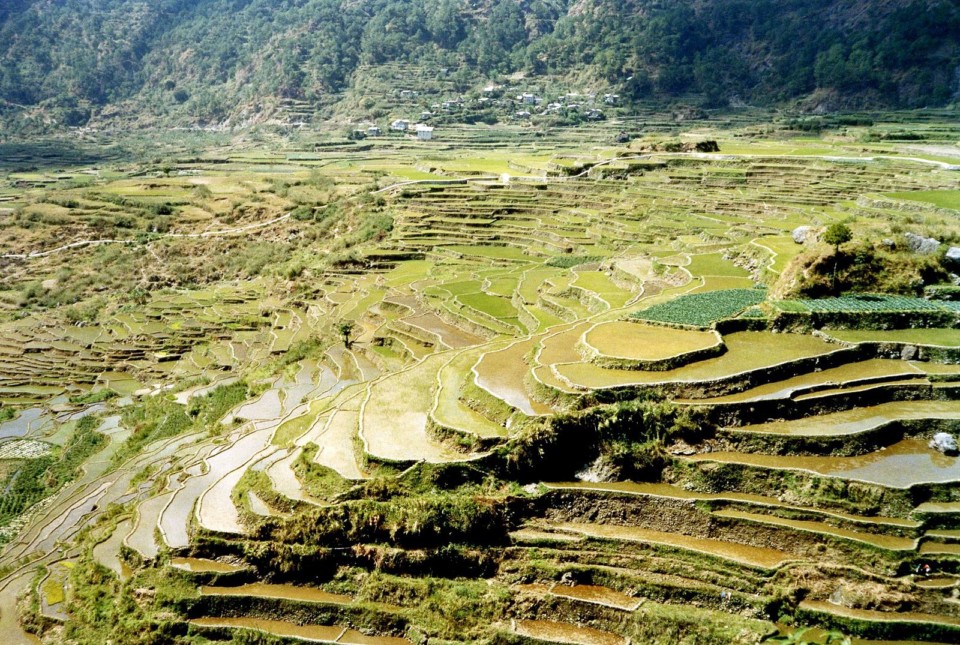 It's important to be prepared for some quite chilly weather, even in the summer.
To get there from Manila, by bus or private car, travel North to Mountain Province. During summer, it will take you about six hours to reach Sagada. During the rainy season, not only is travel time doubled, but the roads also become very dangerous, and sometimes closed due to landslides.
Follow our Facebook page for daily updates