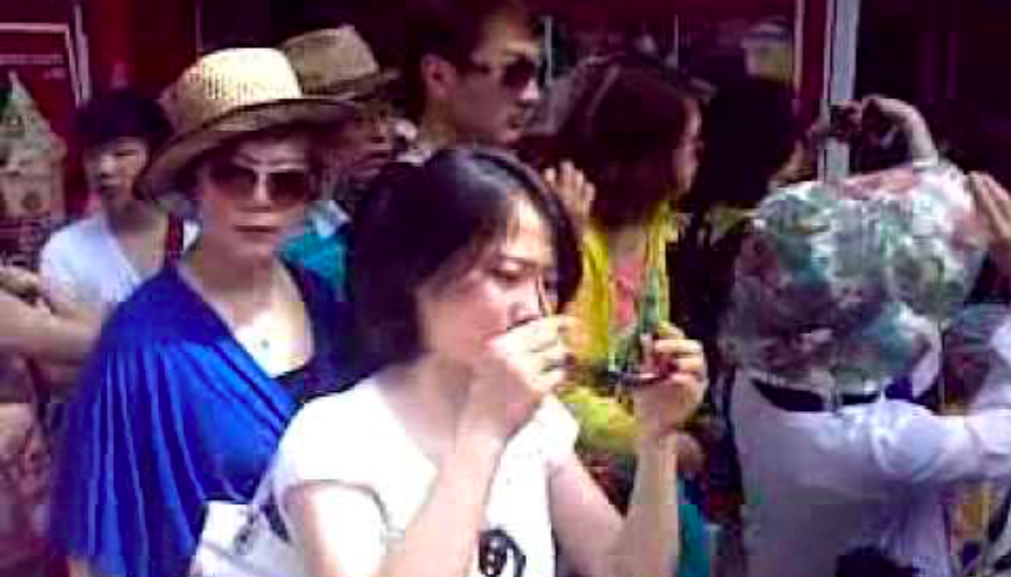 Tourism chiefs on Boracay have revealed that Chinese tourists have been by far the worst violators of rules on the island this year.
Since January 1, 739 Chinese tourists have been apprehended for violating ordinances against smoking, littering and eating on the beach, Boracay Tourism Regulatory Enforcement Unit chief Wilson Enriquez said today (Monday, April 29).
"Tour guides have informed them about the ordinances but they are really stubborn," he said.
The violators were made to pay fines and the issue has been raised with a Chinese consul. "There is no mercy here," said Mr Enriquez. "If you are apprehended for a violation, you will be fined. Nobody is above the law."
In second place were the Koreans, with 277 apprehensions. Local tourists accounted for 92 violations, while visitors from other countries fell foul of the rules on only a handful of occasions.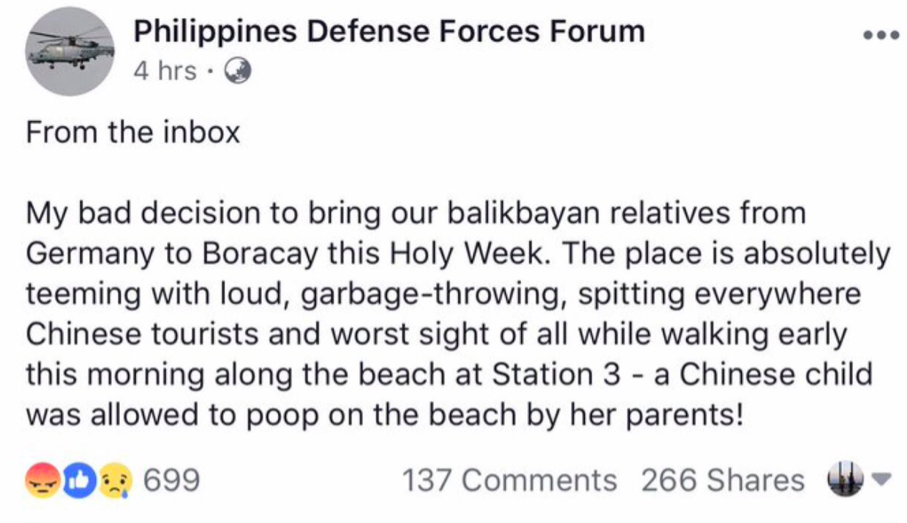 As we reported earlier this month, about 80 per cent of foreign tourists visiting island have been from the two Asian nations. The Chinese alone accounted for 149,019 arrivals – or 48 per cent of the 309,591 total. Koreans followed with 97,797 and trailing far behind in third place were Americans, at 2,847.
Despite these figures, the percentage of rule violations they account for is nonetheless disproportionately high. 
Speaking to PLN, a Filipina tourist from Clark City said she noticed the problem when she visited the island with her british boyfriend last month. "I saw them with my own eyes, breaking ordinances all over the place," she said. 
According to Mr Enriquez, the top three recorded violations were smoking, eating and drinking at the beach, and littering.
Strict environmental policies have been implemented on the island since it reopened to tourists last October after a six-month "environmental rehabilitation". This came after President Duterte described the renowned white-sand resort as a "cess pool".
Last week, we also reported on complaints that some Chinese-run businesses had put up signs exclusively in mandarin. There were also allegations that some were illegally employing Chinese workers and refusing to serve customers of other nationalities.
Follow our Facebook page for daily news updates