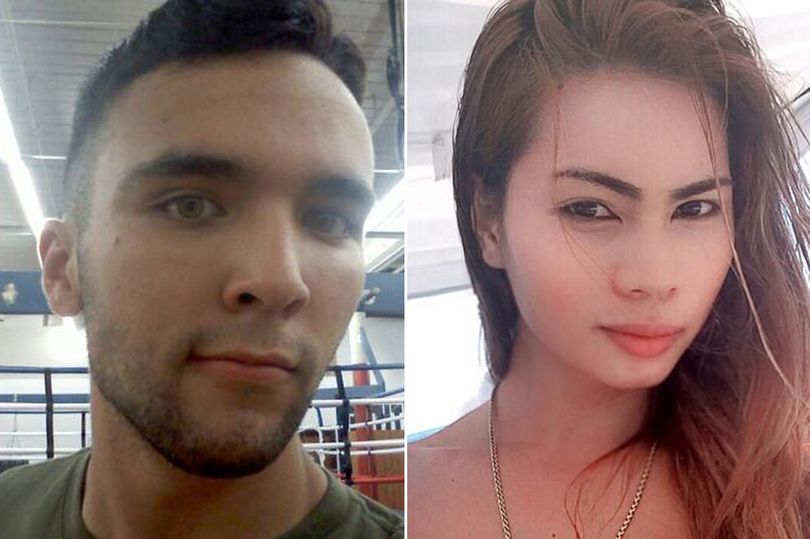 The US Marine jailed for murdering a ladyboy in Subic has launched a second appeal against his conviction.
US Lance Corporal Joseph Scott Pemberton was found guilty of killing transgender Filipino Jeffrey "Jennifer" Laude in October 2014.
Last month, we reported how the Court of Appeals (CA) had refused to overturn the verdict, saying his claim of self-defence was undermined by the fact that he drowned his unconscious victim in a toilet bowl.
However, his legal counsel, Rowena Garcia-Flores, told GMA News Online that they had now filed a motion that the CA should reconsider its decision.
The basis for this fresh appeal is that the CA committed a "grave error in exempting the prosecution from proving that the crime of homicide was committed beyond reasonable doubt and shifting the burden on Pemberton to prove his innocence."
He is also claiming that the court "cherry-picked" evidence to sustain his conviction and "completely ignored all contrary evidence".
Pemberton was sentenced for up to 10 years in December 2015, following a year-long trial that bolstered calls for an end to the US military presence in the country.
He had asked the CA to set him free, arguing that he acted out of self-defence when Laude slapped him after he discovered she still had a penis, that another person could have killed Laude and that the cause of death was doubtful.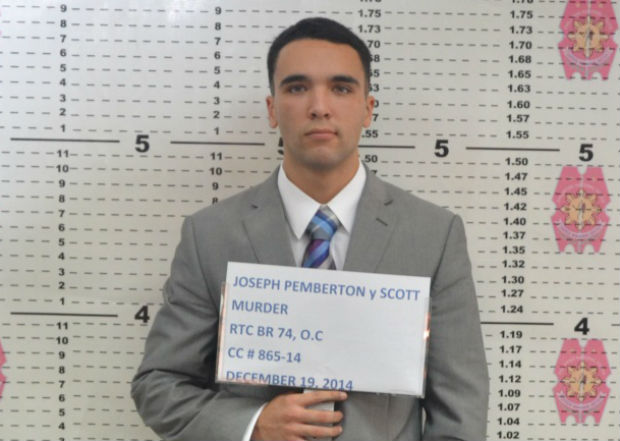 But last month, the court rejected Pemberton's arguments, saying the American's defence of "impending grave danger" was "more imaginary than real".
"The only reason why he attacked Laude was that he was furious at him for pretending to be a woman, nothing more, nothing less," the decision stated.
It also said: "As proven by the prosecution, Pemberton did not leave Laude merely unconscious, but ensured his death by submerging his head inside the toilet bowl."
However the Marine is now arguing that being slapped by the ladyboy left him fearful for his life. His motion reads: "There was actual unlawful aggression from Laude, and Pemberton believed in good faith that his life was in danger."
He also said the CA refused to consider his voluntary surrender "at the earliest possible opportunity" and disregarded "extremely important pieces of evidence" to support his innocence.
"Here, the picture formed by the prosecution is neither convincing nor is it complete. It was not able to prove that when Pemberton left Laude, the latter was already dead," the motion read.
"The prosecution further failed to prove that no one else could have killed Laude, as the evidence undeniably proves that there was an intruder whose DNA was left on Laude's neck; who stole Laude's money; and whose necklace was left in the hand of Laude."
Pemberton has also asked that, if the CA refused to hear the fresh appeal, his sentence should be reduced to reflect his voluntary surrender and claim of self-defence.
He has also asked that the amount of damages he was ordered to pay Laude's family be reduced.
Laude was found dead, with her head inside a toilet bowl, in the bathroom of a hotel room in Olongapo City, Subic, in October, 2014.
The 26-year-old victim was last seen with Pemberton at a bar where they met.
The pair agreed to have sex but the American went berserk after finding out that his companion was not biologically female.
In its decision, the trial court said Pemberton himself admitted to a friend that he could have killed a "he-she".
Pemberton is jailed at Camp Aguinaldo, Quezon City.