If you are concerned about the safety of your child, it would be a wise decision to rely on a highly efficient child tracking app. 
The Find My Kids app is one of the best options that you can choose for tracking your kids. You can easily download this app through either AppStore or GooglePlay. 
This particular app serves as a useful tool for tracking your kids. Discussed below are some of the most essential aspects of this app.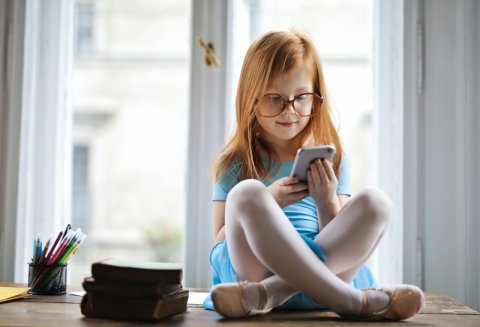 Features of Find My Kids
Find My Kids is a specifically designed child-tracking app, which pinpoints the location of your child. It works by triangulating the position of the device held by your child. 
The app updates the location after every 15 minutes or as the child moves a few meters in either direction. This app works on the data that the GPS sensor of a smartphone is collecting. 
WiFi and internet communication systems also play a key role while pinpointing the location of a child. Apart from this, the app also offers a variety of other features. 
For instance, it keeps the record of your child's previous locations. Moreover, it also sends notifications to the parent's device when the kid goes beyond a designated area. 
If necessary, the app can also record the sounds around the child. In addition, parents can easily define the settings of their kid's device, which limits the use of some features offered by such a device.
An essential aspect associated with this app is its ability to work without requiring root access. This feature helps to enhance the security of your device. 
Furthermore, with this app, you can also monitor the app usage and battery status of your kid's phone. However, by purchasing a subscription plan, you can get the following additional features.  
You can track the Geo-location of your child.

Receive notifications when the child leaves a designated area.

Live-listening if the kid owns an Android device.

It allows you to record the sound for 20 seconds.

Send a loud signal to the child's mobile.
Who it's Suited to
This app is an ideal option for almost every parent who is concerned about the safety of the child once he/she leaves the house.
Furthermore, using this app doesn't require any kind of skills. Hence, you can use this without any hassle. 
In addition, this app works with almost every Android and iOS device. This suggests you don't have to change your device to use Find My Kids app.  
Cost
The Find My Kids app is free to use. However, there are some subscription plans (Monthly/Yearly) that you can buy to enjoy some additional features. 
One month's plan is available for $2.99
One year plan costs you $16.99 
Forever subscription plan is available for $25.99 
Pros
Offers accurate and immediate location of the child

Intuitive and easy to use interface

Doesn't affect the autonomy of the device 

Admin rights can only be used by the parents 

Allows you to add a wide range of device 
Cons
The sound recording option is available only for Android devices.
How to Download
You can download and use the Find My Kids app by following these five simple steps. 
Just visit the official site of Find My Kids app or go to Google Play or App Store to download and install this app in the parent's device. 

Receive a special code to identify and connect to the child's phone.

Install 'Chat With Parents' the kid's device.

Enter the code in child's phone that you have obtained 

Create an account of your child by providing the necessary details 
After the installation and registration procedure is complete, you must change your phone's settings. It will help you to track your kid's location with pinpoint accuracy.
If you aren't willing to hand over a smartphone to your child, you can still track your kid by providing him/her with a GPS enabled smartwatch or similar other devices.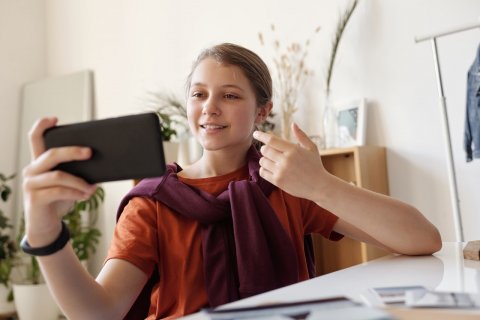 Summary
The reasons for getting worried about the safety of a child are numerous. This is because parents are taking more interest in kids tracking apps like 'Find My Kids'.
With this particular app, you can track the location of your child, listen to the surroundings, and receive a notification if your child leaves the designated place.