No doubt, it takes due diligence if you want to lose, gain, or maintain your weight. For instance, you need to track your calorie intake and follow a specific diet plan. 
However, if you want to keep the hassle away, relying on the MyFitnessPal is a viable option. This is a specifically designed calorie-counting app, which offers you insightful feedback regarding your calorie intake.
You can use this app to achieve your fitness goals. For further information, please continue reading.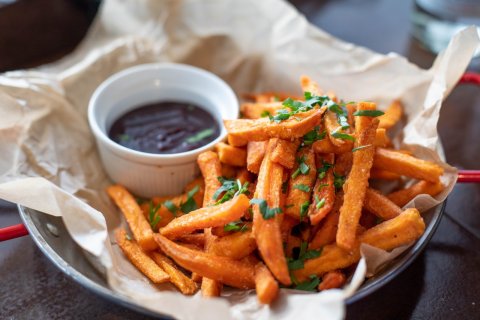 Features of MyFitnessPal
The MyFitnessPal app has a built-in calorie counter, which works like an online diary of the user. With this counter, you can set their daily carb intake goals. It is capable of automatically storing all the foods that you consume quite often. 
MyFitnessPal offers essential nutritional information. Furthermore, you can also customize the app, depending on your personal needs. For instance, it allows you to set specific goals for each day of the weak.
Depending on the fitness profile and data provided by a member, the app will recommend the daily Net Calorie intake. You must follow such recommendations to achieve this target for your weight gain or loss program. 
While doing some exercises, you need to increase the daily calorie goal to stabilize the weight gain or weight loss rate. The whole thing works in the following pattern.
Calories Consumed – Calories Burned = Net Calories. 
For instance, if the daily Net Calorie goal is 2000 calories, you have to consume the food offering 2,500 calories. After that, you can burn the additional 500 calories through exercise. 
MyFitnessPal has something more to explore if you have upgraded to the premium account. By taking a limited amount of calories, you can maintain yourself in good shape. 
However, in some cases, calorie counting may prove to be detrimental to your health when not done in a prescribed manner. 
Therefore, make sure to rely on a highly effective calorie counter app that can help you manage your diet without restricting your food choices.
Who It's Suited To
This particular calorie counter is suitable for every person who wants to track his/her carb intake and live a healthy lifestyle.
For instance, athletes, bodybuilders, fitness enthusiasts, and other people would love to use this app.
Furthermore, the MyFitnessPal is compatible with almost any kind of Android or iOS device. However, the interaction of this app with the iPhone smartwatch is relatively better than an Android-based smartwatch/fitness tracker. 
Cost
The premier version of MyFitnessPal is available $9.99 per month or $49.99 per year. However, if you don't want to take advantage of its premier account, just sign-up for the free services. 
The free account also offers a variety of features. You can easily track the calories, food, weight, activity, and some other key metrics. 
Pros
This is one of the most convenient apps to track your carb intake. It allows all the members to choose through a vast database of 3,282,000 foods.

The changes made via the app are also updated on the website.

MyFitnessPal is a Flexible calorie tracking app that you can personalize to fit your personal preferences. 

Just like "

Lose It!

", this app also calculates calorie requirements, depending on the lifestyle, gender, weight, and height of a person. 

Proves to be highly compatible with both Android and iOs devices.
Cons
Some of the additional content like videos and recipes, aren't that impressive.
How to Download
To download the app, you need to visit the MyFitnessPal website. Additionally, you can also download this app through Google Play or the Apple App Store.
After signing up, you need to provide some personal data, including your name, birth date, weight, height, and other essential information. 
The app responds quickly, and the procedure is completed within a few minutes.
You can either log in to its website or use the mobile app. This makes it easy for you to log your intake without any hassle.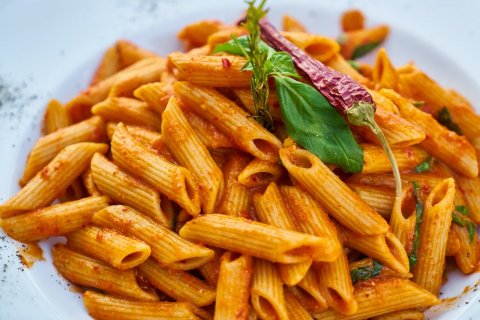 Summary
To conclude, just keep in mind that MyFitnessPal isn't only a weight loss program, as it is designed in a way to help you achieve most of your fitness goals. 
Furthermore, it is one of the simplest calorie-counting apps you can use. The premium version also offers some nutritional information on every food that you eat.