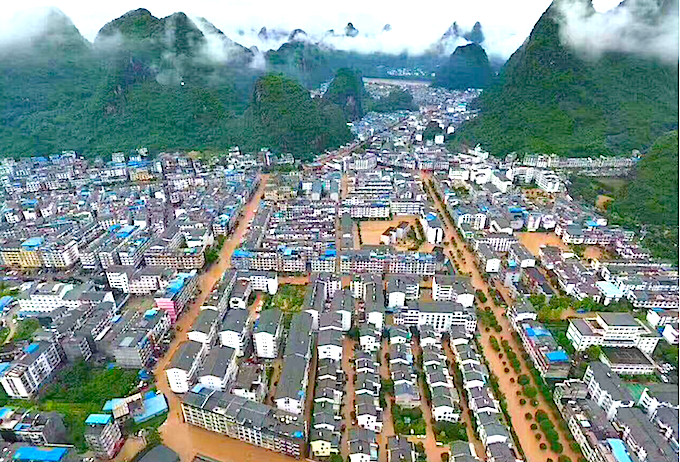 Floods that have swept through a tourism hotspot in China have been described as the most severe in 100 years.
Yangshuo, which attracts millions of visitors per year, is currently suffering power shortages after the deluge hit.
One person has been confirmed dead, and 140,000 properties have been damaged by the waters that began to rise yesterday (Monday, July 3) afternoon.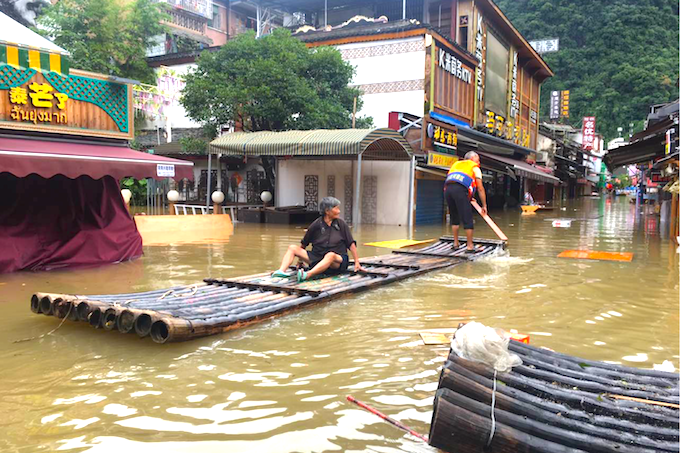 Long-term resident David Jeavons said: "Flooding isn't exactly rare here, but these are the worst I've seen in my 12 years, and locals tell me they're the worst for 100 years."
Across the south of China, this week's flooding events have affected more than one million people and led t at least 50 deaths.
The Chinese government said it had disbursed $103m in emergency aid so far to help southern and central the provinces.
According to the State Flood Control and Drought Relief Headquarters, continuous, heavy rain that started in mid-June has caused the water of 10 major tributaries of the Yangtze, as well as 89 middle and small-sized ones, to rise to record levels.
Over the last two days, the seasonal monsoon rainband, the meiyu-baiu front, has eased off in Hunan but reinvigorated in the southwestern province of Guangxi.
The water levels in the rivers of northern Guangxi are now a major concern, most having exceeded the warning line.
The forecast for the next three days sees much reduced rainfall in the currently flooded areas, although another 100mm is still possible in Anhui.
More worryingly, the area likely to receive heavy rain next, is in Sichuan province, in the area of a recent fatal mountainside collapse.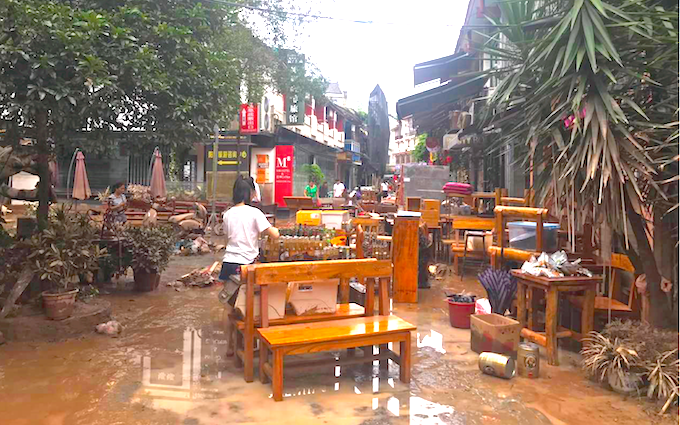 Yangshuo, which is surrounded by towering 'karst' mountains, attracts millions of visitors every year.
The dramatic landscape surrounding the town is featured on the reverse side of the 20 Yuan note and also appears in numerous movies and computer games.