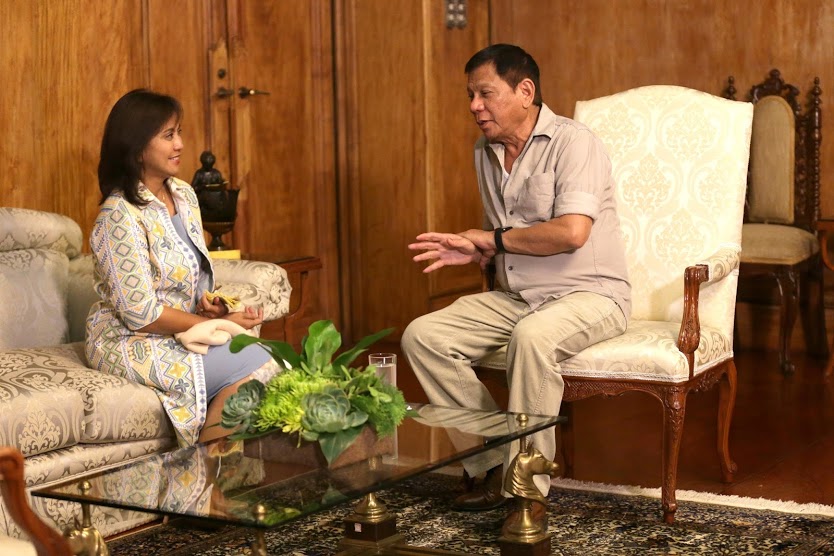 A lawyer who used to represent Ferdinand Marcos has slapped an impeachment complaint against Vice President Leni Robredo after she publicly criticised Duterte's war on drugs.
The complaint for "violation of the constitution and betrayal of public trust" was sent by Oliver Lozano to House Speaker Pantaleon Alvarez, a close ally of the president. Alvarez had already been considering an impeachment bid himself.
"She is the termite of the government," Lozano said in a letter seeking endorsement for his complaint.
The basis of the complaint is Robredo's criticism of the war on drugs in a video sent to the United Nations.
Alvarez described it as "irresponsible".
"This is the first time a high government official has sent a video clip maligning our country," he said in a radio interview today.
Robredo's lawyer, Barry Gutierrez, was confident she had done no wrong. "Truth-telling can never be an impeachable offence," he said.
The complaint comes four days after lower house representative Gary Alejano filed an impeachment complaint against Duterte, accusing him of offences including asset concealment to extrajudicial killings.
The complaints against Robredo and Duterte will not be examined by Congress until May, as the legislature is currently in recess.
Congress is dominated by lawmakers who have sided with the president. Robredo's Liberal Party is in the minority.
A one-third vote in the 292-member lower house would impeach a high-level official, opening the way for a Senate trial in which a simple majority would be required
Yesterday, Duterte welcomed the impeachment complaint, as well as the prospect of a trial at the International Criminal Court (ICC), adding that his campaign would be unrelenting and "brutal" and would not be curtailed.
While it is considered highly unlikely that any impeachment bid would prosper against the president, it could represent a step towards an ICC trial, by demonstrating that domestic justice systems have been ineffective.
READ MORE: