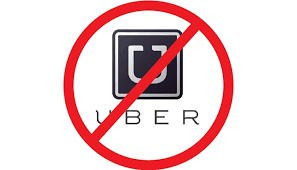 The Philippines has today (Monday, August 14) suspended Uber for a month, in a decision that followed a government crackdown on unregistered drivers.
The Land Transportation Franchising and Regulatory Board (LTFRB) has not given a reason for the decision, which came amid disputes with Uber and Grab that have prompted investigations by Congress.
The LTFRB issued an advisory saying its board had also "strongly recommended" that Uber extend financial assistance to accredited operators while it is under suspension. As of July, Uber had 30,000 active drivers in the Philippines.
The Metro Manila Development Authority, the national police's Highway Patrol Group and the Land Transportation Office have been informed of the suspension.
Extending financial assistance will be "an expression of good faith as their accredited peer-operators would not have suffered the current predicament were it not for the predatory actions of respondent Uber," the LTFRB said.
"We are studying the order at the moment. We will update our riders and drivers as soon as we can," said Uber Head of Communications Cat Avelino.
The Philippines was the first Southeast Asian country to regulate app-based car-hailing operations after drawing up rules in 2015.
Last year the LTFRB suspended the acceptance and processing of applications for all ride-sharing services, including Uber and Grab, to investigate how to regulate the industry.
But both Uber and Grab said they continued to accept new drivers amid strong demand for the service, resulting in a surge in the number of unregistered drivers.
Both Grab and Uber have gained huge popularity in the Philippines, where taxi drivers routinely demand additional payment for longer routes or traffic problems.