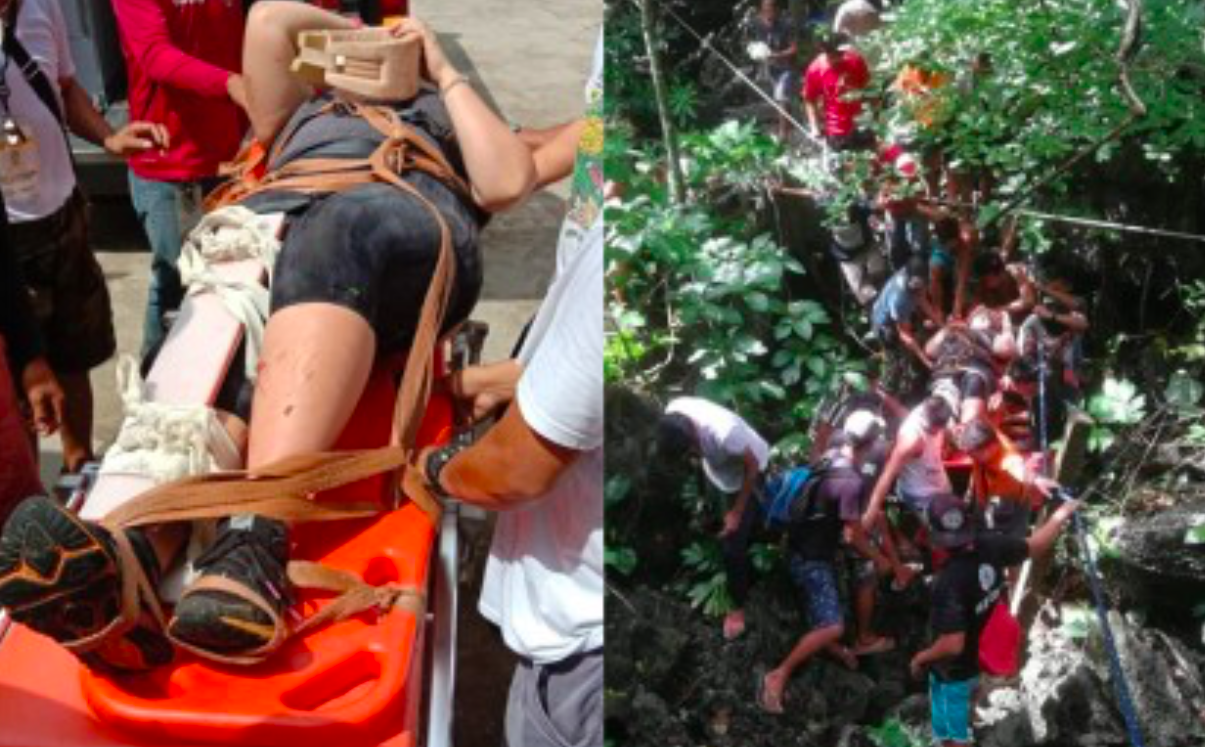 An Australian tourist was airlifted to Manila for medical treatment after she slipped and fell while walking along Taraw Cliff in Palawan. 
Gabrielle Lauren Philips suffered a 10-centimetre gash on her knee after the mishap on Taraw Cliff in El Nido town yesterday (Saturday, October 20).
A report released by the Coast Guard Station in El Nido described how the 24-year-old had been trekking on the cliff at Sitio Puting Bato, Barangay Buena Suerte, when she lost her footing, slipped and cut her right knee on a sharp stone edge.
Ensign Harvey Marmol, the local coast guard commander, said the victim was accompanied in the hike early in the morning by her 22-year-old Kane Philips. It has not been confirmed if he is her husband, brother or other relation.
"Philips fell down due to the slippery surface of the cliff and suffered an injury to her right knee. It was Kane, who immediately informed the incident to a certain Lito Elemento who called for help," Marmol said.
He added that the rescue was tricky due to the sheer vertical nature of the trail going up and getting down the cliff.
Marmol said it was raining yesterday morning when Philips and her companion went up to the cliff, where most tourists like to go to get a good view of Bacuit Bay and the whole municipality.
"It rained a while ago, maybe it's one of the causes," he added. 
Philips was immediately flown to Manila for further medical treatment. 
Follow our Facebook page for daily news updates
…