January 28 sees the dawning of the Year of the Rooster, and with it two weeks of raucous celebrations. But where are some of the best places to enjoy the party? Here are half a dozen ideas: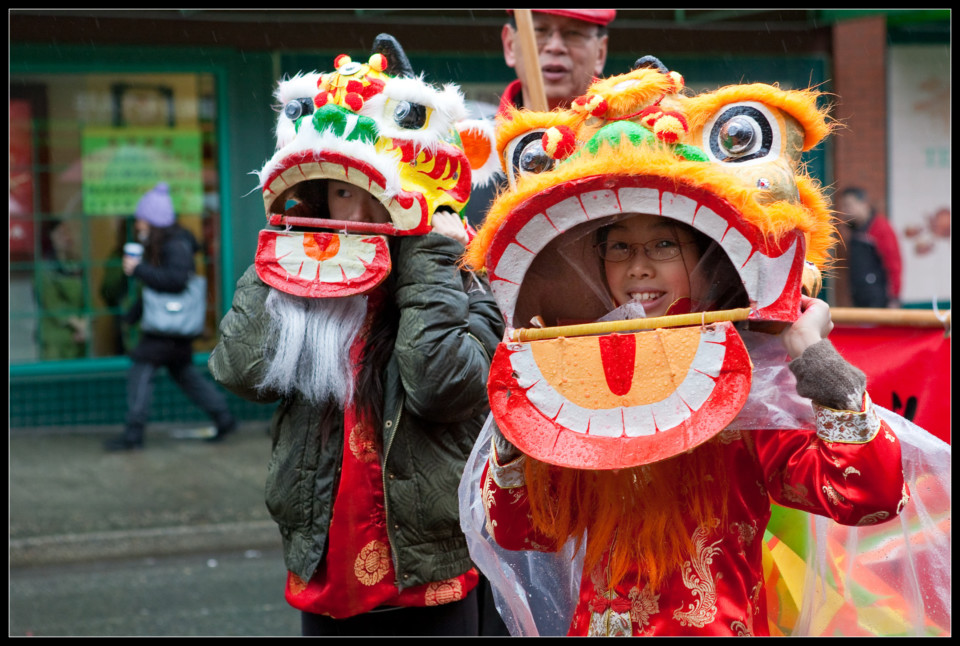 Hong Kong
An obvious choice with an overwhelmingly Chinese population. Highlights include the Lunar New Year Fair at Victoria Park and a visit to the Wong Tai Sin temple as the clock strikes midnight on Lunar New Year's Day. Generally, you'll never be far from the celebrations, with parades filling the streets and more lion dancers and lanterns than you can shake a stick at.
Don't miss the fireworks over Victoria Harbour on January 29, or the horse races on January 30.
Singapore
With 75 per cent of its population being Chinese, it's no wonder Singapore throws its biggest parties. Celebrations were launched earlier this month when the Chinatown Chinese New Year Light-Up transformed Eu Tong Sen Street, New Bridge Road and South Bridge Road with some 5,500 lanterns (ends February 25). Nightly performances of Chinese opera, martial arts and lion dances began earlier in the month at Kreta Ayer Square, and continue daily from 8pm until January 27.
Count down to the new year itself on January 27 from 2pm at River Hongbao, Marina Bay, which features Chinese arts and crafts, street food and amusement rides (until February 4), or join in the Chinatown street party from 9.30pm.
Celebrations continue with the annual Chingay Parade, the largest float parade and street performance in Asia on February 10-11.
George Town, Malaysia
One of the oldest cities in Malaysia, George Town was founded by the British in the late 18th century.
Today it has a thriving Chinese community, and the atmosphere around new year is lively. From the display of lights at the Kek Lok Si Temple (January 23 to February 24) to the giant lantern display at Dewan Sri Pinang (January 26 to February 26), the city is aglow with celebration.
The oldest streets of George Town, a Unesco World Heritage Site, play host to Penang state's official celebrations on February 3, with lion dances and traditional Chinese performing arts from 4pm until late.
Also highly anticipated are the birthday celebrations for Chinese deity Chor Soo Kong at the nearby Penang Snake Temple (7am to 11pm on February 1), and the return of the Hot Air Balloon Fiesta at Padang Polo (February 4 and 5).
Kuala Lumpur, Malaysia
The Malaysian capital is another great place to welcome the Rooster. The popular Thean Hou Temple in the southwest of Kuala Lumpur is bathed in red lanterns to celebrate the event, and there are lion dance performances in the temple's shrine (10.30am and 2pm every weekend from January 28 to February 11).
Obviously, the Chinatown area is another centre for festivities – Petaling Street is the perfect spot to shop for souvenirs while viewing the new year decorations and lion dance performances.
If you're after more of the traditional performing arts, Pavilion KL has a wide variety of traditional Chinese music and dance performances (from now until February 10) and even a Kung Fu Yoga Meet and Greet featuring Jackie Chan (6.30pm on January 21).
Ho Chi Minh City, Vietnam
The new year is celebrated in Vietnam as Tet Nguyen Dan – Vietnamese New Year – and it is the country's most significant holiday. Ho Chi Minh City's major thoroughfares and malls are lit up with festive lights and decorations, with particularly vibrant paraphernalia to be found in Cholon, the city's sprawling Chinatown.
Wander around Binh Tay Market for snacks and souvenirs before stopping by the Chua Quan Am Chinese Buddhist pagoda, both in Cholon; visiting pagodas during Tet to pay your respects is a long-held local tradition. Nguyen Hue Flower Street is also unmissable (January 25 to 31), where flowers, lights and lanterns cover more than 700 metres of a pedestrian street in exceptional displays.
Bangkok, Thailand
Lunar New Year may not be a public holiday in Thailand, but plenty still flock to the celebrations in Bangkok's Chinatown, Yaowarat, and beyond. The entire area comes to life, with crowds of revellers amid street performers, a dragon parade and explosive firecrackers.
Plan a day to wander the streets, heritage buildings, and gold shops and visit a few of the 20-plus temples – Wat Mangkon Kamalawat is the largest Chinese Buddhist temple in the capital, while the shrine at the Thien Fah Foundation is also a popular choice during the festivities.
Bangkok's historic centre, Rattanakosin, is only a few streets away if you want to take the opportunity to visit the Grand Palace and Wat Po while you're in town.