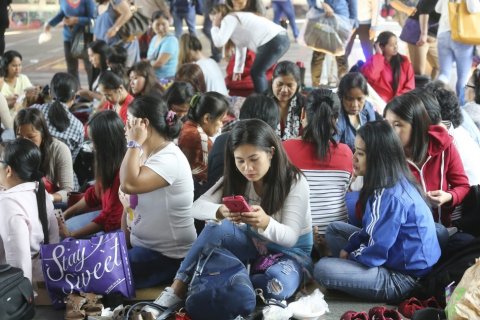 Professors from top universities warned Filipinos in China not to join rallies against the country's refusal to accept the arbitral ruling on the South China Sea.
Department of Political Science of the University of the Philippines Professor Jorge Villamor Tigno said, "Filipinos—or even the Chinese themselves—are not at liberty to register their objection to the government regardless of the reason. In fact, Filipinos wherever they are overseas are obligated to observe the laws of the country where they currently reside."
University of the Philippines National College of Public Administration and Governance DPA and Professor Edna Estifania A. Co said that she was not sure if rallying in China would still matter.
"China is too callous on the issue of the International Ruling and no amount of protests, rallying or even strong statements could melt China's heart," she said.
Co added, "Look at Hong Kong. Despite the persistent protests, China remains adamant.  One never knows how the HK protests would end. How much more the Filipino migrants who are right there in China – working at the mercy of the Sino business and trade? They could just be ignored at best, or be kicked out from their jobs at worse."
On July 12, 2016, the Permanent Court of Arbitration issued its ruling in favor of the Philippines concerning China's claim to the South China Sea. PCA ruled that China has no "historical rights" using its nine-dash line map.
The case was also known as South China Sea Arbitration, wherein China refused to participate in the arbitration. It also refused to accept the decision up to now.
Filipinos in China
In June 2019, ACTS-OFW party-list Rep. Aniceto Bertiz III said that China might be a better choice for Filipinos applying as household workers than in the Middle East.
"The problem with the Middle East is that they still have the kafala system, which China does not have," Bertiz said.
According to the Philippine Department of Foreign Affairs' records, there were about 12,254 overseas Filipinos in mainland China. Most of them live in cities such as Beijing (2,492), Chongqing (164), Guangzhou (4,564), Shanghai (4,264) and Xiamen (7,707).