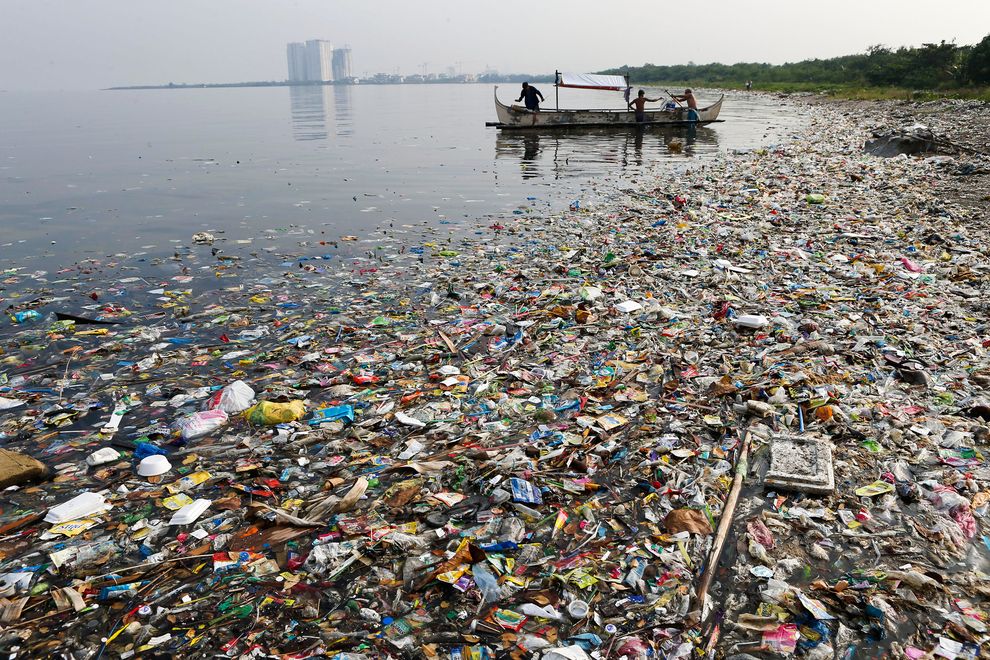 Greenpeace has named the Philippines as the third biggest source of maritime plastic pollution of the world's oceans, after China and Indonesia.
In a report issued yesterday (Friday, September 22), the environmental group blamed consumer giants such as Nestle, Unilever and Procter & Gamble for selling products wrapped in plastic.
During a Greenpeace-led clean up of Manila Bay this month, it was found that waste such as water bottles, bags, labels and straws were a major source of plastic pollution.
Of the 54,200 pieces of plastic waste were recovered from the bay, some 9,000 were produced by Nestlé. Other major brands were also much in evidence.
Greenpeace campaigner Abigail Aguilar said: "These corporations are the missing piece in the global fight against plastic pollution."
Greenpeace says that plastic waste is a particular problem in "sachet economies" such as the Philippines, where the poor tend to buy cheap goods in small quantities.
In the Philippines products sold in single-use packages are often the main staple of convenience and sari-sari stores.
At best, these disposable sachets end up in landfill, but they're more often burned or end up in the rivers or oceans.
Greenpeace said the Philippines contributed 1.88 million tons of "mismanaged plastic waste" each year, with Thailand and Vietnam making up the top five sources of plastic pollution.
Between them, they account for 60 per cent of waste plastic in the world's oceans.
Growing problem of plastic pollution
The problem is expected to worsen as these countries' growing economies lead to rising incomes and "exploding demand for consumer products", Greenpeace said.
Products made by Indonesian firm PT Torabika Mayora and local firm Universal Robina Corp. were also major sources of plastic pollution in Manila Bay.
Regional Greenpeace spokeswoman Angelica Pago said the group was pushing for the total ban on single-use plastic packages.
Nicholas Mallos, director of the Trash Free Seas programme at the Ocean Conservancy, which produced a report called Stemming the Tide, said: "Our analysis found that a focus on waste management in China, Indonesia, the Philippines, Vietnam and Thailand could reduce the flow of plastic into the ocean globally by nearly 50 per cent.
"An estimated eight million metric tonnes of plastic flows into the ocean annually, and about 80 per cent of this waste starts on land.
"Amazingly, that can be reduced almost in half by 2025 if those five countries can improve waste hauling systems with higher collection and recycling rates and advanced repurpose or treatment technologies."