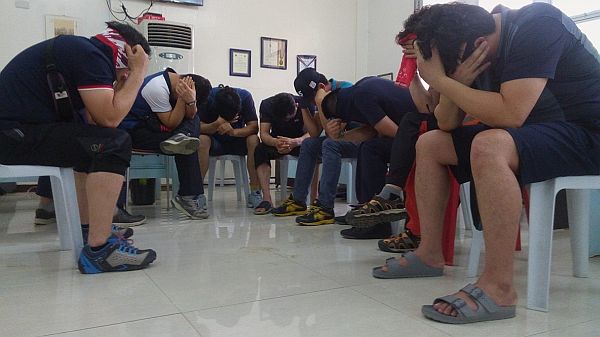 The seven Korean sex tourists arrested in Cebu this month on human trafficking charges have skipped bail and fled the country.
Although a condition of their 52,000 peso bail was to remain in the Philippines, the men simply flew home, unhindered by the Bureau of Investigation (BI).
As we previously reported the Koreans were nabbed by National Bureau of Investigation (NBI) agents at 1am on March 3 as they slept with escorts.
Because the men had 'pre-ordered' their companions from an online gallery as part of their sex-tourism package tour, their liaisons fell foul of anti-human trafficking legislation.
Under the terms of Section 11 of Republic Act 10364 or the Expanded Anti-Trafficking in Persons Act of 2012, the men, all in their 40s or 50s, were potentially facing up to 12 years in prison.
A group of Koreans who allegedly organised the tours have not been found by police. It is not known if they are the same gang whose arrest for organising sex tours we reported in May, 2015. According to sources at the time, they made efforts to bribe their way out of charges. There is no record of any criminal conviction or pending trial for the men.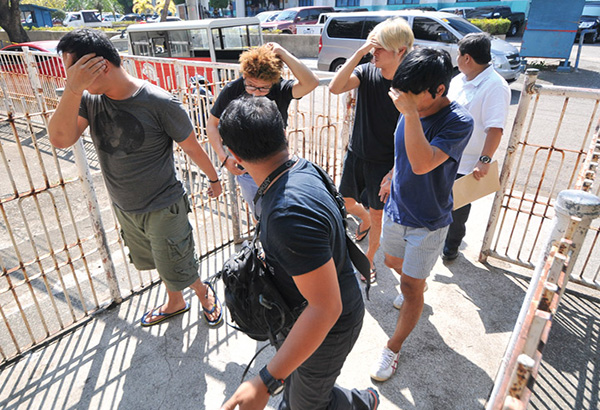 Despite the NBI asking the Bureau of Immigration (BI) to issue a 'hold departure order', the seven Korean sex tourists are now in their home country.
NBI special investigator Arnel Pura, who led the operation against the Koreans, said the passports of the men were released by the BI, and the 'hold departure order' had apparently not been implemented.
Vice Governor Agnes Magpale is planning to meet with the president of the Korean Association and the Korean consul general to discuss the development.
She said she wants to know if the Philippines has an extradition treaty with South Korea. "Lawyers said if we have extradition treaty we can have them arrested because a case was already filed against them here.
"I don't blame the BI, although we furnished them the information that the case has been filed already. But everything happened so fast. The girls were rescued and the following day we filed a case, the next day the Koreans posted bail and the next day they left."
The accused men have been named as Jong-nam Ham, Jong-in Han, Mun-su Lee, Ho-sik Park, Joon-tae Kim, Jae-gyu Kim and Dong-kil Kim. Two other men who were picked up in the original raid were released "for lack of witness" — presumably they were sleeping alone when the NBI arrived.
It is not known if the South Korean consul had any hand in helping the men get home.
Follow our Facebook page for daily news updates
…