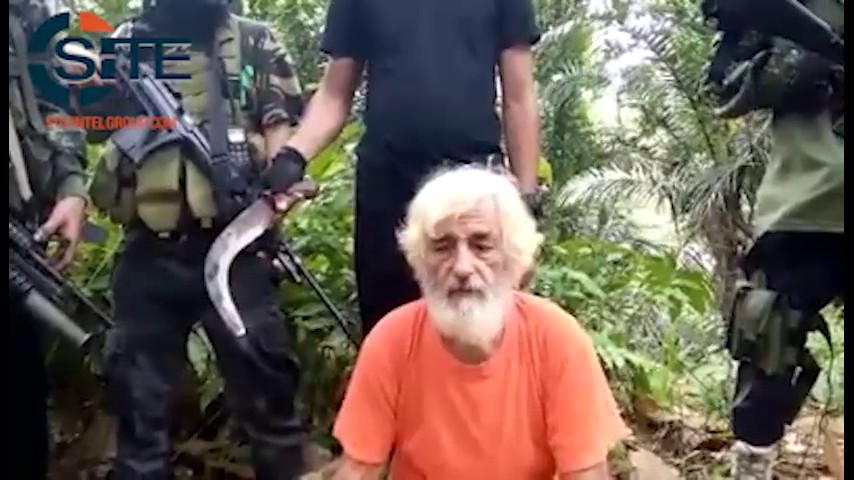 An Abu Sayyaf leader who was involved in the kidnap and murder of Jurgen Kantner has been killed by government troops.
The army's Joint Task Force Tawi-Tawi has announced that Guro Idzri, alias Idris, was killed on Sunday (October 8).
Troops were conducting a routine law enforcement operation in Bongao, the capital town of Tawi-Tawi Island, when they encountered Idzri by chance.
Task force commander Brigadier General Custodio Parcon said: "When the troops were about to serve the warrant of arrest, Idzri fired at them using his calibre .45 pistol prompting our troops to fire back."
The severely wounded terrorist was taken to Datu Halun Sakilan Memorial hospital where he was declared dead on arrival.
Among the items recovered from Idzri were a pistol, a magazine loaded with five bullets and two empty shells.
Prior to his fatal encounter, Idzri had been monitored assessing a potential kidnap victim at a construction site.
Vengeance for Jurgen Kantner
Idzri, formerly a commander of the Sulu-based Abu Sayyaf under Muamar Askali, was a prime suspect in the kidnapping and murder of Mr Kantner. The 70-year-old yachtsman was abducted along with his wife off the coast of Sabah, Malaysia, in November. His wife was killed during the abduction, while Jurgen Kantner was filmed being beheaded in March.
Lieutenant General Carlito G Galvez, commander of the  Army's Western Mindanao Command, said: "The very good collaboration among our security sector, the local government unit and the peace-loving people in Tawi-tawi resulted in this success.
"As long as everyone is united in fighting criminality and terrorism, evil will never be able to thrive in a community. I congratulate every marine, army, sailor, airman, policeman and other members of the security forces in Tawi-tawi Province for a job well done."
More Abu Sayyaf surrender
Meanwhile, in Sulu, an Abu Sayyaf machine gunner surrendered to government troops, turning over his 30-calibre weapon.
Brigadier General Cirilito Sobejana, the Army's commander on Sulu, identified the terrorist as Jul Asbi Misuari, alias  Imbuh.
Misuari surrendered to troops at about 10pm on Saturday. He reportedly was a trusted follower of  Alhabsy Misaya, who was recently killed in a shootout with soldiers.
He also served as the local contact of the Abu Sayyaf and kidnap for ransom groups in the island of Bangui-ngui.
Brig. Gen. Sobejana said: "Misuari revealed that there are more Abu Sayyaf members who are already contemplating surrender as a result of the relentless operations and pressure employed by the JTF Sulu to neutralise the Abu Sayyaf and kidnap for ransom members, particularly at their staging areas in the islands of Sulu."
Lt. Gen Galvez said: "At the start of the year, focused military operations of the different Joint Task Forces were intensified to defeat the Abu Sayyaf, constricting the movements of the bandits and compelling them to surrender to our forces."