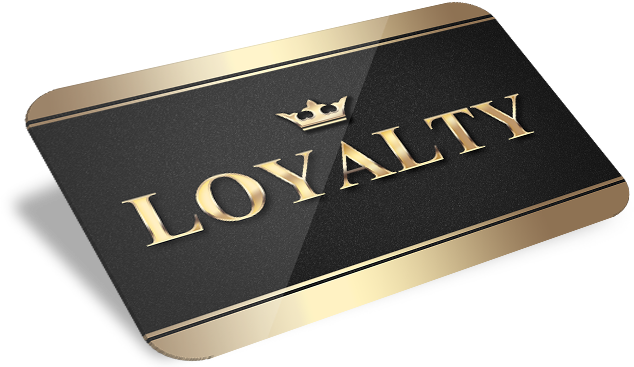 Everybody loves a bargain, and in the Philippines many people have made a fine art of saving a peso here, and a centavo there. In particular, store loyalty cards are everywhere, offering discounts, exclusive offers and more. Here, money-saving expert Boom Rizal introduces some of the country's most worthwhile schemes…
Every Filipino knows the value of loyalty in the marketplace. It's a timeless truth that's understood all over the country: shopkeepers like to reward their suki customers.
In the same way, larger businesses and establishments offer rewards for loyalty. After all, repeat business is necessary for entrepreneurs who want to make sure their business is sustainable, so they offer discounts, free items and other perks to keep customers coming.
But that doesn't mean you should sign up for every membership card that you come across; getting points by buying something that you normally would not get might actually lead you to waste valuable time or money. If you're looking for loyalty cards that don't make you rack up useless points, we've got you covered.
For stationery and office supplies
Throughout the school year, kids ask their parents to get pens, pads, paste and a whole range of other supplies. Office supplies such as printing paper and folders are also a constant drain on resources.
And whether it's a school requirement or just something you do for fun, books are both a need and a want. For book lovers, office workers, and students, a loyalty card for a bookstore will surely not go to waste, and the most useful one is arguably the Laking National card.
Aside from the points that you can collect and use for future purchases, a Laking National card entitles you to discounts and special offers on books on special occasions. You can also get pre-sale privileges during cut-price book sales, free premium items for a 1,000 pesos-worth of accumulated purchases during the store's anniversary month in October and free gift-wrapping on special occasions like Valentine's Day, Mother's Day, and Father's Day.
Maximise your medical spending
According to the Philippine Statistics Authority, public health expenditure exceeded 526 billion pesos in 2013 — 11.7 per cent more than the amount spent in 2012.
From the amount spent in 2013, 56.3 per cent came from out-of-pocket spending — what individuals paid for medicine, medical consultations and hospitalisation. And that's not surprising, because health is a priority in every stage of life. Since the costs of healthcare and medicine are still rising, getting a loyalty card that targets health expenses should be a smart financial move.
That's where Mercury Drug's Suki Card comes in. Like most loyalty cards, you earn points for purchases. You also get special discounts on participating products as well as extra points for certain products. Best of all, since the Suki Card isn't personalised, anyone in your family can use it; that means if you ask a relative to buy something from Mercury Drug, they can use the card freely.
Make the most of your meals
Because of their busy lives, it's not unusual for Filipinos to eat at fast food restaurants. Some have to leave the house early to make it to work on time. Sometimes, students have to work on school projects and hold group meetings over merienda or dinner. And let's not forget the occasional need to do overtime.
For those instances, Jollibee's Happyplus card has great benefits. Unlike most other loyalty cards, it's like a stored value card that you can load. Registering and reloading your Happyplus card enters you into a monthly raffle where you can win up to 100,000 pesos.
You collect points for purchases made at certain Jollibee branches. The card is also honoured at certain Greenwich, Red Ribbon, and Chowking restaurants, where cardholders can take advantage of other special promos.
If you need food for a large group, like your family or barkada, the Shakey's Supercard is another good option.
With that card, you get a free pizza for each one you have delivered; of course, that's only up to three pizzas, and the choices for the extra pizza are limited, but it's more than enough for most occasions. You also get points for each purchase you make, exclusive promo discounts and a free pizza on your birthday month.
Hardware, homeware, points everywhere
Food, education, and healthcare are all very critical, but there are plenty of other items that Filipino families can't live without. The house needs to be kept clean, for example, just like the clothes that your family members wear.
For that matter, new clothes and shoes are necessary, and you probably can't go one month without having to repair or maintain some part of the house. That's not to mention the new furniture, cookware, appliances, and other durable goods that you occasionally have to buy.
In cases like this, the SM Advantage Card lives up to its name. You can earn points from purchasing all kinds of goods from SM department stores and grocery outlets, as well as select partner establishments.
It also entitles you to discounts and freebies from a wide variety of merchants like restaurants, beauty service providers, hardware stores, hotels, and more. Cardholders can also get extra discounts at certain hours during sale days, so that gives you even more opportunities to stretch your budget. Of course, you have to give up some personal information to get the card.
Government service
You may be surprised to hear this, but a Philippine government service provider also offers a rewards card to help Filipino families save money.
With the Pag-IBIG Loyalty Card, you can get discounts and rebates on medication, travel tickets, eyewear, medical services, fuel, insurance and even tuition fees from certain colleges.
Of course, only members of Pag-IBIG can get the card, but certain privileges of the card can be extended to family members.
For example, tuition fee discounts at certain colleges can be applied to close family members like children or relatives up to the third degree.
Unlike most other rewards card models where you get points for purchases, this is a purely discount-focused card that's designed to encourage membership in the Pag-IBIG fund and as a service to the public as well.
Remittances
Many Filipino families turn to pawnshops and remittance centres as a means to make ends meet. Some families in the provinces need to get money from a breadwinner who works in the city. When they can't get the money in time to pay bills, they may need to pawn some of their possessions for some short-term cash.
Having a Palawan Pawnshop Suki Card can provide many perks and advantages, especially for people who often use their pawnshop and remittance services.
Those who have the card will be charged less interest on items they pawn, reducing the stress involved in getting back prized heirlooms or valuable belongings. For those using remittance services, the card can provide rebates as well as discounts on remittance fees.
And depending on the card you apply for, you might even be able to use it as an ATM card or Visa cash card.
Conclusion
Earning a living is hard these days. Not only is the cost of living increasing, but the opportunities for employment are also getting fewer. That's why for the average Filipino family, every peso counts.
Collecting points from businesses that you buy a lot from is one way to be a wise spender. By getting the most value out of every peso you pay, you'll be able to get more benefits for yourself and your family