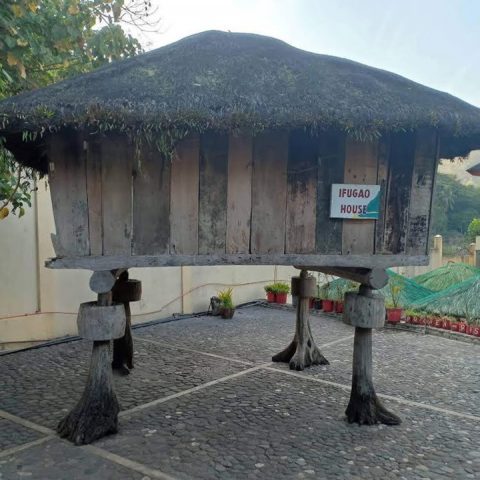 Igorot house goes home from the UK after two decades, August 29.
The Igorot heirloom historical coming home trip happened through the efforts of Igorot Association UK.
"It came full circle. It came from the Igorot region, was displayed as an example of cultural cooperation between Philippines and UK and now back in the Philippines," says Consul General Senen Mangalile.
The Igorot rice granary came from the influential mumbaki figures or religious leaders of Cordillera. It was known to be rice storage for the people of upland Luzon. The Igorots in the UK treasured the rice granary since it is part of their story as an association.
Igorots believed that artifacts should be valued as they were part of their spirituality.
After the symbolic turnover in Horniman Museum and Gardens through the help of the Philippine Embassy in London, the rice granary is now under Conchita Pooten family's care and now brought home to the Philippines.
"When it came to England and it was sold, the caretaker passed away. Because it has to be passed on," says Conchita. She also added that they did all the Igorot rituals which gave the family good luck in return.
Igorot house goes home, from Cordillera to UK to back home
The 1920s Igorot house and rice granary traveled from Cordillera to the United Kingdom to be part of the 1996 British Museum exhibit entitled "Stairways to the Sky."
The Duke of Gloucuster formally opened the exhibit which showcased the rice culture in the Philippines. The said exhibit lasted for a year and now, the rice granary went home.
"Ang importante dito 'yung second generation ng Igorot raised and grew up here, will be able to see that they have a rich culture as descendants of Filipinos who migrated here. Exhibits like this are tangible representations of that cultural heritage," says Mangalile.