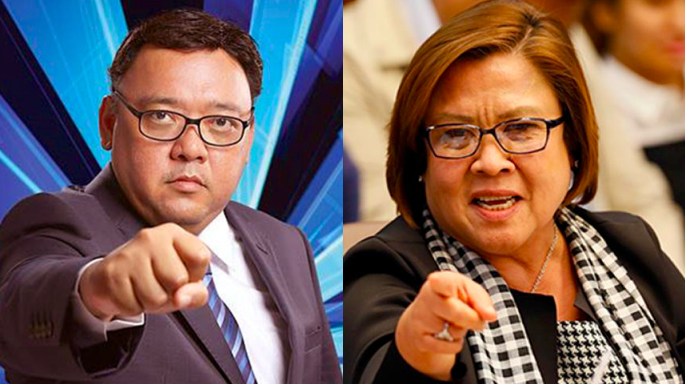 A spokesman for president Duterte has warned opposition senators against "politicising" the incarceration of opposition lawmaker Leila de Lima.
Spokesman Harry Roque expressed hope that the Senate minority bloc, which has called for De Lima's release, will leave it to the courts to decide the senator's fate.
"As to the call of senators, that's up to the courts. I hope the senators will not politicise our courts," he said in a press conference in Iloilo on Thursday (February 22).
Leila de Lima was jailed a year ago following accusations that she had profited from the prison drug trade while Justice Secretary under the previous administration.
Roque, a former human rights lawyer, appealed to minority bloc senators not to interfere with the process and to "let the courts do their job".
"Let our courts function as they should — free from political interference. I am appealing to the opposition senators, do not influence the judges," he added.
Roque, meanwhile, sarcastically greeted De Lima who will be marking her first year in detention on Saturday.
De Lima is currently detained at the headquarters of the Philippine National Police at Camp Crame.
"Happy first anniversary in detention, Senator Leila de Lima," he said, to muffled laughter.
The Senate minority bloc, which is led by Senator Franklin Drilon, earlier pushed for the approval of Senate Resolution No. 645, calling for the release of De Lima, who continues to be a member of the bloc despite her imprisonment.
They described De Lima as the first prominent political prisoner of the Duterte administration. Enmity between the two first surfaced when De Lima investigated the then Mayor of Davao for human rights abuses and summary killings in the southern city.
Those who signed the resolution were Drilon, Paolo Benigno "Bam" Aquino IV, Risa Hontiveros and Senators Francis Pangilinan, and Antonio Trillanes IV.