Under a blistering sun, eight men and a woman were nailed to crosses today in a reenactment of the passion and death of Jesus Christ.
A crowd of spectators trooped to a man-made calvary hill in Barangay San Pedro Cutud, San Fernando, to watch the "magdarame" (flagellants) whipping themselves and penitents getting nailed to wooden crosses on Good Friday (April 19). The annual tradition has been observed since 1955, with actual crucifixions using nails starting in 1962.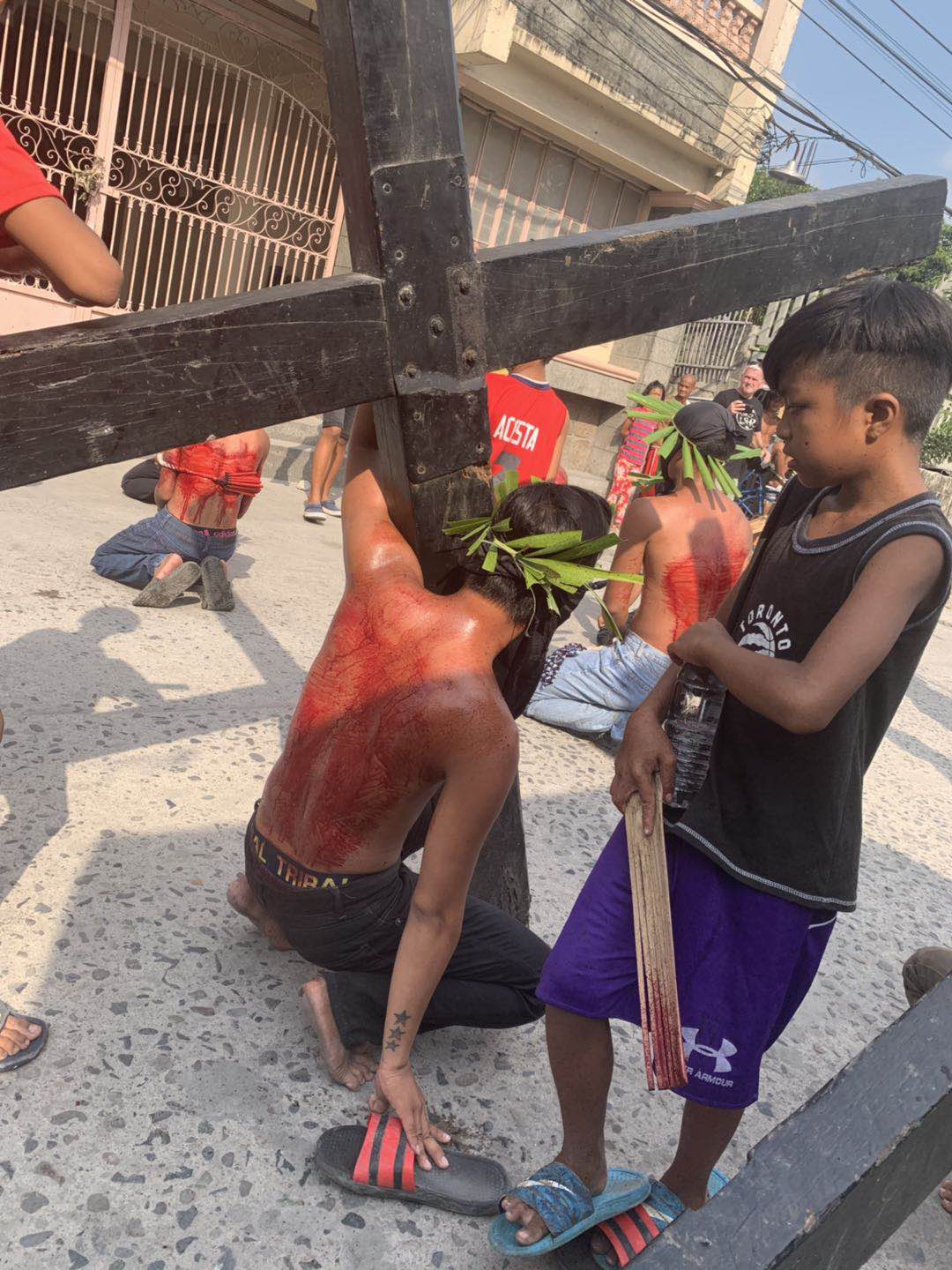 Speaking to PLN from the scene of the event in Pampanga province, Gareth Johnson from the UK said: "I've been to this event for many years now, and it's certainly getting bigger, better organised, but also much more commercialised.
"But it remains something totally unique that you will not see anywhere else in the world."
Before the crucifixions got underway throngs of flagellants walked several miles through village streets, beating their bare backs bloody with sharp bamboo sticks called "burilyos".
Nailed to crosses
Among those who chose to undergo the ultimate form of penitence was 58-year-old Ruben Enaje, who was crucified for the 33rd time today. The painter and decorator, who played the role of Christ, said the ordeal was his way of thanking God for surviving a fall from a scaffolding at work.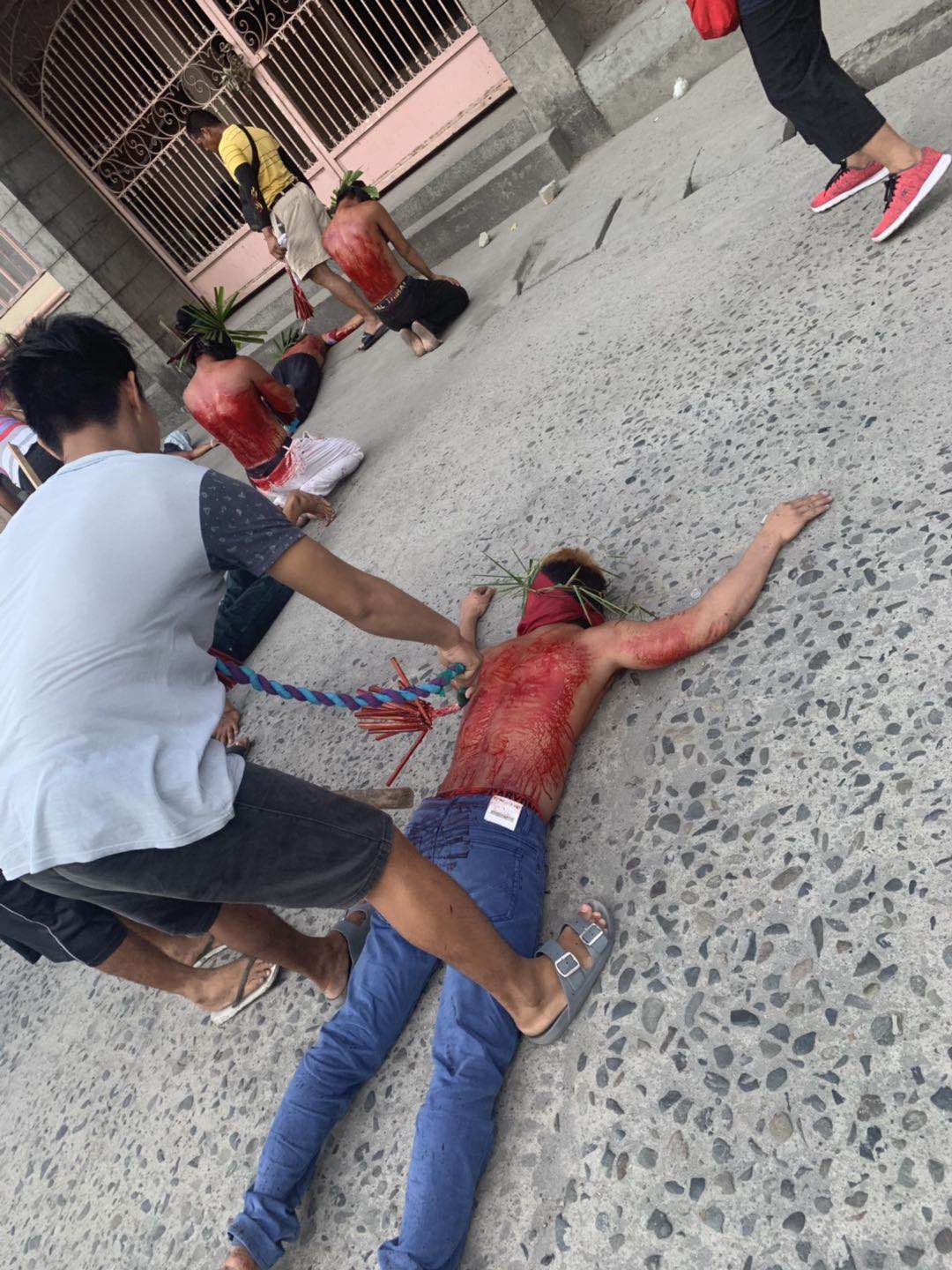 Aside from Mr Enaje, the others who volunteered to be nailed to crosses in Barangay San Pedro Cutud were Edison Francisco, Angelito Las Pinas, Ronald Aquino and Mary Jane Sazon.
The other penitents were crucified in Barangays Santa Lucia and San Juan. In the former, those crucified were Melchor Montaya, Danilo Ramos and Fernando Mamangun, while the penitent crucified in the latter was Wilfredo Salvador.
Although many of these penitents have gone through this ordeal a number of times, they still screamed in pain as villagers dressed as Roman centurions hammered four-inch stainless steel nails through their palms and set them aloft on the crosses under a scorching sun.
All, that is, apart from Mr Enaje. As we reported last year, he claims that the ordeal no longer causes him any pain. 
After crucifixion, the penitents were taken to a medical tent to have their wounds sterilised and bandaged.
Ching Pangilinan, city tourism officer, said the number of spectators who witnessed the event was estimated at 15,000. 
Follow our Facebook page for daily news updates
…