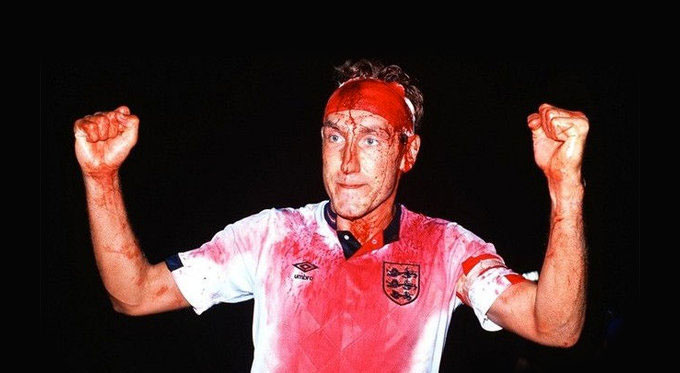 Terry Butcher — the England defender who became a football icon after playing through a World Cup match drenched in blood — is to be the new coach of the Philippine national team.
The Scottish Sun has reported that the 59-year-old is set to replace German-American Thomas Dooley with the team, also known as the Azkals — a word that means 'street dog'.
Dooley had a long career as a defender in the Bundesliga (German top flight), as well as earning 81 caps for the US men's team before becoming coach of the Philippines in February 2014. 
During his time with the Azkals Dooley has failed to qualify for any major tournament, and also failed to get past the group stages of the 2016 AFF Championship, despite it being co-hosted by the Philippines. However, as we reported in March, the team finally made it into AFC Asian Cup following a narrow win against Tajikistan.
With the appointment of Butcher, the Azkals will be hoping to improve on their current world ranking of 115 (one below Mozambique) and finally qualify for a major tournament. The team's lack of success is despite the fact it is one of the oldest national federations in Asia, having been founded in 1913.
Despite Dooley's top-flight playing career, the Philippines job was his first experience of management. Now, with the appointment of a manager with the pedigree and experience of Butcher, the Football Federation will certainly be hoping for better results from the national team.
Terry Butcher played for Ipswich, Rangers, Coventry, Sunderland and Clydebank in a career that lasted almost 20 years. He also earned 77 caps for the English national team.
His managerial career has been somewhat less successful, but wide-ranging, with spells at Coventry, Sunderland and Brentford in England, Partick Thistle, Hibernian and Inverness Caledonian Thistle in Scotland, a brief spell as manager of sydney FC in Australia, before his last job in 2015 with Newport County in Wales.
Whether Butcher can awaken the sleeping giant of soccer that the Philippines could potentially be, and break the stranglehold and obsession the country has with basketball, is yet to be seen. However, at the very least his appointment marks what is hopefully a new and exciting era for the Azkals.
Follow our Facebook page for daily news updates