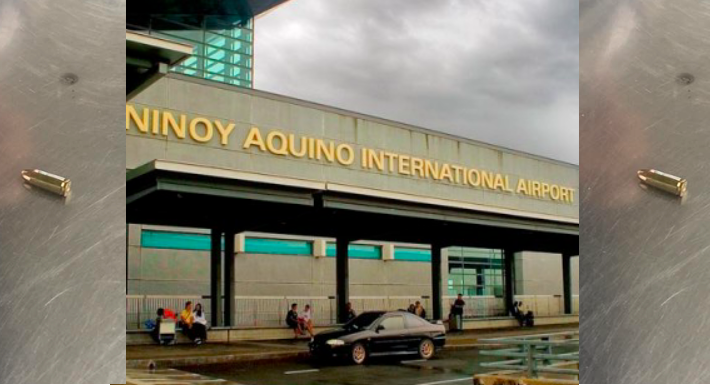 Bosses at Manila's airport have denied that the infamous 'tanim-bala' bullet planting scam has made an unwelcome return. 
The Manila International Airport Authority (MIAA) said today that there had been "no irregularity" in the actions of airport personnel at Ninoy Aquino International Airport.
"The DOTr-MIAA firmly maintains that there was no irregularity on the actions of screening personnel, who simply strictly followed standard operating procedures," the MIAA said in a statement today (Sunday, June 17).
According to the investigation conducted by MIAA, the luggage of Kristine Bumanlag Moran was wrapped in plastic prior to check in.
As we previously reported, Ms Moran claimed that she was a victim of the once all-too-common 'tanim-bala', or bullet planting scam on Friday.
Staff claimed to have found a bullet inside Moran's luggage during a security check. A baggage inspector and airport police reportedly went to the screening area to verify the report.
The MIAA said that after the verification was completed, one nine-calibre bullet was found at the bottom of the front pocket of Moran's luggage.
"Ms Bumanlag was informed of this, and was told that the item will be confiscated," a statement from the MIAA said. "Ms Bumanlag was also assured by the screening personnel that after documentation, she and her companions will be allowed to board their flight bound for Zamboanga.
"Unfortunately, even after these assurances, Ms Bumanlag created a scene and uttered foul allegations to the airport personnel, which she also posted on Facebook.
"As Filipinos, we are all duty bound to protect our country's reputation to the world."
The MIAA also said that "finding ammunition, or other prohibited items, is a fairly common incident during baggage screening". 
The planted bullet scam had for years been a source of national embarrassment, even prompting Fox News to dub the Philippines "the world's lamest country" in 2015.
Upon taking office in 2016, President Duterte issued stern warning to those responsible, and staked his authority on ending the bullet planting scam.
Yesterday, a Malacañang spokesman said that he had ordered a full report on the alleged scam within 24 hours. 
Today's statement by the MIAA concluded: "We will not condone any act contrary to the directive given to us by no less than President Rodrigo Duterte during his first few days in office. We shall punish erring airport personnel if proven guilty of any abuse hurled against them."
Follow our Facebook page for daily news updates