As a child growing up in Hong Kong and Singapore we always had a Filipina domestic helper. I spent more time with those women in my formative years than I did with my own parents.
Working life in Hong Kong in the 80s did not lend itself to a 40 hour week. In the years between Thatcher agreeing to hand back the territory to the Chinese and the handover itself Hong Kong was brutally competitive and people worked extremely long hours. The high octane work environment was coupled with a city that never slept and that meant that, many nights, it would be me and Maravic alone at the humble Macdonnell Road apartment.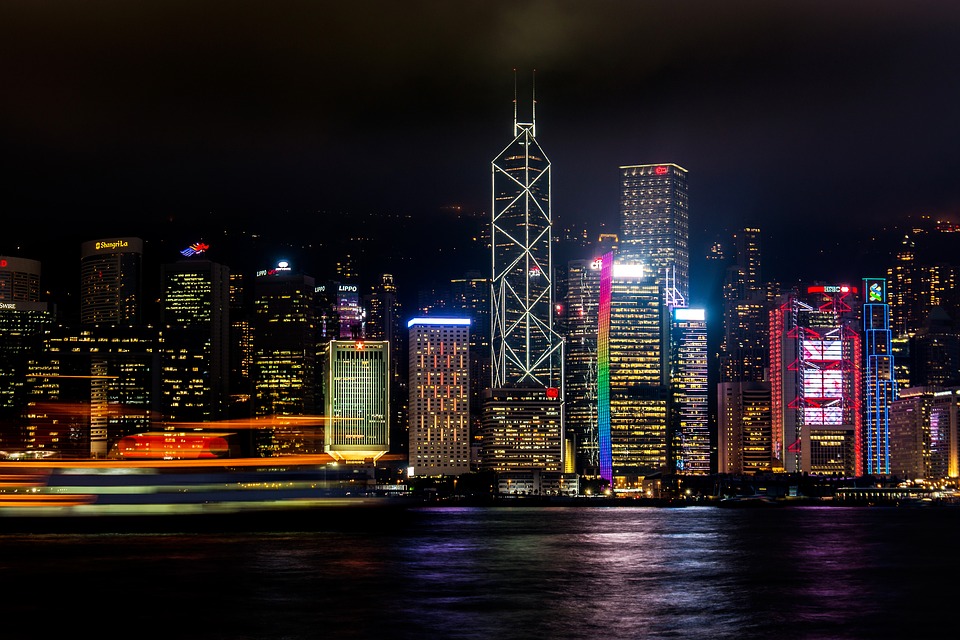 Maravic was one of three domestic helpers that looked after me when I was young. There was Delia when we were in Singapore and, after my parents divorced in 1989, my father hired Fely to help while I was staying with him.
These women played a pivotal role in my development as a person. That they were forced to travel to Hong Kong and be away from their own children is something that I'm only now coming to understand the impact of.
To have lived my own life on both sides of the OFW coin has given me some pretty interesting perspective. I now have two nephews and a niece in the Philippines whose mother has worked in Hong Kong, once again raising someone else's kids, for most of their lives, although she's home now. The emotional impact of her absence on them has been tremendous.
In any case, this column wasn't supposed to be about the Philippine economic diaspora and their impact on those left behind. It was supposed to be about ice cream. Specifically Magnolia ice cream.
Over the course of my childhood these women with whom I spent so much time obviously took trips back to the Philippines. Back in the days before Air Asia and Cebu Pacific (oh, and the internet) I remember my mother making her annual pilgrimage to her travel agent and coming back with Philippine Airlines tickets. You remember them? The old fashioned ones. I used to get quite excited when these trips came about, as I would often get pasalubong from them when they came back.
I'm not sure if anyone remembers this but the Magnolia Ice Cream company used to do a roaring trade in large catering packs of dry ice surrounded Styrofoam packed ice cream going out of the Philippines with travellers.
I remember witnessing this on one of my first trips to Manila, when I was six years old. The styro cartons lined up at the check in aisles for our flight back to Kai Tak. One of which was, of course, mine.
I've only ever witnessed a similar thing once. Catering packs of KFC at Auckland airport being checked in by people bound for the Pacific Island atols, many of which are as yet untouched by the ubiquitous American fast food joints.
That ice cream was glorious stuff. It beat the pants off anything that was produced in Hong Kong. My favorite was the plain Mango. I can still remember how glorious it tasted, I would guard it jealously and ration it severely when my pasalubong made it back to my home in Hong Kong's Mid Levels. It is a lack of plain Mango ice cream in the freezers around the town in Luzon where I live with my family that prompted me to write this story.
I can get Mango and Graham Pieces. Some strange Mango concoction which is also partnered with Grahams but has the additional joy of cashew nuts. I can get any number of weird and wonderful ice cream combinations, what I have not seen since I got back this time is that glorious Magnolia plain mango that had such an impact on me as a kid. Of course, it wasn't just the ice cream that left such a lasting impression.
It was the warmth and generosity of the people of the Philippines. In spite of being desperately poor, working long hours away from their family and not under fantastic conditions, those women still thought of me when they were coming back to Hong Kong. In the midst of bidding their own families farewell, in the knowledge that they would not see their own children for at least another 12 months. They still came 'home' with a gift for me.