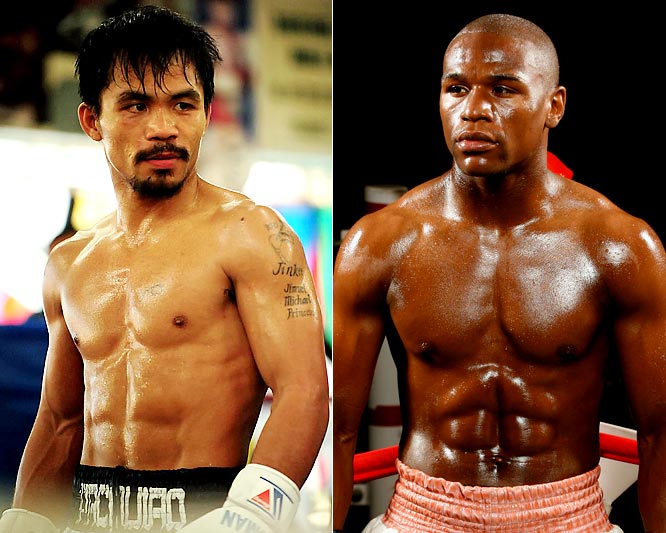 Those who follow the legendary Floyd Mayweather Jr. and Manny Pacquiao are gonna have a big smile on your face in 2015.
Bob Arum says that the fight between the two super-powers is inevitable and should happen by next year.
He also said that television networks from both sides, including HBO and Showtime want this mega-fight to happen.
"Both networks want this fight to happen," Arum said. "All signs seem to point to the fight happening early next year."
Pacquiao was in San Francisco yesterday promoting his November 22 fight against Chris Algieri. When asked about a possible bout with Mayweather, Pacquiao said he has wanted to fight Mayweather for years.
"Of course, I want this fight," Pacquiao said. "People have always been bothering me, 'When is this fight going to happen?' … 'When is this fight going to happen?' I am ready to fight Floyd anytime."
Arum acknowledged that this fight won't be must-see TV forever. Both fighters are already on the wrong side of their careers.
"There is a sell-by date, where it becomes 'Who cares?' [after that]. It has to happen by the first six months of next year," Arum said. "And if it happens, there should be a provision with a different percentage for the rematch. So that the winner is rewarded for winning the fight. I would love to see these guys fight twice next year."