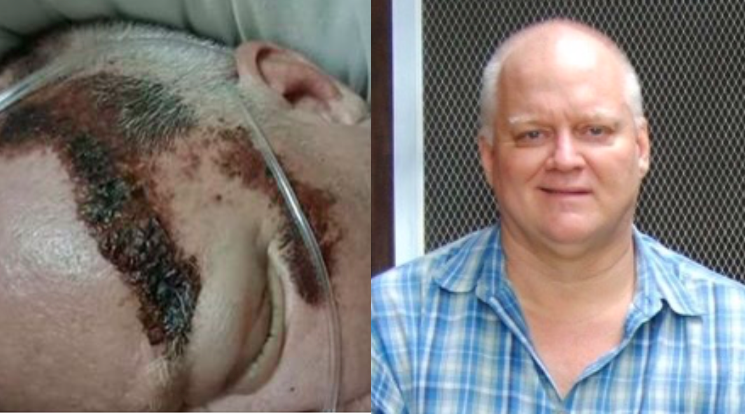 An urgent appeal has been launched after an American expatriate was injured in a motorcycle accident in Palawan.
Dave Larson, who divides his time between Dumaguete and Cebu, is in critical condition with more than twenty broken ribs and a punctured lung, among other injuries.
The native of Minnesota was with his three sons when the accident took place last Thursday (July 19). The boys were bruised in the incident, but otherwise uninjured. They have now safely returned home.
Mr Larson was in Palawan to attend a seminar sponsored by International Care Ministries, a group that works to support poverty-stricken Filipino families.
He remains in a critical condition at the Adventist Hospital Palawan.
Writing on Facebook, his wife Rena said: "Dave has been in a very serious motor accident — life threatening. 
"The surgery is scheduled between late afternoon thru early evening today [Monday, July 23] to insert a tube into the lungs to drain the air and fluid. 
"Biggest threat is that he is having severe seizures, hundreds of them, when he is having muscle cramps/seizures that last as long as a few seconds to 5 minutes. These seizures can lead to more fractured ribs and more lung damage. 
"The cardio is very worried because seizure episodes could cause heart attack and some of you might know that he's had 2 heart attacks in the past. Other problems with back, neck, head and knees."
Yesterday, Linda DeVito, a cousin of Mr Larson, set up a gofundme page to raise $10,000 to cover the family's basic needs. She wrote: "My cousin Dave Larson was in a very bad accident in the Philippines. It would really help his wife Rena to not be worrying about the basic food and housing right now. They are a beautiful family.
"Dave has dedicated his life to helping people in poverty all over the world. Working on clean water projects, farming, housing etc.
"Over the last couple of years his health has not been good and financially draining."
Follow our Facebook page for daily news updates