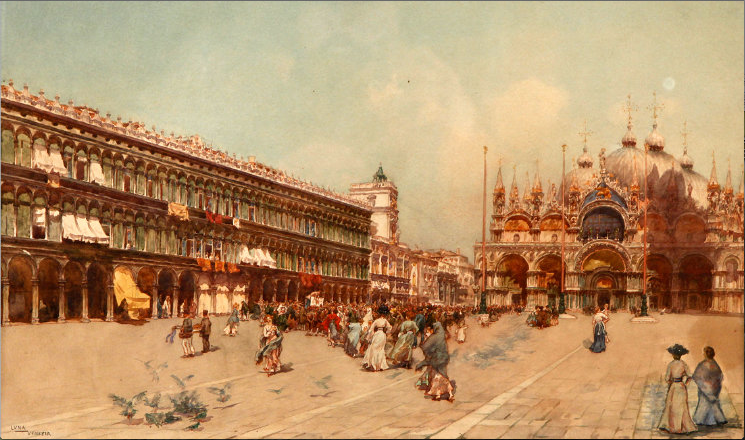 On this day, October 23, 1857, a baby was born to a high-society couple in Badoc, Illocos Norte, who would one day become one of the most famous painters in the history of the Philippines.
Sir Juan Luna y Novicio became one of the few highly successful, self-taught artists of his time. He spent his youth being mentored and in the end he and his tutor convinced his parents to send him to Spain to advance his painting skills.
Luna departed for Spain in 1877, where he worked with some of the finest painters of the era. He then moved to Rome where he received some prestigious commissions.
His first exhibition was in Madrid in 1878, and he went on to exhibit at the 1881 Exposition in Paris.
Luna won a gold medal for his entry in the 1884 "Exposicion General de Bella Artes" for a painting called "Spoliarium". Today the painting hangs in the National Museum of the Philippines and is so massive it has to be transported in sections.
Luna is also renowned for "The Battle of Lepanto" which was commissioned by the Spanish Senate after Luna developed a friendship with the King of Spain.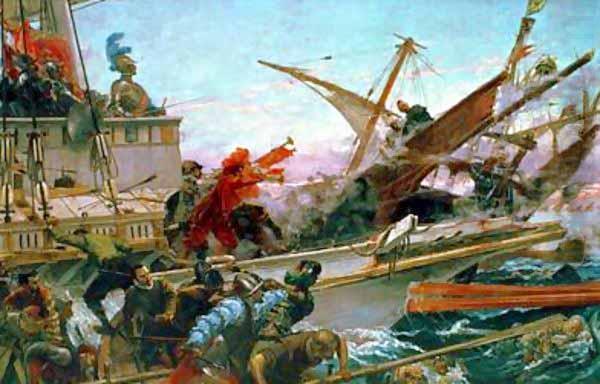 Luna also painted works including "The Blood Compact" that portayed Datu Sikatuna and Miguel Lopez de Legazpi performing a blood ceremony.
In 1885 Luna was accepted as an artist in the annual art exhibition in Paris, France. The following year Luna married and travelled throughout Europe, eventually settling in Paris.
He was besotted with his wife, and often painted her. However, he later accused her of having an affair  and subsequently killed her and his mother-in-law in a fit of rage.
He was arrested but later acquitted of all charges on grounds of 'temporary insanity.' Five days after the acquittal, Luna and his brother returned to Madrid with his young son. Here he created one of his most stunning salon portraits called "Odalisque" in 1885.
Luna returned to Manila shortly before the outbreak of the revolution against Spain. Later that same year he and his brother were arrested for organising a revolution with the Katipunan Secret Society.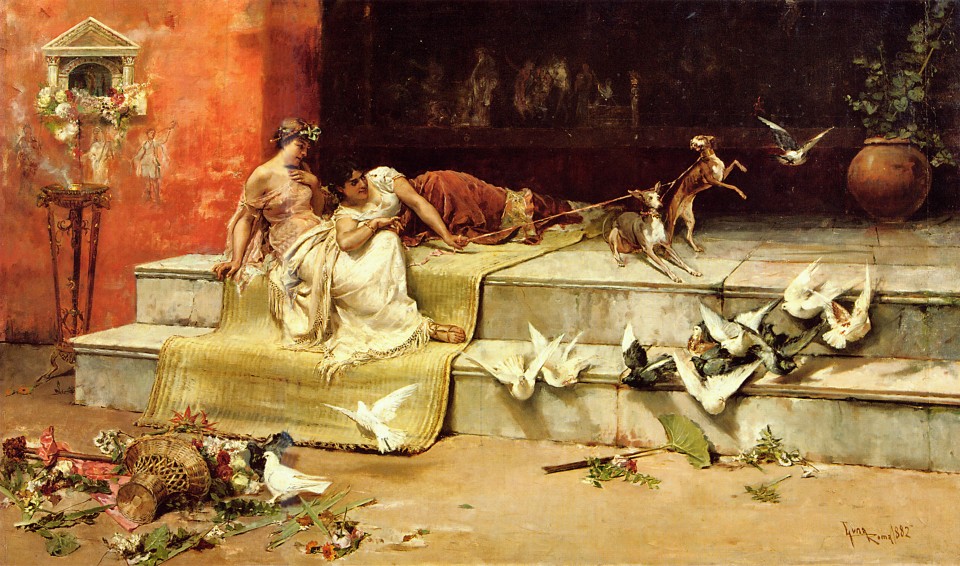 Luna was able to produce art even while in prison, and his most famous of all was one called "Ecce Homo." He was pardoned by the Spanish Monarchy in 1897 and upon his release he returned to Europe.
His love of country took Luna back to the Philippines in 1899 but in that year on December 7, Luna suffered a heart attack and died.