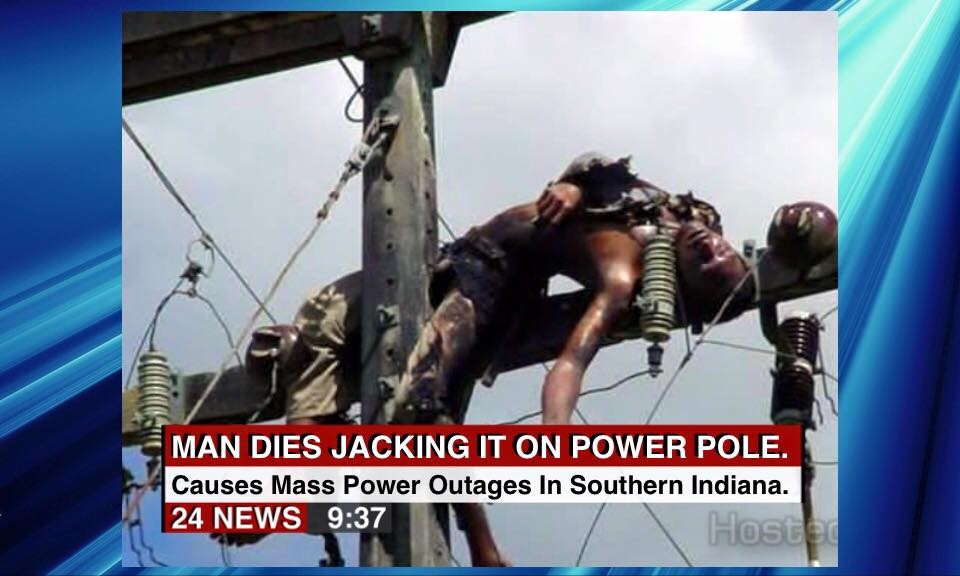 You've got to hand it to him: Just when you thought you'd heard it all, someone raises the bar of weirdness with some masturbating madness.
A Linton, Indiana man caused power outages for thousands of people on Wednesday evening, after he climbed an electric pole and began masturbating.
When he finally climaxed from 'waxing his pole,' his spunk caused a massive power surge after hitting a live conductor or line.
33-year-old Marvin Worchester was declared dead at the scene after an official had to remove him from the top of the pole.
Though information on the unusual event is sketchy at best, officials believe Worchester was under the influence of drugs while masturbating.
We'll keep you posted as information 'comes' in, until then just be thankful you're in the dark due to mere incompetence while living in the Philippines.

Follow our Facebook page for daily news updates
…