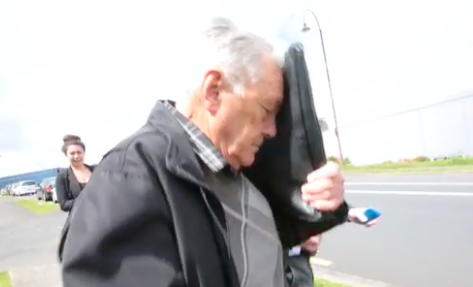 A millionaire local politician from New Zealand has been jailed for more than four years for the online sexual abuse of Filipino children.
Martin Henry Lawes appeared in the High Court in Auckland today (Tuesday, September 18) for sentencing after pleading guilty to three counts of 'entering into a dealing involving people under 18 for sex', one charge of 'being knowingly concerned in the importation of objectionable publications' and one charge of 'possessing an objectionable publication'.
He was jailed for four years and six months.
As we previously reported, the 75-year-old was arrested last September as a result of an investigation into online child abuse led by the USA's FBI.
It was discovered that over a period of nine years, Lawes had paid more than $100,000 to Filipinos who arranged the online sexual abuse of victims, often children.
Five adults have been arrested in the Philippines for running the ring, and 12 girls have been rescued.
A typical "show" involved one or more children performing sexual acts on themselves or others. Some also involved adults abusing children.
Lawes admitted his offending to police in 2015, however, he initially denied it in court and was set to go to trial next year.
At the time of his arrest, Lawes told police that the money he had spent was "not significant" given his wealth, said to be in the millions.
"He also stated that he was helping the people involved by giving them money as they were often living in poverty," court documents said.
Detective Senior Sergeant John Michael, head of the police's Online Child Exploitation Across New Zealand team, said the successful prosecution was a joint effort between the FBI, New Zealand Police and Philippine authorities.
He also said it was a "laughable" excuse for anyone to suggest they were "helping out" children in poverty by sending money to watch their abuse for their own gratification.
"Anyone that would suggest that they are helping those families are not thinking it through. It's laughable," he said.
"The child sex offenders are abusing children virtually and the only people they are helping are the organisers not the children."
As well as being sentenced to jail, Lawes has also been registered as a Child Sex Offender.
Follow our Facebook page for daily news updates
…