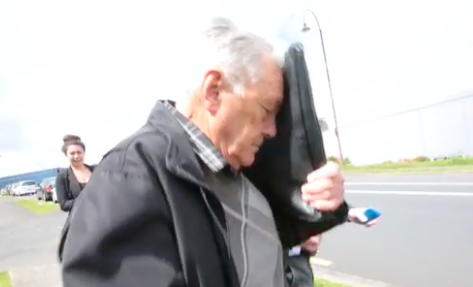 A New Zealand man who spent $100,000 on live-streamed child sex shows told police he was helping to lift Filipino families out of poverty.
Millionaire Martin Henry Lawes admitting to paying Filipino parents to sexually abuse their own children at the High Court in Auckland yesterday (Friday, August 3).
He pleaded guilty to three counts of 'entering into a dealing involving people under 18 for sex', one charge of 'being knowingly concerned in the importation of objectionable publications', and one charge of 'possessing an objectionable publication'.
The 74-year-old was arrested last September following an investigation into an international child pornography operation led by the FBI in the US.
According to the New Zealand Herald, court documents described how prior to 2008, Lawes was using the online alias "Tony Henry" and in 2015 he created a Yahoo email account under that name.
Using this alias, Lawes made contact with internet users in the Philippines and asked several women to film themselves perform sexual acts for payment.
Between 2008 and 2017, Lawes sent about $100,000 to people in the Philippines using PayPal and Western Union.
In November 2015, five adults were arrested in Iligan City for running a child cyber-pornography operation. Lawes was later found to have made 37 payments to three of its operators.
Last September, police seized three devices from Lawes' home. A searched by New Zealand Customs revealed dozens of obscene videos.
Also found were also hundreds of images of young and teenage children — and even some toddlers.
Online chat and email communications also show Lawes was asking how old the children were and directing what he wanted them to do.
When interviewed by police, Lawes stressed he mostly viewed shows involving adults and said the money he sent was not significant because he was a multi-millionaire.
He also said he was helping the children involved because they lived in poverty.
He also claimed that it was he who had been exploited by the leaders of the sex ring — rather than him exploiting his victims.
He will be sentenced in September.
Last December, we reported how detectives working on the Lawes' case passed information to their counterparts in Iligan City, leading to the arrest of a couple for abusing their own children.
Footage of last December's raid in Iligan City that resulted from the Lawes investigation: 
Follow our Facebook page for daily news updates