A few years ago there was an extremely poorly behaved Icelandic volcano (Eyjafjallajökull, since you ask) which resulted in the shut down of all air traffic over Europe. At the time I was living in Malaysia and traveling regularly to Hong Kong to visit my (now erstwhile) Father who had lived in the city at that stage for 25 years.
Usually my trips to the ever-efficient Chek Lap Kok airport were without drama. A far cry from the overcrowded Kai Tak where I flew in and out of for 10 years as a child. I hopped on my flight out of the Kuala Lumpur low cost terminal (also now no longer in existence) and settled back to enjoy my trip to my childhood home.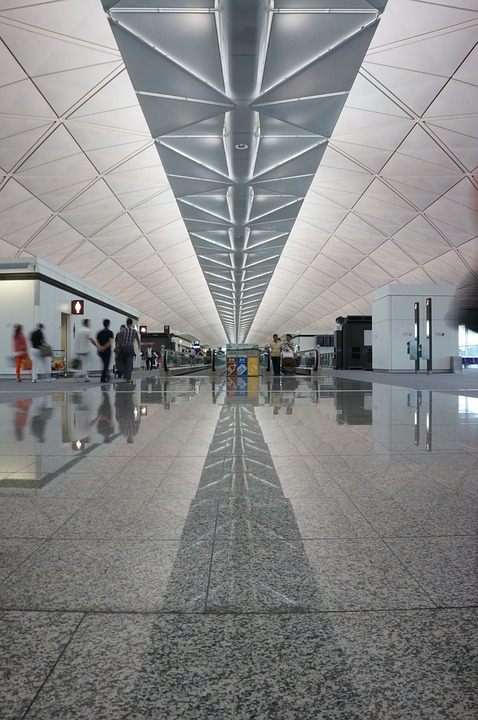 Upon arrival in Hong Kong it was pretty clear, from the moment I walked down the airbridge, that something was not quite right. There were travellers sleeping on every spare patch of carpet, every seat, every bench. Of course the reason for this is that the airport is a major hub and everyone who was bound for Europe was faced with a cancelled flight. The vast majority of these travellers, many of them at the end of their holidays and their funds, were faced with no choice but to bed down in the terminal.
One traveller in particular, who had discovered he was not going to be heading on to Schipol as planned, was a little more fortunate. I was a little tipsy and as a result a bit chatty when I hit what was an apocalyptic customs queue. Standing next to me was a wily, wild-haired dutchman who had figured that if he was stuck in Hong Kong, he wasn't going to spend two weeks airside. I struck up a conversation, as the conversation continued I realised we were going to be stuck in that line for an hour or two and suggested we duck up to the smoking lounge near gate one.
Quitting our point in the line, we went and had a cig. Then another. Until the rush hour was over. Hong Kong Airport has always been a nightmare in the morning and the mid-late evening. I figured if we sat there for an hour and had a fag and a sandwich that we'd get through the melee a lot more quickly and in significantly better repair. Over the course of this delay we got chatting.
This chap struck me as rather a nice bloke. His situation was not his own fault. He was stuck. He was at the end of a lengthy holiday in Asia, had a job he had to get back to and no way to get there. To put things in perspective there were business travellers stranded in Hong Kong that were actually booking train and bus tickets to go back to Europe overland. There were literally no flights to anywhere in Western Europe. Hong Kong airport began to resemble a refugee camp over these couple of weeks.
In my mildly-inebriated, now topped up with nicotine, state I invited Peter to come and stay at my Dad's place. Having not informed my father of my intentions I was mildly concerned. I was in Hong Kong for two weeks, and it came to pass Peter was stuck there for three.
Those three weeks were at the pleasure of my family. He stayed with us without expense in one of Asia's most expensive cities. He met my friends, my extended family and, to an extent, he became a part of it. One of the stories he still tells his friends is of me and my father teaching him that the eye of the fish is the tastiest bit and showing him how to pick it up with chopsticks.
To this day, and it has been several years, Peter and I remain friends. He is coming to visit my young family in North Luzon next week. We look forward to eating a lot of fish and hopefully no one gets stuck at NAIA thanks to a recalcitrant European volcano.