To be able to track any vehicle, you need to have either a tracking device or a GPS inside the vehicle.
If you do not have these devices, you may also put another phone in your car. You can keep track of that phone and, in the process, also track your car.
To do that, you need some kind of app on your mobile device to stay in contact with your car. In this article, we will look at an app that will do just that.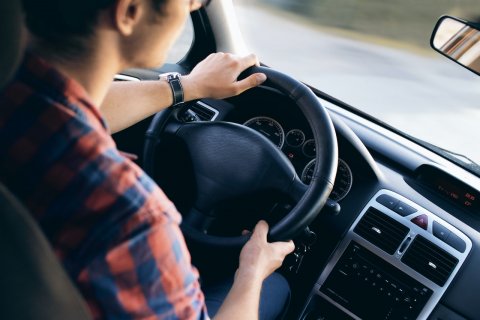 Features Of The Vyncs Car Tracking App
Many great features are included with the Vyncs tracking device and app. This makes tracking even easier. However, the app only accompanies the Vyncs tracking device.
This app is very easy to use, and the device is easy to install in your vehicle for tracking.

No batteries are needed to power the device, and it will run off the power that is provided by your vehicle.

The real-time broadcasting capability will broadcast the car's location in real-time, so you will know the exact location at all times.

You only need to pay the one-time activation fee, and you will be set for life.

An engine diagnostic feature is also included with this tracking app to report the engine health whenever you need it.

You also get a free replacement if your Vyncs GPS tracking device just stops working for no apparent reason at all.

This GPS tracking device will also provide you with reports on the health of the battery of the vehicle.
There are many different types of services available if you want to upgrade your GPS tracking device in the future. It can be used for private use, as well as for fleet tracking and many other tracking applications.
Who Is It Suited To?
This GPS tracking device and accompanying app are suitable to be used by parents with teens to keep an eye on them without them knowing it. This is also great for keeping your family safe and to know where they are all of the time.
It can be also used by business owners to keep track of their vehicles, as well as the behavior of employees. 
Cost
There is only a one-time activation fee needed to get the tracking activated for the first year. To see the current fee, you can visit the official Vyncs site. You can also look there for other tracking plans that are available for vehicle safety.
For the individual user, there are no monthly fees involved in the Vyncs basic service to keep the tracking service current. There are no monthly service fees with any of the available plans from Vyncs. There are only small yearly fees for the different services.
Pros
Easy to use and install

Comes with many extra features

Individuals and businesses can use it

Free tracking service

Records all trips
Cons
There is an activation fee

Users must also buy a physical tracking device
How To Download
This device and the app that comes with it is compatible with most popular mobile devices and smartphones, including Amazon Alexa. You just need to download the app from Google Play or from the Apple store to get it up and running.
However, you will also need to purcahse the Vyncs tracking device. You can find this GPS tracking device for sale on Amazon. 
Quick Instructions On How To Use
It is very easy to install and use this GPS tracking device on your vehicle.
After you have received the device, locate the OBD port on your vehicle and simply plug it in. Below, you can view a video about how to install the tracker. 
Summary
In conclusion, it is easy to get this tracking device installed in your vehicle. Setting it up on your mobile device takes minutes. This way, you can keep an eye on your vehicle and the whereabouts of loved ones for their own safety.
This type of tracking device and app will provide you with peace of mind and keep you in control. Try them out today!