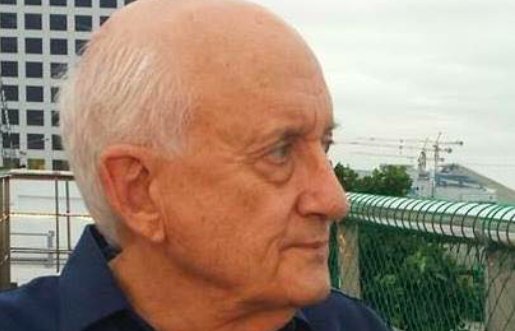 An 84-year-old law professor and human rights campaigner is facing deportation from the Philippines for alleged involvement in political activities. 
Gill Boehringer was detained at Manila airport today (Wednesday, August 8) after being told he was on the Bureau of Immigration's blacklist after previous visits to the country. 
In a statement announcing his detention, rights watchdog group Karapatan said: "The professor is set to be deported after being told that he was among those blacklisted, allegedly for joining protest actions and fact finding missions in the Philippines."
Boehringer, formerly the head of law school of Sydney's Macquarie University, has taught and researched in universities in the US, UK and Tanzania. He has also served as an international election observer in the Philippines in 2007, 2010, and 2013.
Karapatan added that the professor, who is married to a Filipina, has been campaigning on human rights issues since the Arroyo presidency, with a particular focus on the plight of indigenous people in Mindanao.
Boehringer's case follows that of 72-year-old Australian missionary Sister Patricia Fox, who is continuing to appeal against a deportation order.  She was also accused of joining protests and fact-finding missions.
Methodist missionaries from the US, Zimbabwe, and Malawi were also recently expelled or ordered to leave the country in because of alleged involvement in "leftist-organised activities".
"We call on immigration authorities to respect the rights of Professor Boehringer, including his right to due process and to have access to his family, lawyers and doctors, and his rights as a human rights defender," said Karapatan Secretary General Cristina Palabay.
"We call on authorities to stop Professor Boehringer's deportation and immediately repeal all orders violating the people's basic and fundamental rights, regardless of nationality. 
"This is the Duterte regime's paranoia. The regime is showing its cracks, defensive and scared to be buried under the weight of its own crimes against the Filipino people." 
Peter Murphy of the International Coalition for Human Rights in the Philippines said: "We call on the Duterte government to cancel this deportation order, and also ask Foreign Minister Julie Bishop to take action on this case."
Follow our Facebook page for daily news updates
…