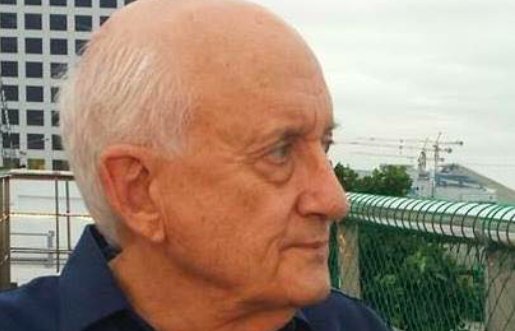 Detained professor Gill Boehringer has urged the immigration chiefs to allow him a rest and medical check before his deportation.
As we reported yesterday (Wednesday, August 8) the 84-year-old academic and human rights advocate was detained at Manila's NAIA Airport after his name was found on the bureau's blacklist. He was accused of having joined political rallies during a previous visit to the Philippines in 2015.
Today, BI spokeswoman Dana Sandoval said it is up to Immigration Commissioner Jaime Morente to decide on whether he will recall the order for immediate deportation.
"The Commissioner has the power to recall or not the exclusion order against the foreigner," she said.
In a two-page letter addressed to Mr Morente, lawyers Edre Olalia and Ephraim Cortez of the National Union of People's Lawyers asked that the BI to allow the Australian to officially enter the country so he can be checked by a doctor and rest until he is fit to travel.
"For humanitarian considerations, we pray that Mr Boehringer's exclusion order be immediately recalled so he can be checked by a doctor and recuperate until he is fit to travel back home," it said.
Mr  Boehringer arrived at the NAIA Terminal 1 from Guangzhou, China, just after Tuesday midnight. He was then prevented from leaving he airport after his name was found on the blacklist for alleged political activities. 
The letter from his lawyers continued: "He was also personally examined by Dr Geneve Rivera Reyes yesterday, August 8. He vomited twice at around 12.30 noon. 
"He has also history of an almost fatal pulmonary embolism. Aside from his risk of having deep vein thrombosis, he is currently suffering from cellulitis on both legs. His legs are also swollen. He was recommended to be examined by a medical specialist."
Ms Sandoval confirmed today that the detained professor, who is married to a Filipina from Mindanao, remained at the airport and was due to board the next flight available.
Mr Boehringer, formerly the head of law school of Sydney's Macquarie University, has taught and researched in universities in the US, UK and Tanzania. He also served as an international election observer in the Philippines in 2007, 2010, and 2013.
Follow our Facebook page for daily news updates
…