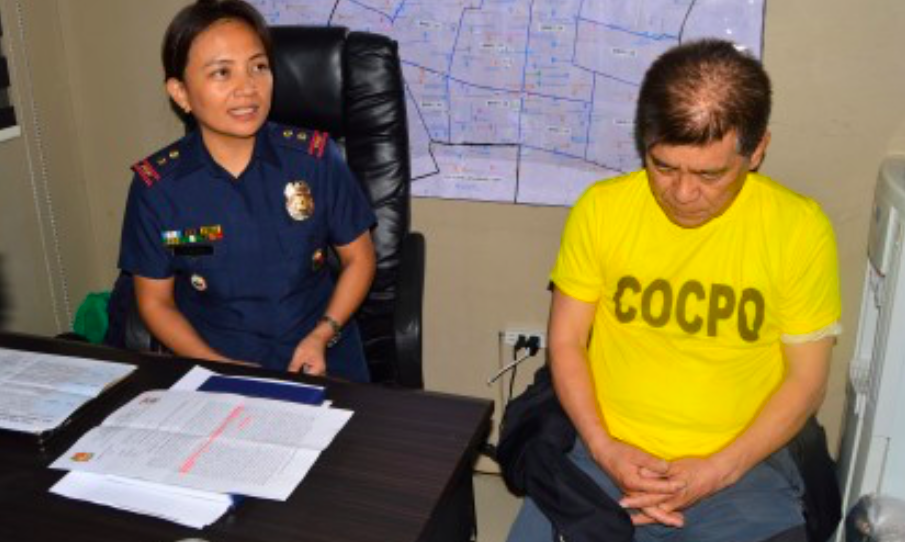 A Korean-American veteran of the US Armed Forces has been arrested for possession of methamphetamine — or shabu — in Cagayan de Oro.
Dong Young Kim, aged 66, was detained following an entrapment operation at the Koresco Hotel in Barangay Lumbia on Friday (August 16).
Police say they launched the operation due to suspicions that Dong dealt drugs among the local Korean community. 
They also revealed that he had previously been arrested for drugs in 2016, but charges against him were dismissed.
According to Captain Tessie Lleva, head of the Cogon police station, Dong is a retired US Army serviceman living off his military pension. Although he was born in South korea, Dong is a US citizen.
Capt. Lleva alleged that Dong also funded his lifestyle by selling shabu among the local Korean community.
She also said that he was divorced in his home country, but "kept a handful of Filipino girlfriends here".
"His clients are fellow Koreans who, aside from using illegal drugs, are also avid e-bingo players," she said.
Dong, she said, was considered by the Cogon police as a high-value target.
She also detailed how he was arrested for possessing and selling illegal drugs in 2016, but the charges against him were dismissed. She was unable to explain how Dong had escaped any penalty following this first arrest. 
She also said police had conducted a month-long surveillance on the veteran, who allegedly obtained his shabu supply from a contact in General Santos City.
Police had initially hoped to arrest both Dong and his supplier during the raid, but the contact called off the delivery in a last-minute phone call.
Rather than cancel the operation, Capt. Lleva said an undercover officer invited Dong to do shabu inside his hotel room.
Just as they were about to start using the drug, police swooped. Confiscated from Dong were two small sachets of suspected shabu.
Charges of illegal possession of drugs are being prepared against the suspect, who refused to answer questions from reporters at a press conference. 
Follow our Facebook page for daily news updates
…