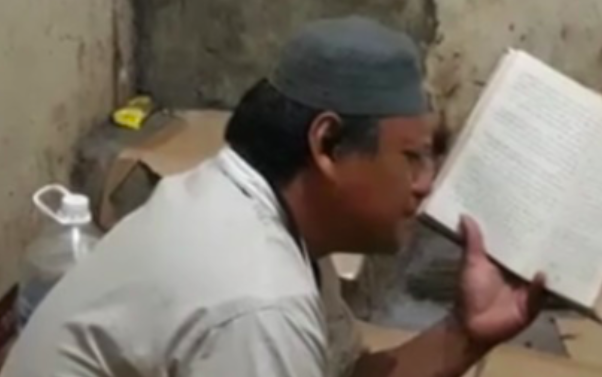 The Philippine military has arrested an Islamic cleric in relation to the van bomb attack that killed 11 people on Basilan island this week.
Following a tip-off, scout rangers raided the home of Indalin Jainul, alias Ustadz Abdulgani, 12 hours after the deadly explosion in Lamitan town on Tuesday (July 31).
Informants told the army that the cleric, aged 58, knew the bomb would go off and had been helping foreign operatives reach the island from Malaysia. A grenade was found during a search of his home.
The Islamic cleric has been charged with multiple murder and illegal possession of explosives. His family has protested at what they claim are trumped-up charges. 
The so-called Islamic State has claimed responsibility for the bombing which killed five militiamen, a soldier and four civilians, including a mother and child. A statement issued by the terror group called it a "martyrdom operation". 
The driver of a van carrying the device also died. He is believed to have detonated the device when being questioned at a security checkpoint. 
Defence and military officials have dismissed the Islamic State's claim. Defence Secretary Delfin Lorenzana described it as "just speculation". 
Basilan is a stronghold of the Islamic State-affiliated Abu Sayyaf. The attack came just days after President Duterte made peaceful overtures towards the terror group, following the approval of plans for an autonomous Islamic region in the south.
While the Philippines is no stranger to terror attacks, vehicle bombings have remained a rarity.
Analysts have long warned of an increasing Islamist terror threat in the Philippines, as battle-hardened Southeast Asian jihadis return from the Middle East in search of a new stronghold in Mindanao.
Last year's siege of Marawi — in which local and foreign terrorists rampaged through the city under the black flag of Islamic State — indicated that the southern Philippines had become a new hotbed for jihadism.
Follow our Facebook page for daily news updates