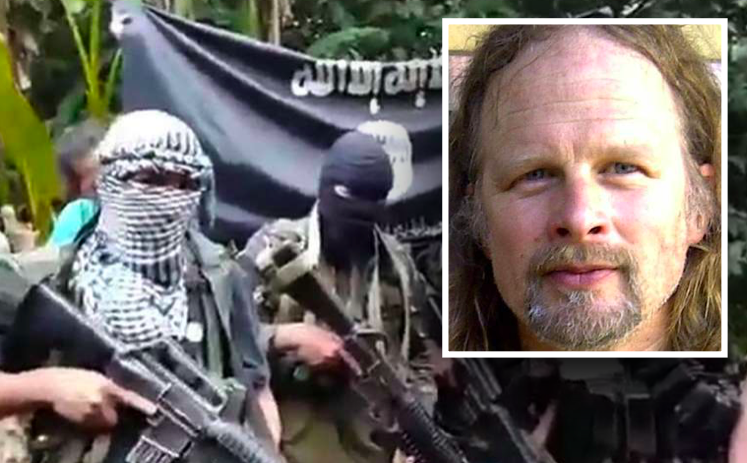 Police believe a Dutchman held hostage by Abu Sayyaf militants for more than seven years has joined the Islamic State-linked terror group.
According to Sulu police commander Pablo Labra, Ewold Horn has developed Stockholm syndrome, a condition that causes hostages to develop a psychological alliance with their captors as a survival strategy.
"We received information that he has developed Stockholm syndrome and has been spotted carrying a weapon," Labra told The Zamboanga Post today (Sunday, May 19).
Mr Horn, aged 54, was kidnapped alongside Lorenzo Vinciguerra, from Switzerland, during a birdwatching trip to Tawi-Tawi island in February 2012.
Mr Vinciguerra managed to escape in December 2014 after killing one of his guards with a machete.
In January this year, we reported that a freed captive had confirmed that Mr Horn was still alive.
The report of Jelster Ed 'Jed' Tiu Quimbo, aged 28, who was freed on December 30, made no mention of the Dutchman's relationship with his captors. He simply said that all hostages were in "good condition".
Police have also been unable to confirm whether he has been involved in any fighting against government forces. Commander Labra said: "We really don't know if he had fought troops, but if he engages security forces and the lives of our troops are put in grave danger then we have no other recourse but to fight back."
He also said that the police were continuing to search for the Dutchman and other foreign captives, believed to include a Vietnamese national and three Filipinos.
"The operation against the Abu Sayyaf is continuing," he added.
The terror group is believed to have been responsible for the bombing of Jolo Cathedral in January. The twin blasts, detonated during a Mass left dozens of worshippers killed and injured.
Previous hostages held by Abu Sayyaf have been publicly murdered.
In February 2017, German captive Jurgen Kantner was beheaded after a $600,000 ransom demand was not paid.
Before this, in 2016, two Canadians, Robert Hall and John Ridsdel, were also decapitated by the terror group.
Follow our Facebook page for daily news updates
…