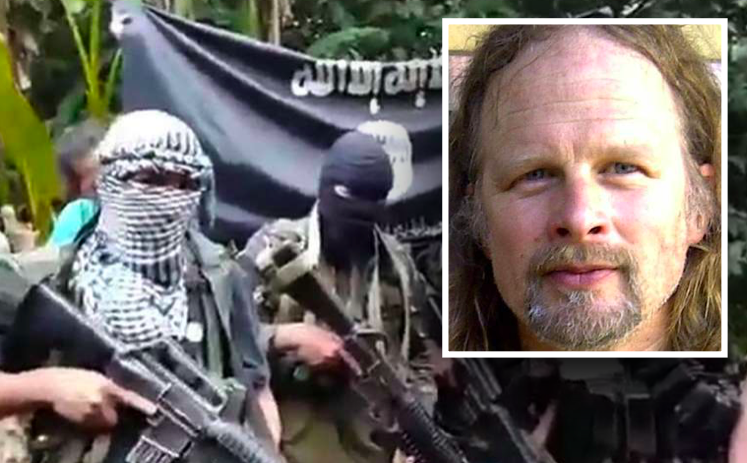 A Dutchman who has been in the hands of Abu Sayyaf terrorists since 2012 is still alive, a recently released captive has confirmed.
Jelster Ed 'Jed' Tiu Quimbo, aged 28, who was freed after four months in Patikul, Sulu, on Sunday (December 30), has told authorities that he was held alongside a Dutchman, a Vietnamese national and three Filipinos.
Police say Quimbo must have been referring to Ewold Horn, who was abducted along with Lorenzo Vinciguerre during a birdwatching trip to Tawi-Tawi Island. Vinciguerre, from Switzerland, was rescued by the military in Patikul in December 2014.
Quimbo — son of Eddie Quimbo, the Mayor of Labason in Zamboanga del Norte — told authorities that the number of Abu Sayyaf members holding them had decreased as military operations against the group continued. He added that the remaining hostages are in good condition.
"There was a time when the military conducted operation and dropped rounds of bombs, we were herded together by our captors for our safety," he said.
As well as the five hostages that Quimbo has confirmed seeing, the military is also verifying whether three Indonesians seized off the coast of Sabah, Malaysia, are also being held by the group.
The Islamic State-affiliated terror group has previously murdered western hostages.
In February 2017, German hostage Jurgen Kantner was beheaded after a $600,000 ransom demand was not paid.
A video of the killing was circulated by the SITE Intelligence Group, which monitors jihadi websites. It showed Mr Kantner, aged 70, sitting in a grassy clearing and saying: "Now he kills me". A masked militant then beheads him with a curved knife.
A few gunmen muttered "Allahu Akbar", or 'God is great,' in the video that lasted one minute and 43 seconds. The German, whose wife was murdered when they were kidnapped from their yacht three months previously, was twice forced to beg for his life on camera.
Before this, in 2016, two Canadians, Robert Hall and John Ridsdel were also decapitated by the terror group.
Follow our Facebook page for daily news updates